Fun Activities for Grandparents To Do With Their Grandchildren
Posted on
Quality time with grandparents is important for families. Both children and grandparents benefit in numerous ways from spending time together. I read an article last week about how grandparents spending time with their grandchildren are apparently less likely to develop Dementia And Alzheimer's. (!!)
As a grandparent, life is less hectic so here are some ideas to enhance your quality time with fun activities that help you stay connected.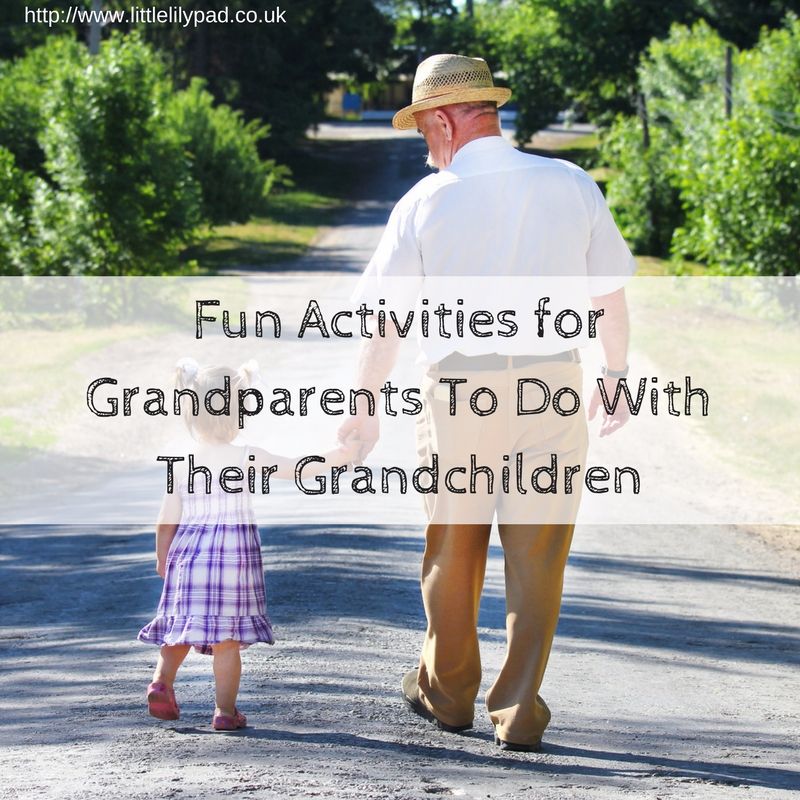 Bake Something Sweet
If you enjoy baking, you can share your love of this pastime with your grandkids and also teach them some important cooking and baking skills. Even toddlers can help in the baking process by pouring dry ingredients in a bowl and helping to mix batter. Think about the types of desserts your grandchildren enjoy and be sure to keep the ingredients on hand for the next time they come for a visit.
Colouring
Colouring is a quiet and relaxing activity that appeals to kids as well as adults. With the mandala coloring app, you can color a veritable masterpiece with your grandkids. To learn more about this easy-to-use app, just click the link. Coloring is a perfect pastime for grandparents and kids because it doesn't require 100% mental focus; families can still enjoy interesting conversations while creating their work of art.
Read
A great way to enjoy quality time is to read together. Take your grandchildren to the local library or your favorite bookstore to stock up on picture books or paperbacks. You can read a novel together or you can read to the kids if they prefer. Reading builds skills that kids need to perform well in school so it's definitely a great way to spend a morning or afternoon.
Memory Lane
Pull out all of your old pictures to acquaint your grandkids with your past and relatives they may not have met. Photographs can lead to fun storytelling and help kids get to know you better. As a special project, consider helping your grandchildren make a family tree that they can display in their bedroom.
Visit an Orchard
From strawberry picking to apple harvesting, local farmstands and orchards often feature opportunities for people to pick their own produce. You and your grandchildren can enjoy some fun in the sunshine while picking out yummies to bring home. With so many youngsters spending time with their video games, it's important to give them balance by ensuring that they stay connected to Mother Nature too.
Play Games
From cards to dominoes, non-electronic games might be a refreshing change for kids and certainly provide plenty of fun for grandparents too. Board games that grandparents played as kids are still exciting for kids today. Break out the Monopoly or Risk board and spend an afternoon gaming with a bowl of popcorn or chips to share.
Keep these activities in mind for when your grandkids come for a visit. They certainly don't require much money but they can provide your family with priceless quality time. With all the fun you'll have, don't be surprised when the kids beg to come again soon!