Giraffes can't dance .... or swim!
Posted on
This week we read a new book.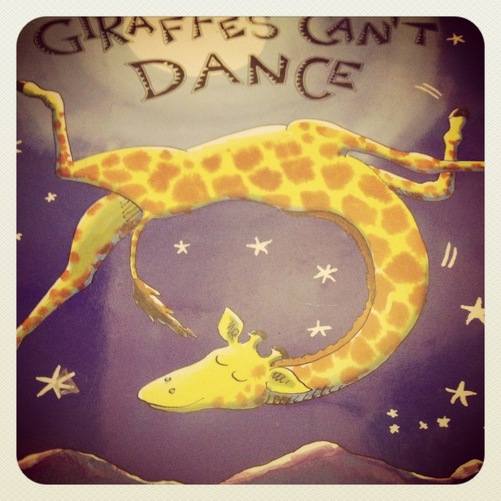 Giraffe's can't dance by Giles Andreae (who incidentally also wrote Purple Ronnie) and illustrated by Guy Parker-Rees is a fabulous rhyming tale of Gerald the giraffe, who would sorely love to join in with the other animals at the Jungle Dance, but everyone knows that giraffes can't dance . . . or can they?
Poor Gerald the giraffe feels very clumsy until he meets a friendly cricket, who teaches him that we may all be different but "Sometimes all we need is a different song to dance to". This is a lovely story that celebrates the richness of differences and the possibilities created by a more personal approach. It also has something valuable to say about the impact of our own expectations of ourselves and others.
Giraffes have featured heavily in our activities in the last week, as we have also had Jeffery the Giraffe from nursery to entertain. Now I am acutely aware that he is a stuffed animal and he has no clue that he needs entertaining but there is an expectation to complete a diary of his adventures over the week that he is with us. So reading a book about giraffes was fun .... as was taking Jeffery swimming!
Knowing what works at swimming, is as much as knowing what song to dance to. There is little point forcing the little one to attempt things that she is not ready for but to encourage her to develop the skills she is showing naturally.
Her confidence, like Gerald's in the book, is really starting to grow and thanks to our amazing Water Babies teachers, she really can swim.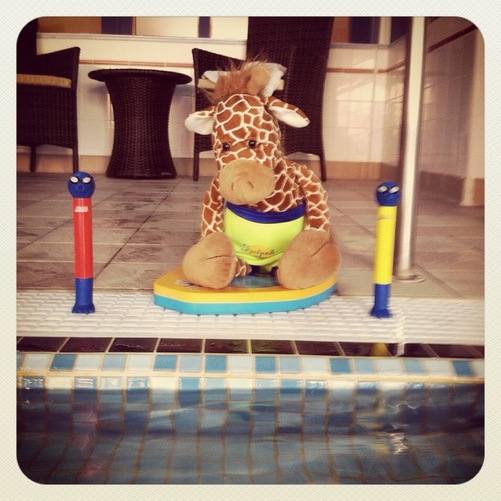 Unlike Jeffery .... no amount of swimming lessons are going to help him.
I just hope that the little one learns the most important lesson, in that even though we may all be different, we all are able to achieve our dreams when we find the 'music that we love!'