5 things to celebrate about the end of term
Posted on
The dread of the looming summer break is a long-standing quip between school run mums. Social media sees parents counting down the days, as children become bored and unoccupied, 'ready to go back to school'. You know, swinging from the lightshades and dragging their siblings around by the ear.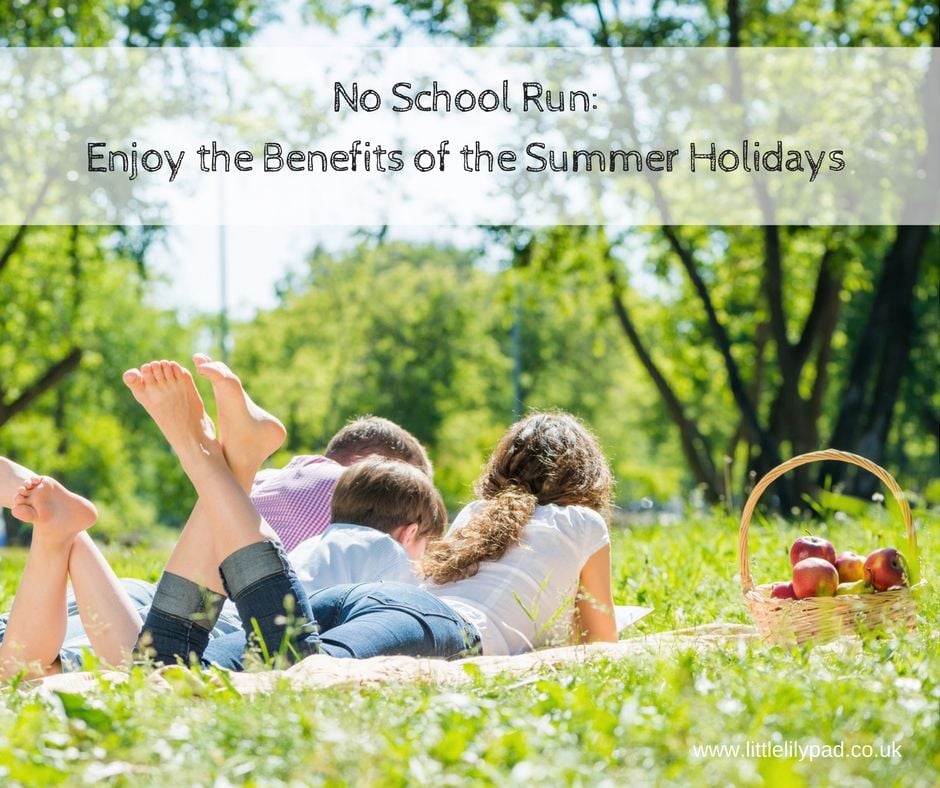 I just know I'm not alone here. I'm surely not the only parent that can't wait for the six week break to begin. Once May is out of the way, I find myself counting down the days until the end of term, when I can spend quality time with the kids. After all, blink and these years are gone. Gushing aside, there's plenty more to celebrate about the upcoming end of term.
1. No more school runs
It's not even as though you'll get a lie in. We all know that those are a thing of the past. But, just imagine six whole weeks where it's perfectly possible to stay in your PJs after 8am. No more screaming over unfound socks and shoes. No more school run traffic or compulsory morning walks.
2. A break from hellish homework
Reading stories with infants can be cute. Pythagoras theorem with teens? Not so much. In fact, anything beyond finding fractions is simply out of the equation. How do children know this stuff? Did we know this stuff? Summer is a break for the brain.
3. Lunch is made at lunchtime
Is there anything worse than dragging yourself out of bed at 6:30am, only to prepare a packed lunch every single weekday morning. Yes, the better routine is to make it in the evening and pop it in the fridge. Does anyone actually stick to this, though? Summer shows us that sandwiches for lunch can be made at lunchtime. Who knew!?
4. No school, no afterschool activities
We all want the best for our children, but I challenge you to find me any parent whose patience hasn't been tried by afterschool club schedules. Music tuition, swimming lessons, Brownies, the list goes on. Oh and on, and on. And on. How splendid it will be come summertime, when beans-on-toast-Tuesdays and even whack-it-down-your-throat-Wednesdays are temporarily replaced by relaxed evening meals.
5. It's not quite the end…
And of course, if you really are dreading the six weeks holidays, perhaps the best thing about a looming end of term is that we're not quite there yet! Relax. There remains a few more weeks of child-free nine-while-threes.