Don't feel blue : Wear It! Savvy Shopping Tips
Posted on
We have recently talked about children's fashion must haves for Autumn but what about the grown ups? What are the on trend fashion must haves for mum?
I have always loved fashion and being a mum doesn't mean you need to turn into a fifties housewife, unless of course that is totally your thing! Keeping one eye on the catwalk and the other on the purse strings, means that being on trend sometimes is about key items rather than a whole wardrobe for super savvy mums.
For me, shopping online is the best way to find the most competitive prices and you can check them in seconds but I have recently found LoveSales which is a new website and ideal for my shopping habit. It only displays sales and it can easily be personalized as you are given the option of which stores you like and then only those will appear on your sales feed. It also has a feature where you can literally add any website and it will instantly notify you when the price drops, perfect for keeping an eye on those key pieces.
The catwalk has been awash with blue this autumn and while pink has reigned supreme in recent seasons, blue seems to have fought back on the AW14 catwalks. So while the weather maybe dismal at the moment, there is no need to feel blue - you just need to wear it! So what are the best ways to get colour into your wardrobe, without having to buy a whole new collection of clothes?
Scarves
I LOVE scarves, they can be fashionable, practical (and in dire emergencies, can be used to wipe a toddler's nose but I am obviously not advocating that, it was merely an observation). A scarf can add a splash of colour to any outfit!
Jewellery
Add a brightly coloured blue necklace, bracelet and earring set to an outfit and voila, instant colour injection and with very minimal outlay. Costume jewellery is so competitively priced now, it is a great way to change the look of an outfit in seconds.
Shoes
A girl can never have enough shoes. That is all.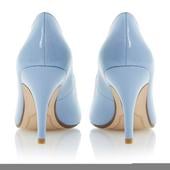 Handbag
As above! If you get matching shoes and handbag, (especially blue or red) you can dramatise an outfit in the blink of an eye.
Coat
If you only buy one thing for the new season, it must be a statement coat. I *have* to have a new coat every year, much to the disgust of a certain male in the family. He doesn't understand the need for a new coat if there is nothing wrong with the old one but if I can get one at a discounted rate, it would be rude NOT to buy it wouldn't it?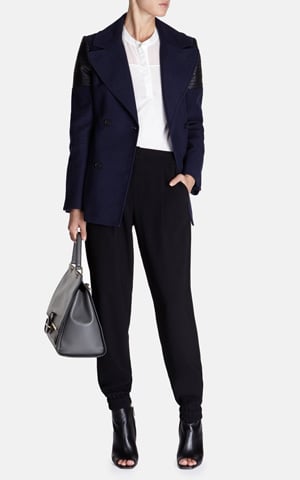 Is there anything you would add?
This is a collaborative post.