Simple ways to find and develop your child's leadership voice
Posted on
The UK lockdown has made many of us unlikely teacher figures and it has been interesting to see the children develop and work through these times. This is both from an education and emotional perspective and its important to consider the development of any child and building qualities like leadership and analytical skills. It is very crucial to identify the voice of a leader that all children possess and develop them.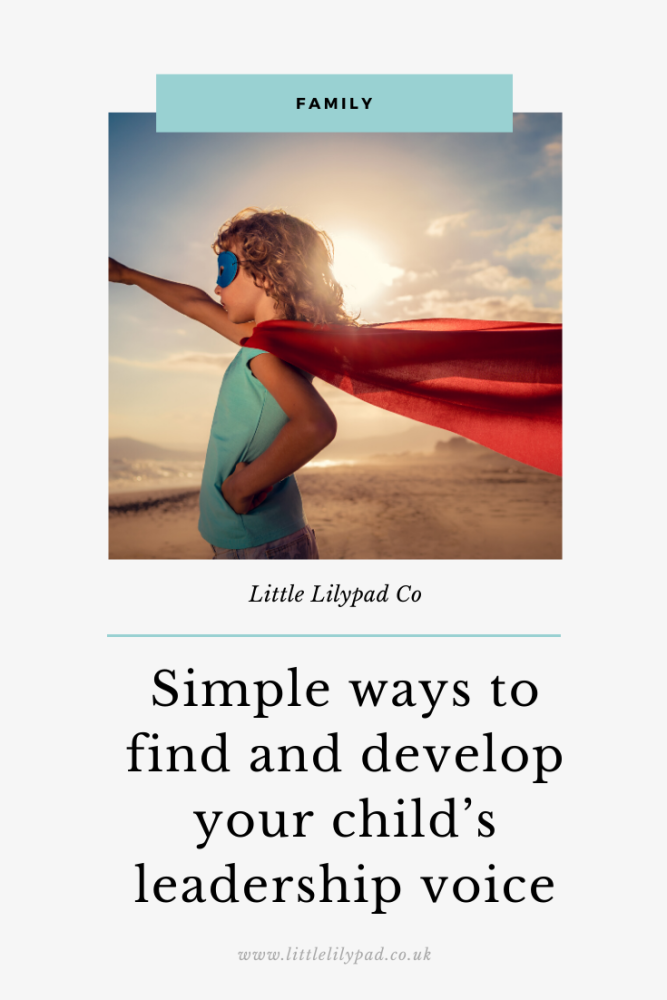 1. Encourage in extra-curricular activities
It is very important to engage a child in various extra-curricular activities. This will give him or her the much-needed edge to go with life. They will be able to shirk off the shakiness related to public speaking and expression of opinions. This will broaden their horizon and help them in thinking clearly. Extra-curricular activities play a pivotal role in the development of a child's mental set up. They are able to explore their passion and calling. They are exposed to a host of activities to try their hands on and finally decide upon the skill they want to enhance in the future.
2. Make reading a regular habit
No matter how much technology upgrades to provide customized and well-curated education, reading is an indispensable tool for the growth and development of the psyche of a child. Reading is a habit that largely builds the thinking patterns in children and helps them in building a good knowledge base. Needless to say reading also helps in developing an amazing vocabulary which is crucial to develop leadership skills. This is because leadership demands a clear expression of opinions. So reading must be an integral part of growing up for any child. This is because it is an important building block for a better future.
3. Develop listening skills
In order to prosper in any field, it is quintessential to develop good listening skills. This is an integral part of development, particularly of children. They must be taught from a tender age to listen when they are taught something or are in a class or in any situation where they are being mentored. This is a soft skill that must be cultivated from a tender age so as to reap its benefits later on in the future. This is a crucial step towards being a good leader. This is because while managing a team one must focus on listening then analyzing the opinions and grievances of the fellow mates.
4. Having a good mentor
Mentorship is one of the most underrated and least discussed aspects that is crucial towards the building of leadership skills. This is basically an important aspect of the practice of learning by doing. One must make an effort to learn from an individual with whom he or she shares a match of mental wavelengths. As for a child, proper mentorship should ideally start with the parents and the teachers. This is a very crucial part of developing good leadership skills. The child must be in touch with the mentor who can rightly guide the kid towards a path of success with contentment. This doesn't always have to be a professional but more often than not a family friend or someone they admire.
5. Encourage in thought-provoking activities
A very useful and less discussed way to develop good leadership skills is exposure to thought-provoking activities. A child must be encouraged towards activities like puzzle solving, sudoku, quizzing, and such similar playful ways. This will continuously help in the expansion of their minds and thinking range. This is a requisite for leadership skills because every leader needs to draw up new ideas to perform better and enhance team performance.
Nothing can be better than these playful ways to develop this skill from a young age in every child. So given the fast-paced and changing world, it is very important to develop these skills in a child from a young age.