4 ways to declutter your home after Christmas
Posted on
When it comes to Christmas it can not only be a joyous time but a period in which we can feel totally overwhelmed by our homes. After all, Christmas means that we bring more things into our home after the kind gifts we can receive. Especially if you have children, however, it is also the perfect excuse to get organised and embark on some decluttering to get your home back in order. There is nothing quite like that feeling of entering a new year feeling fresh, tidy, and free from the clutter that can often hold you back in your home. So if you want to get started then here are some of the best ways to declutter your home after Christmas.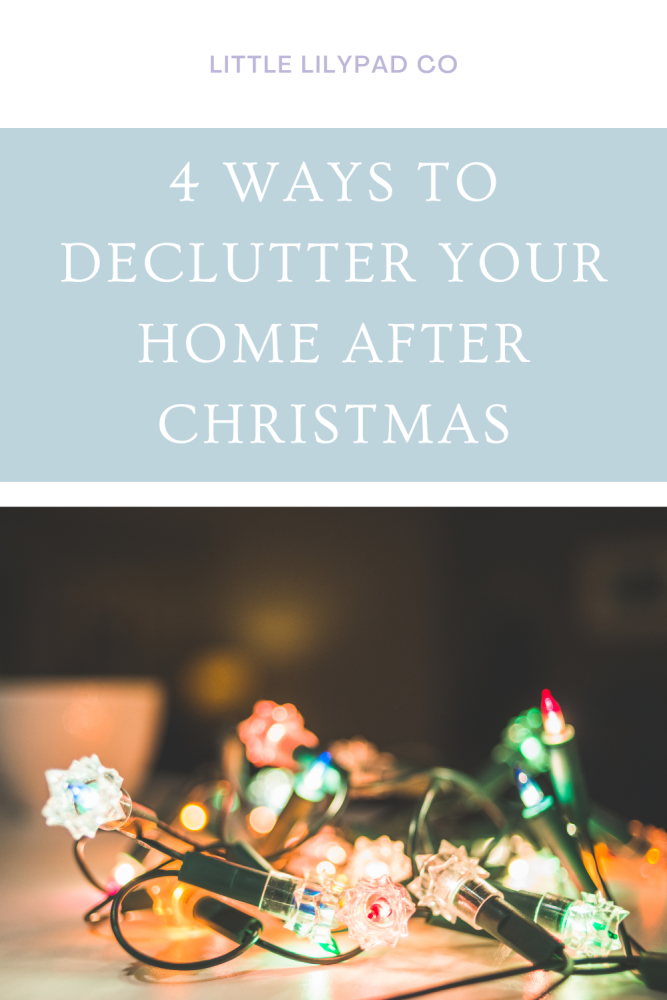 Start off with a cupboard or drawer
Decluttering can be a huge task and one that we are likely to procrastinate over or avoid. So the best way to get started is to start with a small area. Something as simple as a cupboard or drawer. Working through each space you can decide what stays, what goes, and what needs another home.
Use the box method
If you are tackling a room then a great way to stay on top of things is to use the box method. A box for things you want to keep but perhaps need a new place to be stored, a box for things to donate or sell, and a box to recycle or get rid of appropriately. This is perfect for children's rooms as you may accumulate or store things that they no longer want or need. It enables you to go through drawers, cupboards, and storage boxes. Organising as you go, and removing things that need to be stored elsewhere or need to be gotten rid of.
Organise children's rooms before bringing new things into them
Children often accumulate a lot of toys and things at Christmas time, so instead of adding them to their bedrooms or playrooms straight away, now is the time to organise them as they are. As you rearrange and store things away, think about their new toys and where they may go or be stored at the same time. Remove items they no longer want and create space ready for the new things ot be slotted in. Many people do this before Christmas, but it is just as easy to do it after as you are aware of precisely what needs storing.
One bag at a time
If it feels too much, simply walk around with a bag. Use a bag for recycling and go into each room and remove things that is seemingly rubbish or need recycling appropriately. The next day take a bag or box and remove things you know are for selling ot donating. This gets rid of any surface clutter so that the task can seem less daunting as you delve deeper into cupboards and drawers.
Finally, don't be too worried about how your home looks or how it may look as you start to declutter. Things may get messy as you work through cupboards, and drawers or tackle different.
Tweet