Top tips to help you go freelance
Posted on
With many students receiving GCSE and A Level results recently, there are discussions in households across the country about future career choices, with many parents wanting their child to choose carefully and wisely. When it comes to the job that you do, as you get older you may find that you are stuck in a rut with your career. It might not have been your first choice and is not be something that you feel passionate about.
However, you may have gained skills and experience that could be utilised when working for yourself and going freelance. Picking and choosing the work that you do and finally getting that work and home life balance right. So how do you change that?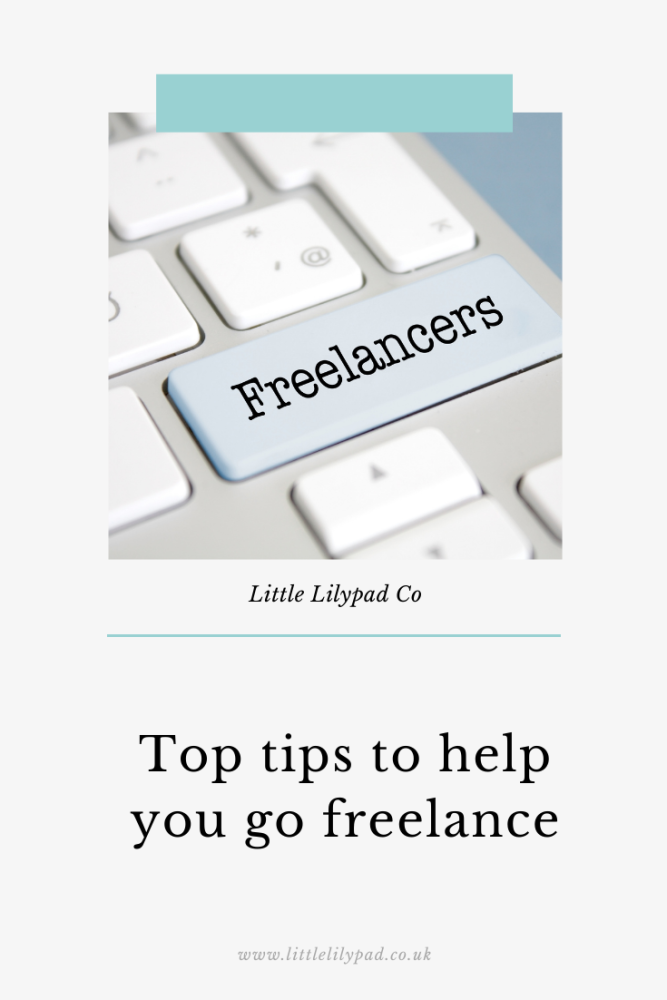 Going freelance can be quite scary. You have the loss of security of that consistent wage, and it can often feel overwhelming when it comes to managing the work and home life balance. But there are so many incredible benefits and finally being able to choose your workload or even do something you are more passionate about far outweighs the worries. So here are some of the top tips to help you go freelance.
Have the confidence to take that step
One of the hardest things to do when it comes to going freelance is to have the confidence to do it. Right now you may be secure in a job. You feel you have security, and a consistent wage each month. This gives you the comfort that bills are paid and things are getting done, but that's all it gives you. Have the confidence to step away. If at first you think it is too much of a leap use any spare time you have to start working on the side, and then build it up gradually. Be confident in your ability and also your decision that inevitably will give you what you want in the long term.
Seek out work opportunities
Going freelance doesn't need to be as scary as you might once have thought. So many people are now taking this route to live the life they want to live and are getting to the stage where they are able to do it. There are websites out there that advertise freelance opportunities. Websites like People Per Hour and Fiverr are great places to start. You can also advertise your skills directly on there. You can even use Facebook as a way of advertising for jobs or seeking out work opportunities through groups or using the marketplace. There is also the fact that you can start to easily advertise your services through your own website and through social media content. This is one of the bets things to get you started as a website can hold all of the relevant information anyone would need. Whether that is sample of your work, feedback from previous clients, and any pricing information. You can also reach out to potential clients through platforms like this and pitch to them directly.
Make sure you are professional in all aspects
Once the work starts to come in it can be quite hard to not be overwhelmed by it all, but the one thing that you can't let slip is the professionalism that you need to contain at all times. Being professional in all lines of communication such as phone, email and social media messages helps you to continue that working relationship. Also, the same can be said for when an invoice needs to be raised, Ensure that you display all of the correct information. A great tip is to use invoice templates so that you can get things right. Websites like PayPal are great to use at the start. This will also help you to get paid quickly rather than needing to amend and resend when information is forgotten about.
Your working environment matters
Finally, it might be a good idea to ensure that you consider your working environment. Most people who freelance work from home, and this can be distracting if you don't have a dedicated area to work. If you can, create an area in your home that is dedicated for working. It might be a desk in the corner of your living room or your bedroom. Having a desk area helps you to segregate between working and home life. If you have the space in your home, a home office could be a great option to consider. The idea is that you can walk away from your work, or feel productive and work mode when you are sat at your desk.
Let's hope these tips help you if you think going freelance is an option.