10 Fun Christmas Ideas for Under 5's
Posted on
Ever since they start walking and talking, kids love to help their parents and ask to participate in all happenings around home. Even small kids, like toddlers and preschoolers enjoy crafting and baking with mommy as we approach holiday season. Same goes for Christmas! Invite your toddlers and preschoolers to help you with Christmas crafts and decorations. And they can even make Christmas gifts for family members and friends!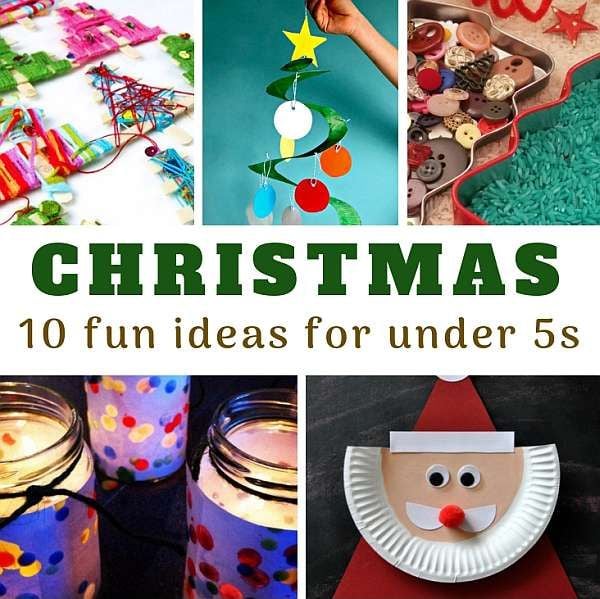 It's fun when your Christmas tree is twirling and whirling on the wind! Invite your kids to create Christmas tree twirler from paper plate and decorate it as they wish. Then attach it on your ceiling and let them spin!
We always keep a stash of paper rolls in our recycle bin for crafts. This inexpensive crafting medium is so versatile and we love reusing them to recreate different items. Like this lovely toilet paper roll reindeer! Adorable, isn't he, with his red nose!?
Little ones enjoy sensory play and while you're busy preparing for Christmas holidays, prepare for them Christmas themed sensory bin to occupy them and let them explore different textures and senses.
Is your child looking forward to white Christmas? As years go by, we are lucky if snow really falls on Christmas. But you can still let them have a sense of white Christmas if you make with them homemade snow recipe.
Do you have buttons laying around your home? We always have some spares for crafts and one of crafts we made with them are lovely button snowflakes. If you are looking for more easy Christmas decorations, you can take a look at collection in Handmade Ornaments book.
Gingerbread man is one of my children's favorite Christmas themes. We made many gingerbread man crafts over years and we still have gingerbread man cards we made years ago as keepsake!
Thinking to put together a Christmas party or you need a larger scale Christmas decoration for your classroom? We love how kids get to collaborate to make handprint Christmas tree. Looks wonderful displayed on bulletin board!
Crafts that can be completed in super short amount of time, when you need something to quickly distract and occupy little ones are sometimes hard to find. Let them create their own personalised easy solstice lanterns as last minute project before Christmas.
Christmas crafting comes as good practice for your toddlers and preschoolers fine motor skills. One of the crafts where they can use their little fingers and practice waving are yarn Christmas trees. Love how each and every one of them is different and unique!
Every child is looking forward to Santa coming on Christmas eve! As they wait, invite them to make their own paper plate Santa! Easy craft to make after reading your child's favorite Christmas story!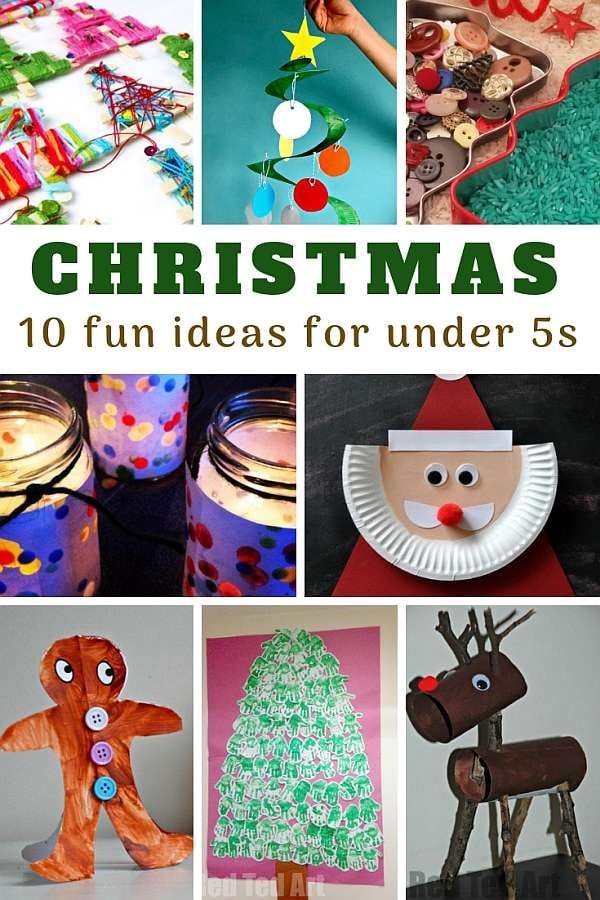 Christmas is one of those holidays every child loves. We also love to spend time over Christmas holidays crafting and baking together. Perfect opportunity to spend time bonding as family and create memories for years to come! You can start new Christmas tradition this year with your kids too!