How to pack "light" for the half term holiday
Posted on
The children seem like they have only been back at school for five minutes but October half term is creeping up on us, so planning a half term get away may be a good way to cast off the autumnal blues that seem to have descended. But holiday packing can be an absolute nightmare, whether you're sneaking off for a naughty weekend or jetting off for a fortnight with the family and the bane of baggage costs, suitcase sizes, (lets not get started on the liquid allowances) and the inevitable repacking at the check-in desk can be daunting for even the ardent traveller. This obviously doesn't apply if you are going camping, as it is important to pack all the kit for your tent, as you need them robustly built!
So we have put together some easy to follow steps for packing light this half term.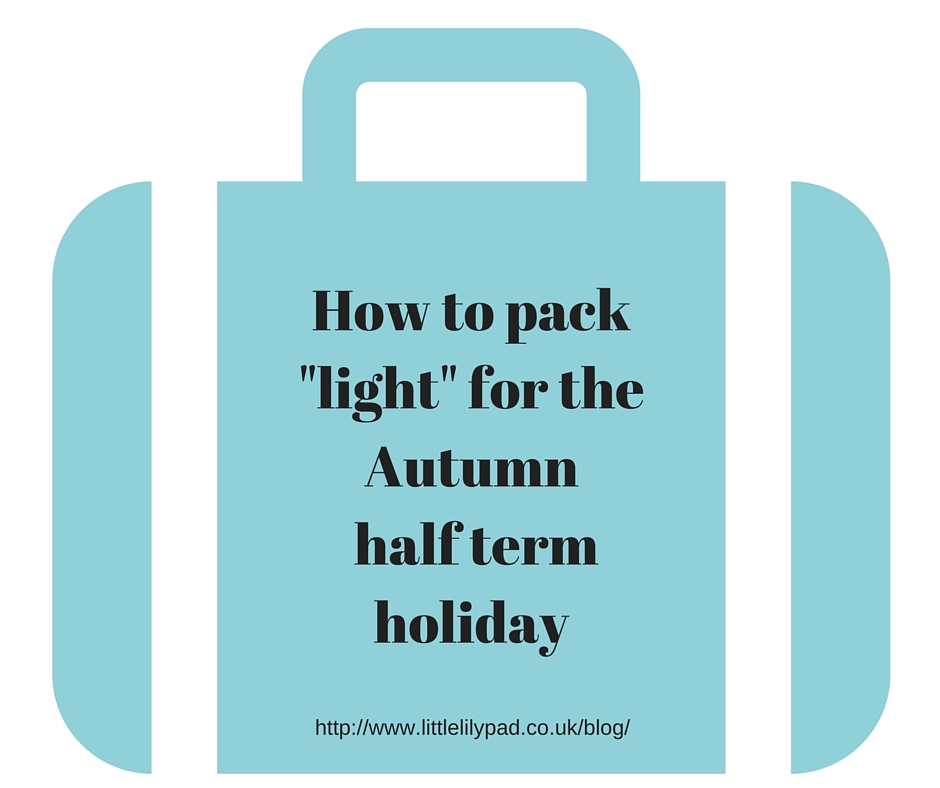 1. Most of us tend to buy new clothes for our holidays but how about taking old clothes and undergarments and dispose of them each day leaving more room for momentos to bring home if you choose. It also cuts down on items that will need washing when you return.
2. Don't bother packing towels, they take up far too much room (and weight). Most resorts have them available now but if you really insist on taking one, try the Hammamas as they have a beautiful range of turkish cotton towels, which are perfect for taking on holiday as a beach towel, or sarong. We tried one over the summer and they really are super absorbent, lightweight and fast drying, and come in a gorgeous range of colours and sizes too.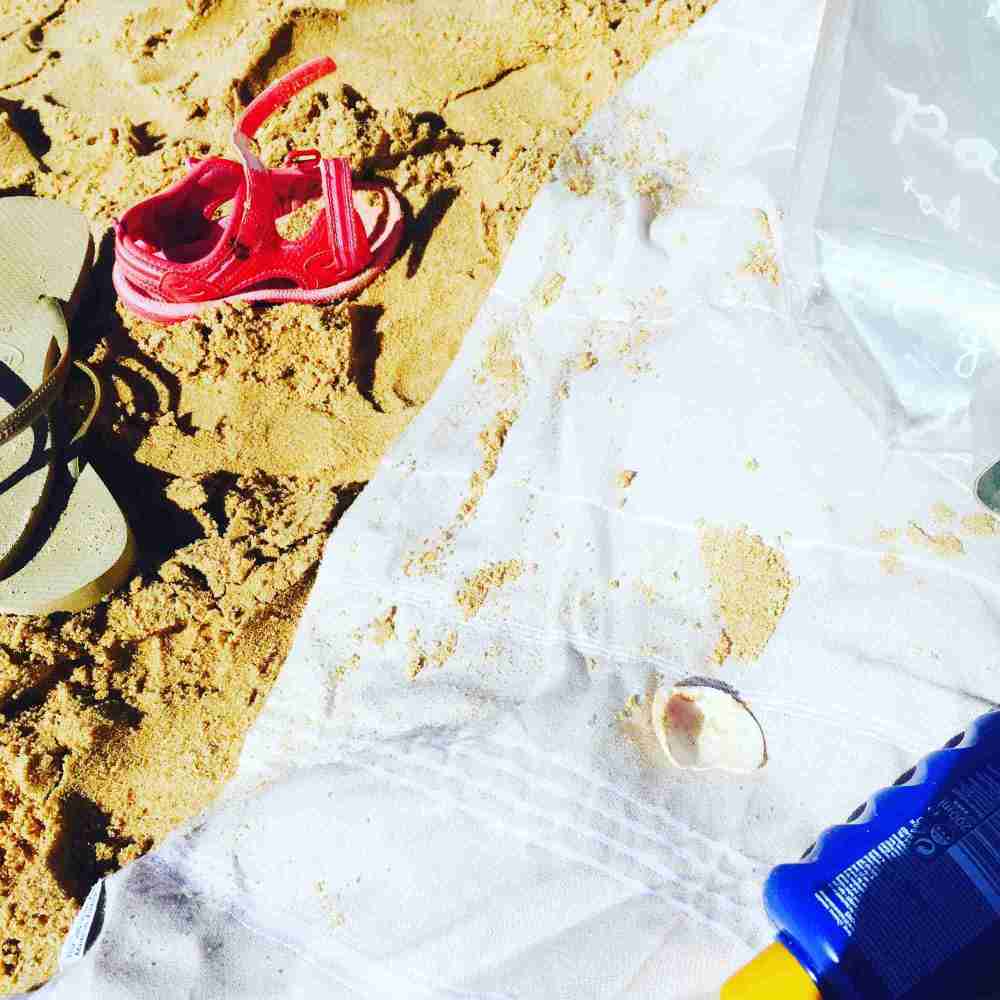 3. Think carefully about the clothes that you want to take with you and question whether you really need a different pair of shoes for every night. If you are staying in the UK, the British weather can be unpredictable but you don't want to end up bringing everything plus the kitchen sink! Pack clothes for your holiday that you can mix and match together and make sure you bring plenty of layers.
4. Travel size toiletries are your friend. You don't need to take the full size bottle of shampoo, conditioner, deodorant and most have a travel size alternative, which is ideal if you really want to travel light by only taking hand luggage. 100ml liquid rules mean you don't want to have to leave your favourite product in the security bin in the airport.
5. Leave the laptop behind, as well as the iphone, ipads and any other tech gadget you can think of. For computer addicts, being away from the internet's constant flow of data for a few days recharges and relaxes you in ways that you never experience at home. Unless of course you have children who can be kept entertained on the plane with an iPad!
6. If you are travelling with your partner, most men dont usually take hand luggage, so getting him a flight bag means that he can keep all your travel documents in one place (over his body) and you can simply carry on to the plane. With an easy over the shoulder strap, the Spiral Flight Bags let you keep all your valuables within arm's reach which avoids having to rummage around in your carry case or handbag every time you pass security.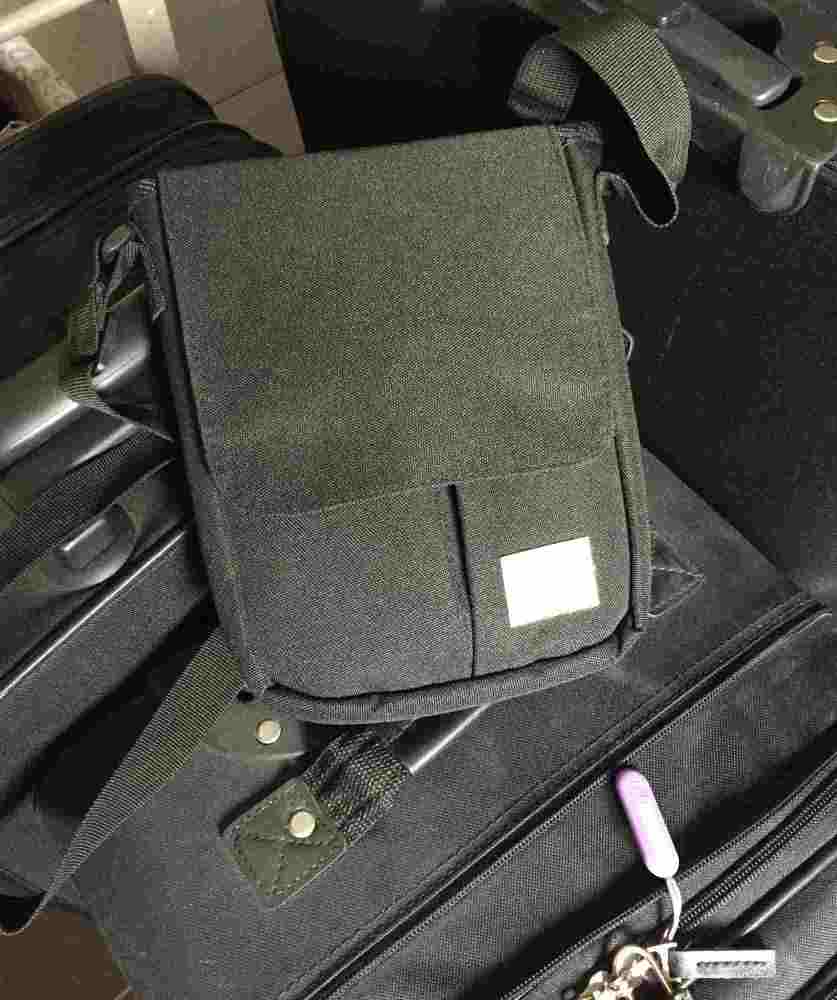 7. If you can spare 10 minutes a night while you are aware to wash your socks and underwear in your hotel room, you could save a lot of space in your suitcase.
8. Wear your heaviest clothing on the plane, like jeans and boots to travel in, you will have them with you but they won't contribute to the weight of your case!
9. Keep your sunglasses, ear plugs, snacks, lip balm, toothbrush, hairbrush, a change of underwear, pen, and any special medicines and necessary items you need in the top of your bag or even in your hand luggage because you never know what may happen when you travel.
10. Wheels? Do you need them on your luggage? You should consider if you want your bag or suitcase to have wheels or not. They take up lots of precious packing space and add weigh to your bag. But they are also super handy at helping to maneuver luggage through airports!
What would you add to the list?