Modern Takes On Wedding Traditions
Posted on
I love a good wedding and although our wedding seems a distant but romantic memory, we still love talking weddings, so when we were asked to host a guest post about weddings, we jumped at the chance.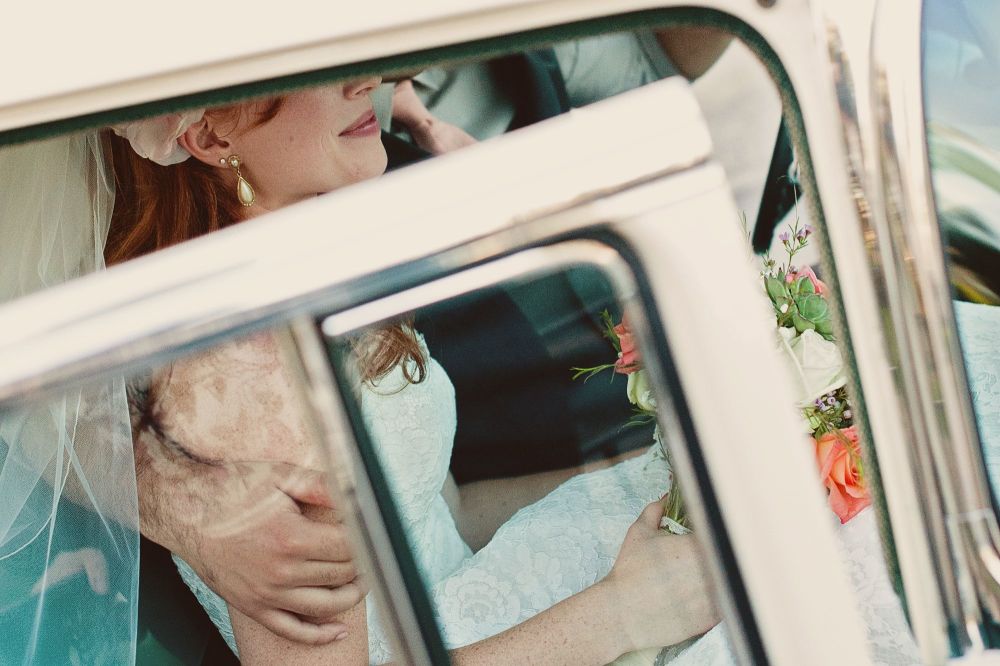 The bride of today designs her own wedding. It is not the wedding of her grandparents. She fuses the traditions of weddings past with her idea of the perfect wedding and sets her own wedding etiquette. Most of us do not even know what the traditions stood for. Here are some examples of outdated tradition and why we feel it is time for a change.
Something old, something new
The old English wedding rhyme, "something old, something new, something borrowed, something blue" still finds its way into the weddings of today.
The rhyme was from 1898, and while it is fun to incorporate into our modern-day ceremony, most people do not understand it. Something old was something handed down in the family to show the bride that they would always be with her. Something new was a symbol of the new life the couple expected to have. Something borrowed meant the bride should find a "good wife" that had a "good marriage" and borrow an item from her to use so she would share in the success of accomplishing the task of being a "good wife". Finally something blue meant purity.
The bride normally wore blue (not white) in those days as a symbol of her pureness. As you can see, the meaning of the rhyme has gotten away from us over time. If a bride wants to hold to firm tradition, she can. The final line of the rhyme is "with a sixpence in her shoe". The sixpence was a British coin worth about six cents that would ensure she would never be poor. Good luck finding one.
Never wear white, never wear black
Tradition states that you never wear white to a wedding, because that color belongs to the bride. You never wear black, because it is the color for grieving. Neither of these traditions are held tightly today, While wearing a pure white dress is in poor taste, a bridesmaid dress with white in it is acceptable. Black is the color of elegance and class and is used in many modern-day weddings. Better bridal stores carry black bridesmaids dresses, and mother of the bride dresses. Black is no longer off-limits. It is up to the bride.
Create a registry and stick with it
While some brides do create a traditional wedding registry, many guests do not like to use them. Sometimes guests do not enjoy making purchases from them. The bride may choose items like a $50.00 serving spoon and put it on her registry. But who wants to purchase a spoon as a wedding gift? Fortunately, today's bride has better options.
Today's bride has the options of creating honeymoon registries. She may want funds to go toward the honeymoon, an event at the destination, or even home improvements. The couple sets up their registry at a site like Honeyfund, and your money combines with the gifts of others to make their wishes a reality.
Some couples are already financially settled and they choose to set up free fundraising sites for a family member or friend who is experiencing hardship. Instead of gifts, they could set up a Plumfund account to make it easy for guests to contribute to a worthy cause (which means something to them). The couple is happy. The guests are happy and never feel uncomfortable with the amount they choose to contribute.
Some wedding traditions are here to stay because they make sense. As an example, if you are invited to the wedding, you are expected for the wedding, not just the after-party. It is noticed and it is unacceptable to show up for the reception without attending the ceremony.
If your invitation has only your name, you are not permitted to add a guest. There may be seating issues, food issues, and limits set for friends due to the family members who are attending. Adding a boyfriend or girlfriend is not cool. If there is only seating for 200 and 25 guests brought an uninvited partner, this makes an immediate problem.
We are a people of tradition, merged with technology. We communicate via social media. RSVP is allowed electronically if the bride gets the information. By the way, it is never okay to post unflattering cell phone pictures on social media of the bride or her party.
The wedding of today is fun and romantic. The bride and groom get to make the rules and anything goes as long as it is okay with them.
Author Bio
Wendy Dessler
Wendy is a super-connector with Outreachmama.com who helps businesses find their audience online through outreach, partnerships, and networking. She frequently writes about the latest advancements in digital marketing and focuses her efforts on developing customized blogger outreach plans depending on the industry and competition.