How to collect money online for good causes, gifting or girlie holidays.
Posted on
It seems like we are always trying to raise money for something, whether it is a friends baby shower, teachers present collection or a hen weekend, let alone fundraising for worthy projects, so there always seems to be a need to find a few coins or a £5 note in your purse. Unfortunately if you are like me (or the queen) you never seem to have spare cash in your purse .... usually because the children "needed" it for a school project or something or other. It is worse when you have the organisers instinct inside you (this may be me) and feel the need to take control but be totally transparent too.
Can you really create an online money pot?
With us being able to do most things online now, it makes sense for you to be able to to pool funds together online rather than in crumpled up envelope in the bottom of a bag. This is where Leetchi.com is rather handy! Founded in Paris in 2009 (the same year as the Lilypad), Leetchi.com has quickly become the leading European fundraising website with over 7 millions of users. The platform is now accessible from 150 countries, in 4 languages and 2 currencies! Leetchi provides an easy, secure and inexpensive way for people to club together online for personal projects, nonprofits or group gifts.... basically anything and everything!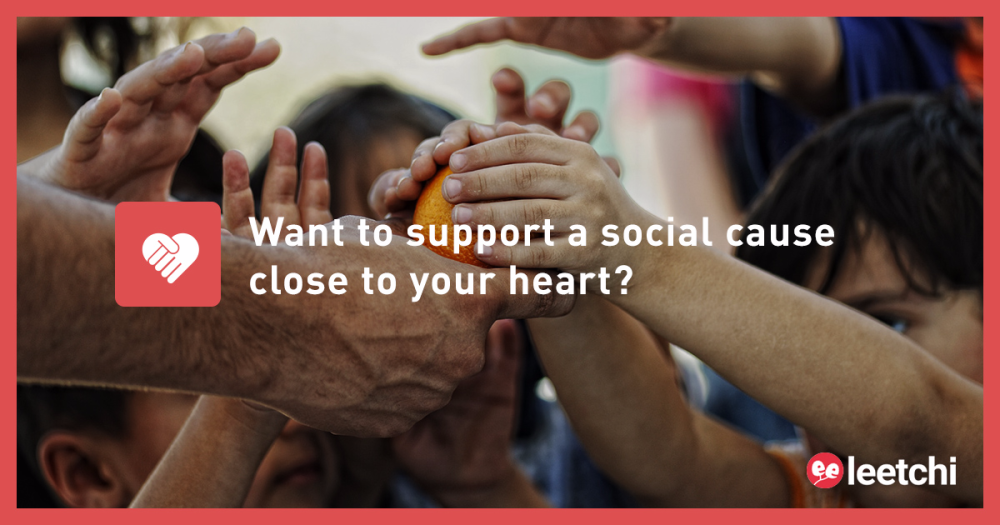 That all sounds great in principle but how does it work?
We have all seen adverts for products that say in just a few clicks you can get started but with Leetchi, this is really true. With just a few clicks anyone can create a personalised money pot and invite friends, supporters ... in fact anyone, to contribute. Contributions can then be made to the online money pot by simply using their individual credit or debit card. Once the target amount of money has been raised, the organiser can choose when and how they'd like to spend it.
Does it cost anything?
We are always looking for the most savvy options and so it is good to know that it is totally free to spend on partner sites or there's a small 2.9 - 4% bank transfer fee. There is also the added benefit of being able to transfer the money pot directly to the beneficiary via email. It is as simple as that!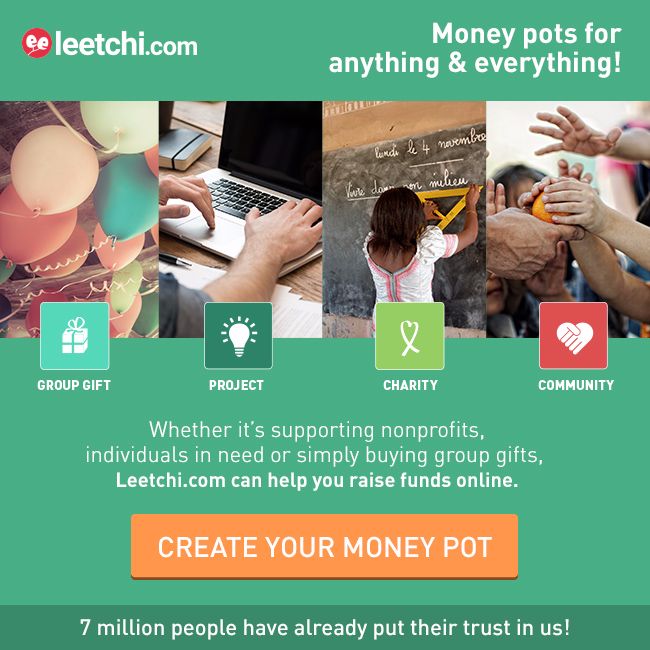 Is it easy to set up?
The whole process takes minutes to set up and if you are usually the one who wears the organisers hat like me, whether it's charity sponsorship, a present, or contributions to a girlie holiday, then Leetchi is definitely worth looking into with help on how to raise funds online.
What are you waiting for?