10 Reasons to Love Autumn
Posted on
It already feels as though summer is over. We can feel the crisp chill creeping in to the morning air, and the nights are definitely that bit darker.
Sure, we still, officially, have a few days left of the summer season, but I definitely won't be wistfully holding onto it, begging it to stick around for that big longer. Roll on autumn, I say.
So long, the Great British Disappointment
To me summer is always a bit of a disappointment. We put together all these grand plans for what we'll do with the kids when the sun shines and the skies are blue. But the fact of the matter is, our Great British Summer rarely delivers.
We have the odd few days of beaming, unbearable heat… and then we're back to downpours and rained-off picnics. Your plans are in the gutter, along with the 100 mm of rainfall that so gladly graced your summer month.
On the other hand, as summer comes to a close, we approach autumn. The season that doesn't disappoint. We don't expect glorious weather, we want candlelit evenings, autumnal leaf fall, and brand new wellies. And guess what, every year, without fail, we get it.
This is, of course, along with some of the best festive dates of the year. Autumn is Halloween, Bonfire Night, and Advent. Yes, autumn even allows you to enjoy the Christmas build up without the actual pressure of entertaining over Christmas. As soon as winter kicks in on 21 December, that relaxed autumn ambience is well and truly out of the window.
So, with all that in mind, I'm here to say autumn is awesome. Let's embrace the change in season. Look, here's a listicle. Let's round it up – ten reasons why.
10 reasons why autumn is the very best of the seasons
Your autumn wardrobe
Oh my goodness! Knitwear, gorgeous coats, scarves and the ability to layer soft fabrics to keep you wrapped up warm, what is not to love about an autumn wardrobe. It is also a great excuse to go shopping, especially if you had a clear out in the spring and in my case "have nothing to wear", you can sit comfortably on your sofa and browse through online shopping sites such as ESPRIT, ASOS or Zara to find quirky, on trend, gorgeous new pieces for your wardrobe.
Everyone always tells me that I need to add more bright colours to my wardrobe but autumn is a chance to celebrate those muted warm tones. Here are some of the things I am coveting right now.
Let's be honest, can a girl ever have enough black jumpers??
Acceptable weather
By acceptable weather, I mean expected weather. Rain is all well and good, when you want it. In fact, in the autumn darkness, the pavement even gleams in the light of the lampposts. Yes. In autumn, rain is poetic. In summer, it's merely an annoyance. All hail that crisp morning air as well. Oh, the relief after the summer humidity.
Food
Pumpkin, and treacle, and parkin, oh my! Flapjacks, toffee apples, chocolate apples, plums, soups, stews, dumplings, crumbles, hot chocolate, pears… oh, the food.
Pumpkin Spice Latte
OK, so we did food. But we all know pumpkin spice latte deserves to stand independently.
BED
Autumn is even so kind as to give us an extra hour in bed. As soon as we've settled into the season, enjoying pumpkin spice lattes and cosy roll-neck knitwear, it treats us yet again. No, stay in bed. Have a lie in. Autumn has got this. Boom… Daylight Saving Time ends. What a gem autumn is.
Halloween and Bonfire Night
Stress-free festivities for the whole family. Unlike mass summer barbies and huge Christmas dinners, Halloween and bonfire night are laidback autumn events. The kids are happy with a Wilkos dress-up. Heck, they'd be happy as a bin bag ghost, so long as they can knock-on, Trick or Treating. What's more, there's so many organised bonfires nowadays, you no longer need to fear for your life garden on Guy Fawkes Night.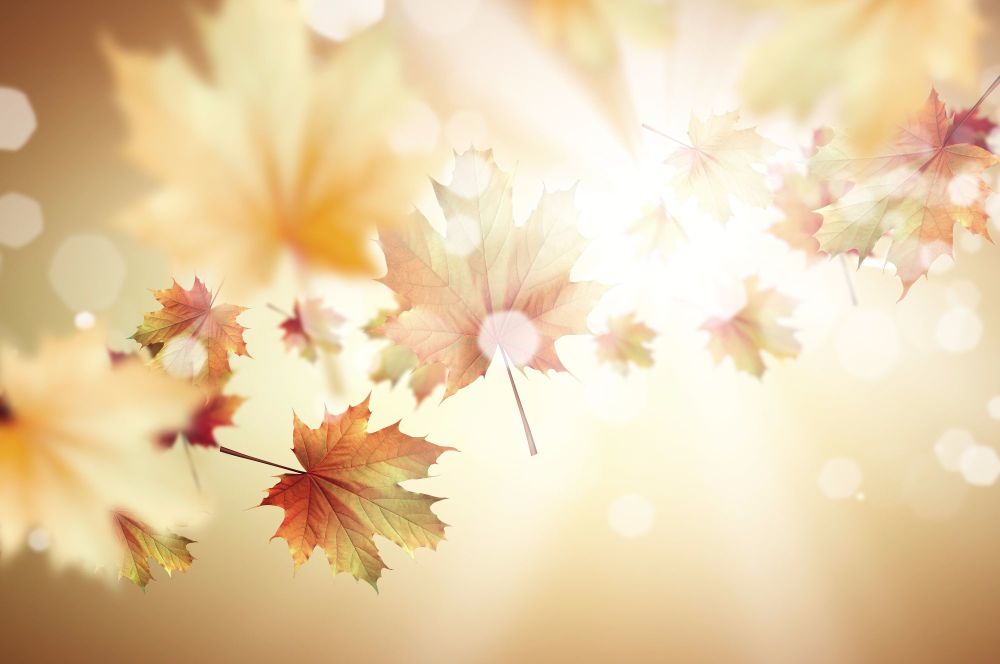 Autumn leaves and conkers
I don't know if you have a dog, but even if you don't, there's nothing like walking through the woodlands during October and November. Falling leaves, the array of autumnal colours, conkers scattered all around. It's beautiful. It truly is. And if you need reassurance, Insta loves autumn too.
Cosy evenings in
Forget fanning yourself down with the windows wide open. Crack open the cocoa, light your scented candles, and cosy up with your favourite blanket. At 5pm.
View-worthy TV
On the topic of cosy nights in… there's so much on the box. Autumn greets us with Bake Off, swiftly followed by The Apprentice, Strictly, the X Factor. All the best dramas save themselves for the long nights, as well. Get on my tele!
Advent
Christmas is coming! And autumn allows you to enjoy it. All the planning, all the prep, all the Christmas music. The parties, the present-buying, the Santa visits. The excitement. It's all looking so good; the anticipation is the best bit. Pre-winter everyone is a walking Will Ferrell in Elf. As soon as winter hits, the pressure is on to don your pinny and be the hostess with the mostest. Then you're done. Done, and hopefully not in too much post-xmas debt. Fingers crossed.
Here's to autumn! We love you!