New Year, New You, New Skills ......
Posted on
If you listen oh-so carefully, as soon as the clock strikes midnight on NYE, there is a simultaneous clatter of glasses. All adults across the land abandon their prosecco flute in favour of quinoa, salad and paleo bars. And never shall it be seen again… until day 23 of the diet.
We all know that eating a varied diet with lots of fruit and veg, and a good portion of protein is good for us. We all know we need to cut back in January to rid the Christmas pud tum. So, if we all know the sugar-free score, let's ditch diet resolutions. Let's focus on feeding our souls some good stuff instead.
Skills to soothe your soul
There's no denying it, the new year is tough going. So many expectations, the unknown awaits… also, it's baltic outside and you can't remember the last time you saw daylight. Is there anything worse than dragging yourself back into the term time routine after two weeks of indulgence? I think not.
So, rather than starving yourself this January, choose to soothe your soul instead. Feed it some good stuff by throwing yourself into new endeavours. Learning new skills is a great way to distract from the monotony of the daily nine while five. What's more, the contentment you feel from accomplishing a goal, investing in interests, and refining your skills, is boundless.
At a time when everything from your work to your weight seems to be dragging you down, do something for you. Have a think about what makes you happy, what ignites a spark of passion inside you. And go for it. Your choice doesn't have to be 'wholesome' or 'healthy'. Simply engaging with your chosen activity is enough to cleanse the mind and satisfy the soul.
I have had the opportunity to review the Digital Marketing Diploma with New Skills Academy this year, to develop my own skill set and expand my mind! I have used online training courses before but this is the first time I had tried the New Skills Academy, so was interested to see how the course would be delivered.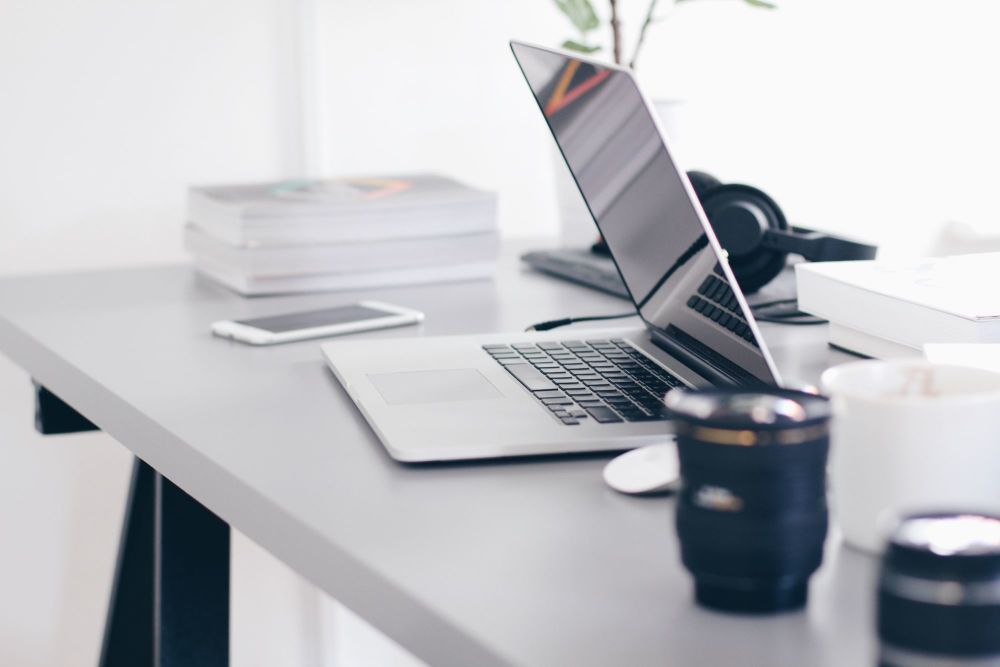 Online studying is a massive benefit for folk like me who want to fit around other life commitments (you know the ones .... the school run, work, ironing and all that jazz) and you can pick it up and do a module when it suits you. Other online providers have webinars at set times but the New Skills Academy is very research based and gives you tasks to complete in your own time.
The benefits to these type of online course are:
Wide range of courses that are CPD accredited
You can study anywhere and any time
You get an actual recognised qualification
Helps to improve career prospects around your other commitments
Online support
Ability to download the materials for future reference.
The downside can be ensuring you stay motivated to get yourself through the course but there is a definite sense of achievement when you click through each module and mark it as completed. There are no tutors looking over your shoulder (or indeed monitoring your progress), which can be a blessing but equally it is nice to get some reassurance at times too.
There is a final assessment to ensure that you have actually absorbed all of the information but again, this is done online and your certification emailed to you immediately, so if you are considering online learning, the only thing you need to do is decide on what subject!
Selecting your new skill
When it comes to selecting your skill, it may be that you have an idea in mind. Perhaps you have always wanted to upcycling shabby furniture finds? That being said, it isn't unusual to want to invest time in developing a newfound interest, either.
If you're looking for inspiration, here's a handy list of 15 skills to consider.
Attend a yoga or Pilates course
Craft stunning cake designs from fondant
Keep a bonsai garden
Learn a new instrument: the piano, violin, ukulele, bongos…
Give rock climbing a go
Master a competitive card game or another mind sport
Develop your photography skills
Create scented candles
Practise mindfulness and/or meditation
Start a blog
Clear and feng shui your home
Grow your own in the garden or on an allotment
Pursue your hidden talent for the stage
Get arty – try needle felting, watercolour painting, pottery…
Become a star baker at a pie-making or bread baking workshop
P.S. I already gave you upcycling furniture, so you can have that one for free. It's on me. Online learning isn't free but there are lots of offers on at the moment, so why not take a look (although I don't necessariy think you need a course for becoming a star baker ..... just remember to share the cakes with me!)