7 Budget Friendly Travel Tips You Should Be Aware of
Posted on
The weather has been grotty for the past few weeks so we are already thinking about holidays for the summer. Travelling around the world can be an exciting experience. Not only do you get to take a much-needed break from your typical weekly routine, but you also get to explore new cultures and experiences too. Of course, as wonderful as an adventure can be, it also comes with a few common concerns too.
One of the biggest worries that people have about travel, is that it will be too expensive for them to maintain their budget and have a wonderful experience at the same time. The good news is that these budget-friendly travel tips could help to keep your spending on track without asking you to compromise on fun.
1. Travel at the Right Times
The first thing you need to do when you want to travel for less is make sure that you get your timing right. The price of your flights will vary according to the day, month, and even time you choose to travel. With online apps, you can compare prices across months and days to determine when the cheapest days to fly are in your area. Usually, it's cheaper to travel on a Tuesday than it is on a Friday for instance.
2. Choose a Different Airport
If you don't mind driving a little further to start your trip, then you might get a better deal from an airport that's further from your front door. Different airlines offer different routes and offers for their customers, which could mean that it works out a lot cheaper to begin your adventure with someone who you don't usually fly with. This could also be a great way to avoid delays and cancellations if you know your nearby airport is prone to problems.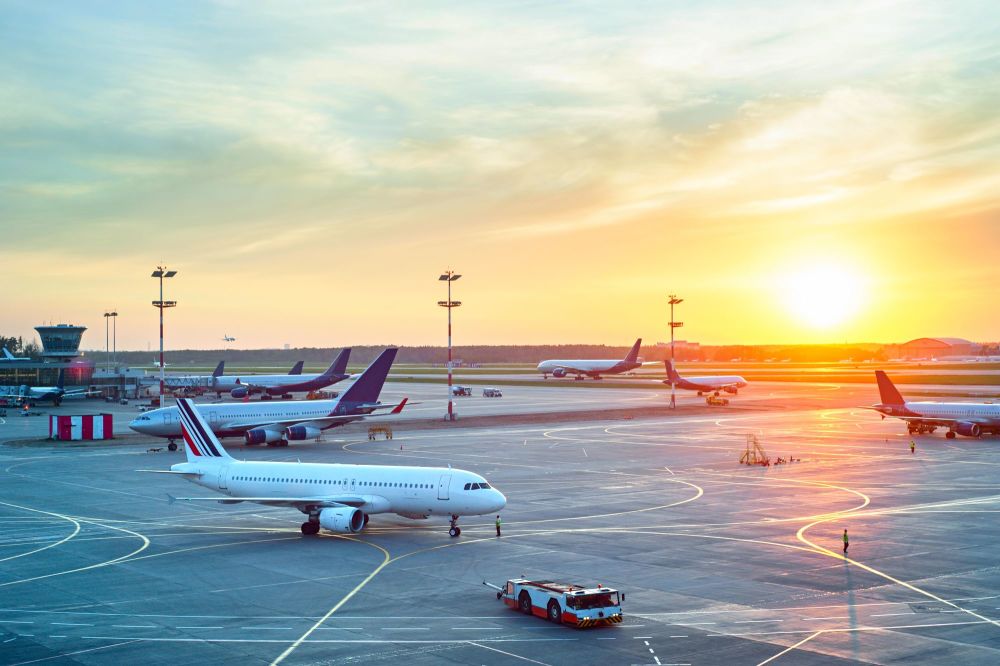 3. Avoid Baggage Fees
If you're concerned about charges caused by excess baggage, try weighing your suitcases before you leave home. If your hand-luggage or your suitcase is slightly heavier than it should be, consider wearing some of the extra items you need instead of putting them in your case. For instance, make sure that you always wear your heaviest pair of shoes, jacket, jeans, cardigan, and anything else you're taking with you. You can always shed your layers when you're on the plane.
4. Look Beyond the Hotel
In recent years, the way we travel has changed significantly. You don't necessarily have to over-spend on an expensive hotel to get the most out of your journey. Instead, sites like Airbnb allow you to stay at someone else's home instead, which can be a much cheaper option if you want to get around on a budget. There's always the option to consider hostels and sharing solutions too if you don't mind sleeping in a room with people you don't know. Eat Like the Locals
5. Fly Indirect
Most travellers prefer to fly direct when they can, but if money is more important to you than time right now, it might be a good idea to consider a stop-over. There are plenty of flexible flights that allow you to save money by mixing and matching flights from one leg of your journey to another. Just make sure that you leave a cushion of time between your flights so that you don't end up missing your transport if you're hit by a delay.
6. Bring Your Own Snacks onto the Plane
We all know how terrible airline food can be. While most travel experts are working on improving the meals that they offer their customers in the air, you still might find yourself craving a few snacks on the way to your destination. Unfortunately, the price of your favourite foods on an airplane can be overwhelming, and it doesn't save you much money to buy them from duty-free before you board either. As long as you're not bringing liquid foods like soup or yogurt, you should be able to bring your own snacks with you.
7. Eat Like the Locals
Saving money on your travel expenses isn't just about making sure that you get the cheapest plane tickets. If you want to keep track of your budget, then it might be worth changing the way you eat abroad too. For instance, make sure that you check out local favourites for meals instead of relying on the biggest tourist destinations and fancy restaurants that might be close to your hotel. Eating like a local could be a great way to keep your expenses to a minimum, and make sure that you get the full experience of the place you're visiting too.