5 sports for your child to try this summer
Posted on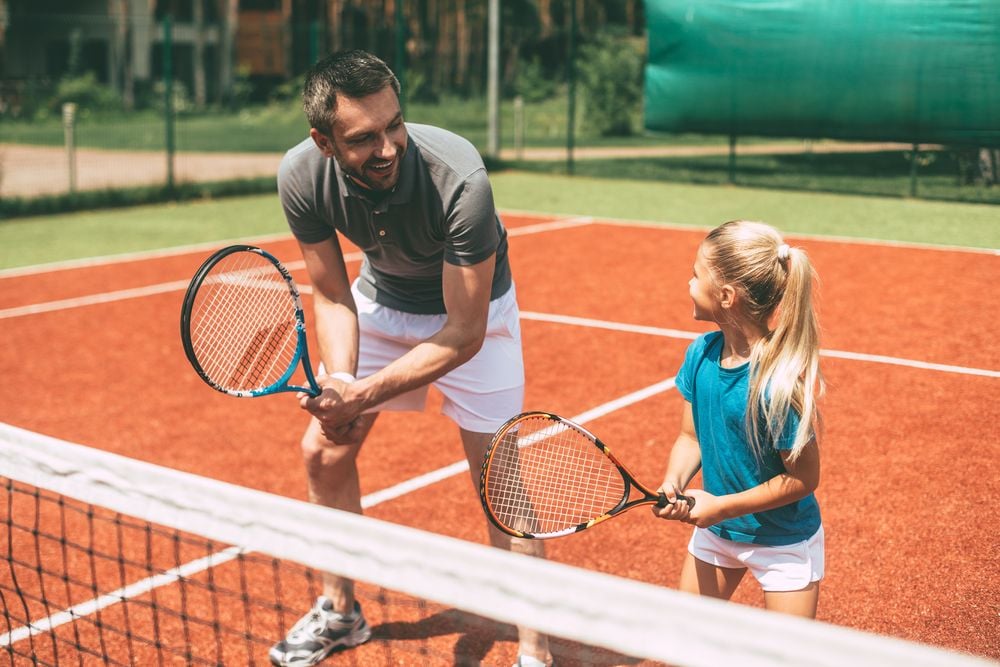 Feature image credit: g-stockstudio/Shutterstock
In a world where technology is taking over most of our lives, it is becoming increasingly difficult for children to lead an active lifestyle when there are so many distractions, such as tablets and games consoles at hand 24/7. According to Public Health England, the number of children getting a sufficient amount of physical activity last year dropped by a staggering 40%. Therefore, it is important, more than ever, to ensure our children take part in a healthy and active lifestyle.
Being physically active every day is vital to ensure healthy growth and development for our youngsters – both mentally and physically. The amount of exercise and the intensity differs depending on your child's age, however, one thing is certain: it should always be encouraged to guarantee your child is getting the recommended 60 minutes of physical activity, per day.
For many parents, getting your child to be active can be hard, which is why persuading your child to take up a hobby may be a good idea. Why not give your child a taste of different sports this summer?
5 sports to try this summer: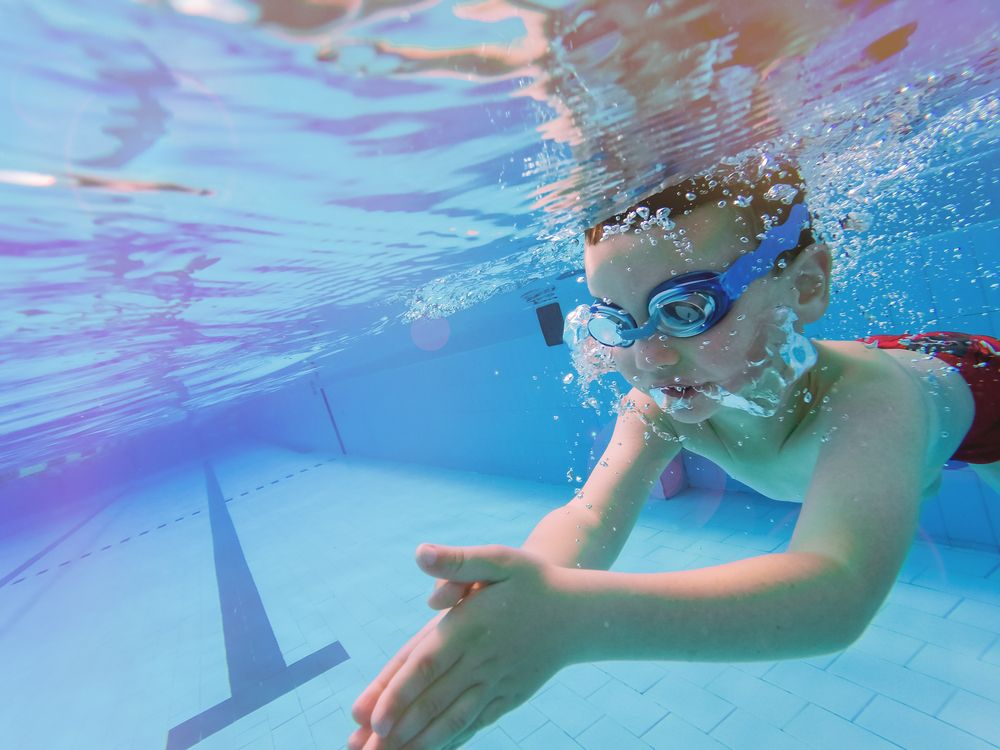 Photo credit: Michael Brin/Shutterstock
Whilst the sun is shining and the temperature is warm, swimming is a great activity to take part in – particularly if you have access to a lido, or even an outdoor pool in your garden. Not only does swimming provide all-round exercise for your little one, it is a fun way to get more active and stay healthy; even for parents too! Regular swimming sessions are proven to reduce the risks of developing any serious illnesses, such as type 2 diabetes and, more seriously, heart disease.
In addition, splashing around in the water not only has physical benefits, but also helps to boost your child's mood and unwind — and there are lots of different strokes to try and learn.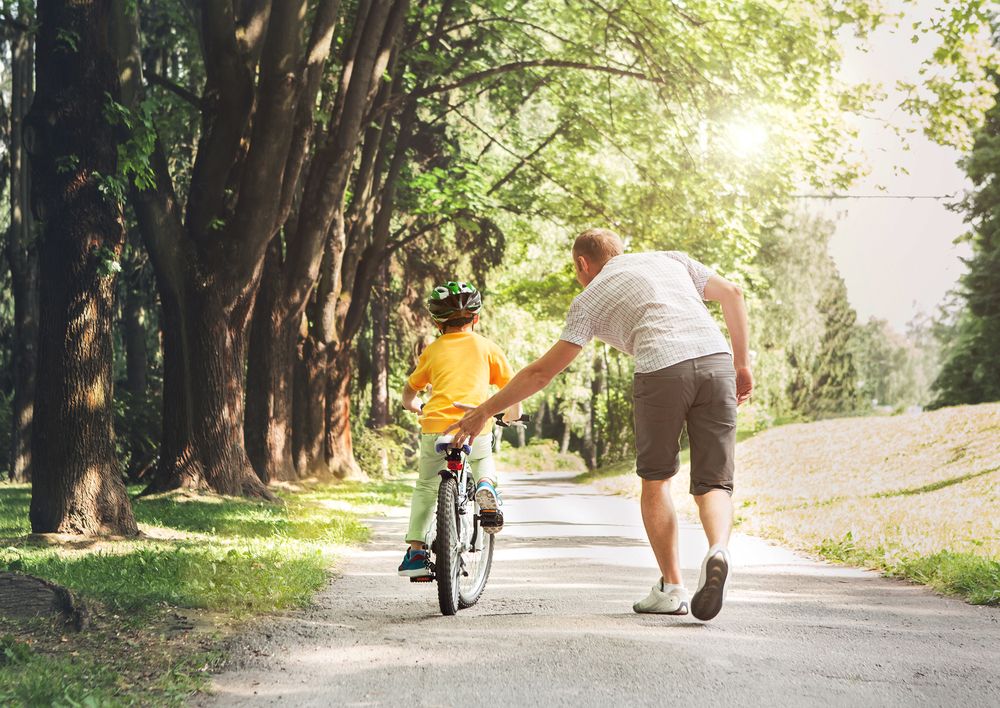 Photo credit: Soloviova Liudmyla/Shutterstock
We all know that kids love to ride their bicycles — it's great fun, helps them feel independent, and keeps them fit and healthy. Riding a bike helps fine-tune your child's motor skills, such as balance and co-ordination, as well as building up strength, in both their legs and core. Encouraging kids to cycle from an early age, and getting them to take their "Bikeability" test, will help equip them with an important skill for life.
As well as that, cycling is a fantastic family activity; great for a day out. All you need is a bike that is suitable for the road and the appropriate size for your child (this can be second-hand or from a bike shop), some basic safety gear including a helmet and perhaps some knee and elbow pads, and a little bit of practice; a highly affordable hobby as there are very little to no maintenance costs.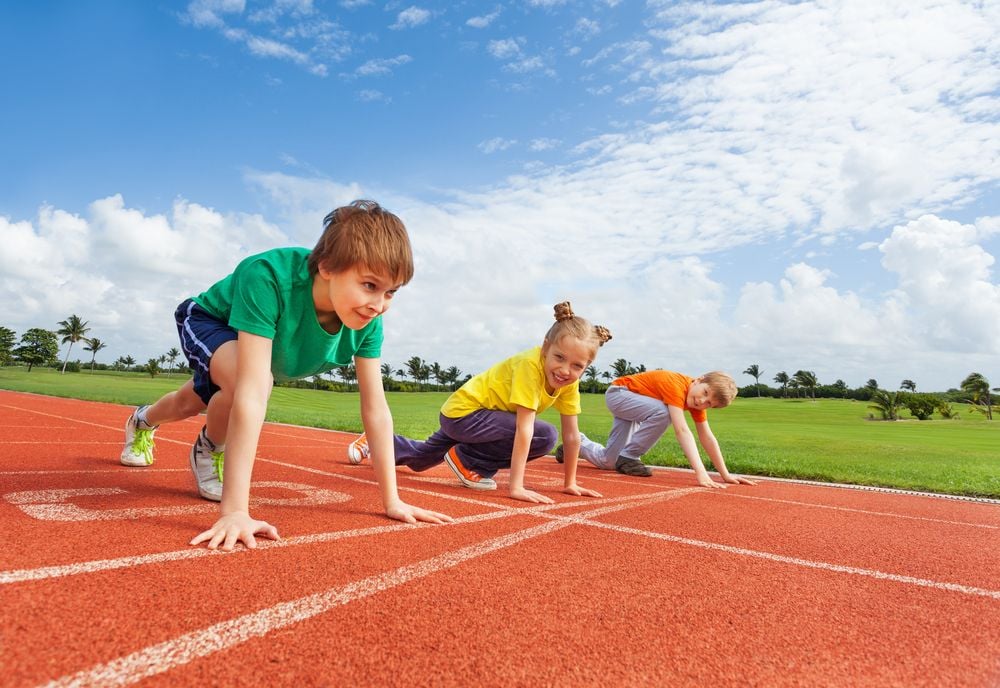 Photo credit: Sergey Novikov/Shutterstock
Kids love to run and compete with each other, whether it be in the school playground, on sports day, or taking part in extra-curricular activities, such as athletics. It is incredibly easy to get into running as a sport — all you need is a good pair of running shoes, which doesn't have to cost an arm and a leg!
Running in races teaches our children about healthy competition, setting goals and achieving them. It can help to improve their performance in other sports too, as it helps them develop core and back strength, endurance and co-ordination. These skills all play an important role in activities like popular sports, such as gymnastics, dance and football.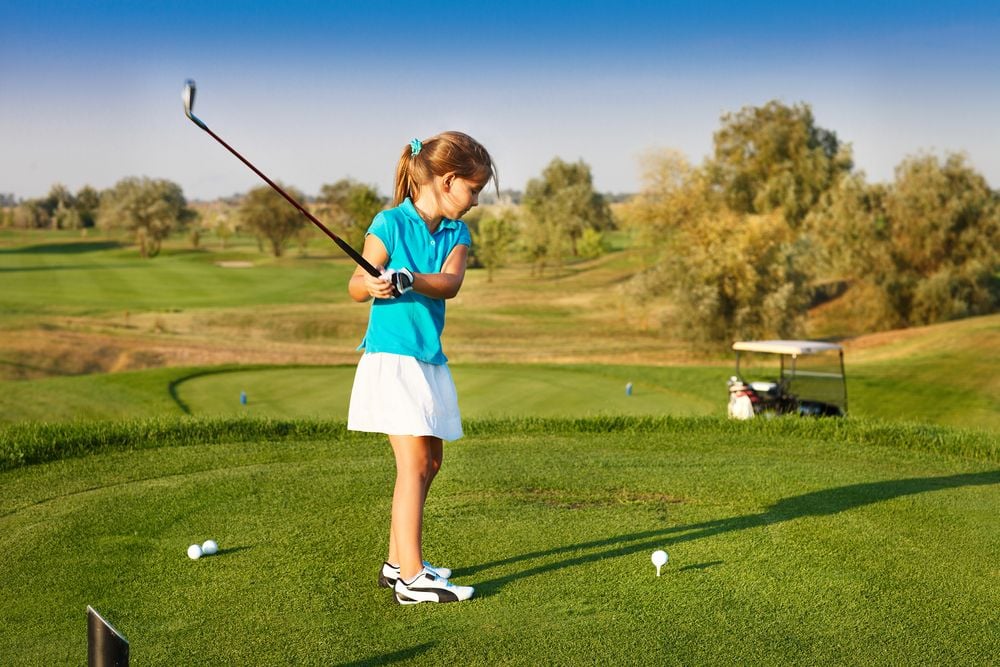 Photo credit: Dasha Petrenko/Shutterstock
Despite needing to be donned in the correct golf clothing when stepping foot on a golf course to take a few swings in an attempt to hit a hole-in-one, there are other cheaper and more entertaining ways to get your child involved in the sport. Around the UK, there are a wide variety of crazy golf courses up and down the country that enable children to have fun and get active.
Alternatively, there are also golf ranges that allow you to take the kids and compete for points, such as Top Golf, where you pay a small fee to hire the golf club and balls for couple of hours – perfect to get your children out and about during the summer holidays (even when the weather is below par!).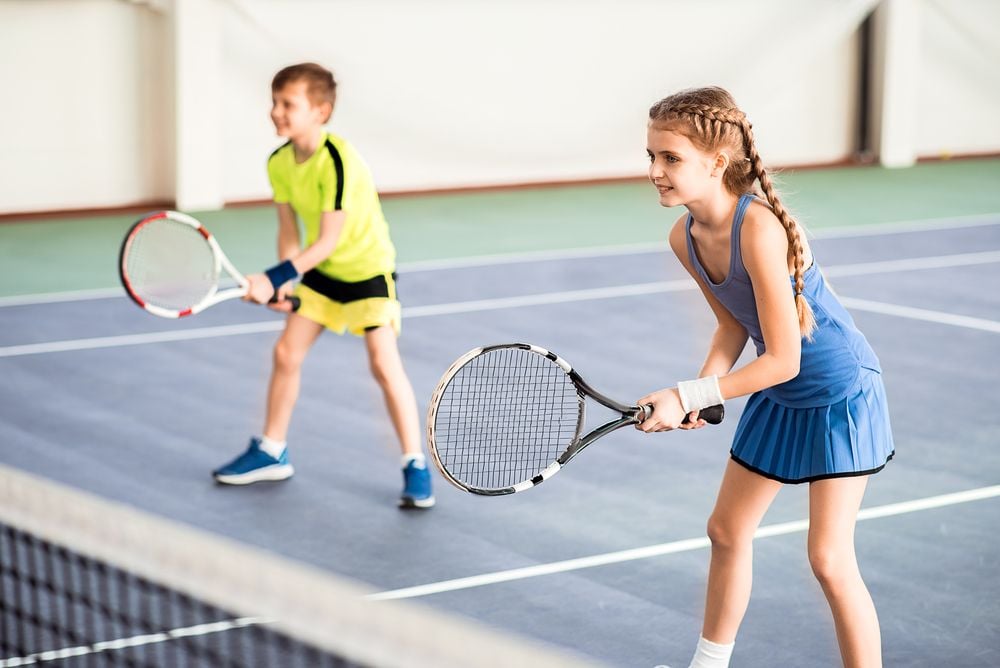 Photo credit: Olena Yakobchuk/Shutterstock
Children today love playing games such as football, rugby and dance, so why not make this summer an opportunity to introduce your child to something entirely different? Tennis is a great activity to play, not only due to the many social benefits, but due to the countless health benefits, which include: balance and body coordination, agility and flexibility to name a few. Tennis also promotes overall good health in children – improved bone strength and density, and a robust immune system.
During the summer, tennis clubs around the country have one-off classes to help to encourage children to get active and feel a taste for the sport whilst children have free time. Get in touch with your local tennis club and see whether they have any upcoming deals.