Planning a 13th Birthday Party without breaking the bank
Posted on
May has been EXPENSIVE. Not just a little bit expensive but REALLY REALLY expensive.
You see I have a teenager. Enough said, no?
I have a teenager with a birthday and the desire for a "different kind of birthday party"
Many of her friends have had big parties, with disco and 100 friends. I did not want to go down that road but wanted her to celebrate with friends that matter, not half of her year group who she barely speaks to most of the time. Plus she wanted something a little different.
So what did we decide to do? Hold a party on a boat! Now before you think I have actually lost my mind, there was a method to my madness. If I hired a hall I would have the hire of the venue, a DJ and the capacity for ALOT of children. On the barge we were limited to 25 people and we could plug in our own playlists, money and stress saving right there!
My daughter wanted the very fashionable "drip cakes" that are seen all over social media and whilst they are STUNNING, they are also expensive when catering for 25 people. I received quotes for around £50 which on top of the boat hire was beginning to give me palpitations so was delighted to find a supermarket version for 1/5 of that price!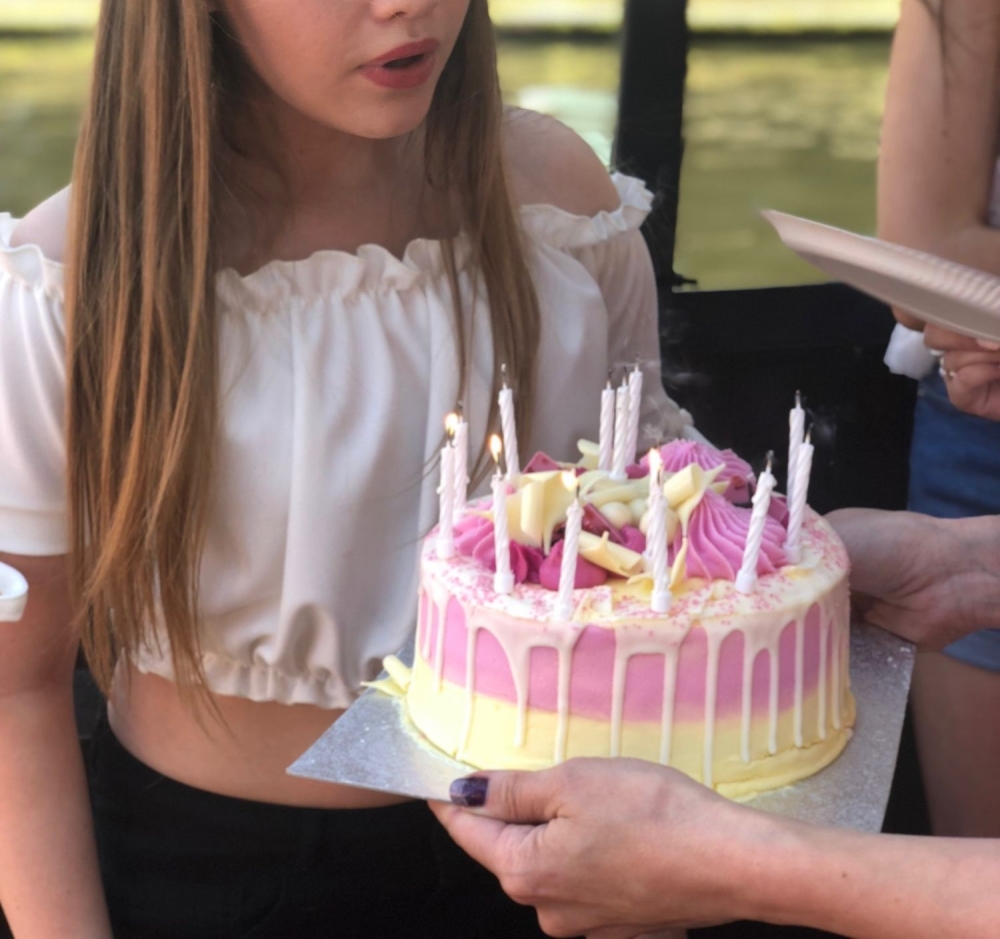 After stressing about making sure I got the right cake, the irony is that none of the girls ate it so was more than happy I had chosen the cheaper version.
Saving on a DJ was perfect as the girls played their own songs for the first hour or so but then some of the mums got involved and took over the playlists so we had everything from YMCA and the Macarena. The teens tried to resist dancing but the sun was shining and the boat floating along the canals of Birmingham and the party vibe took over.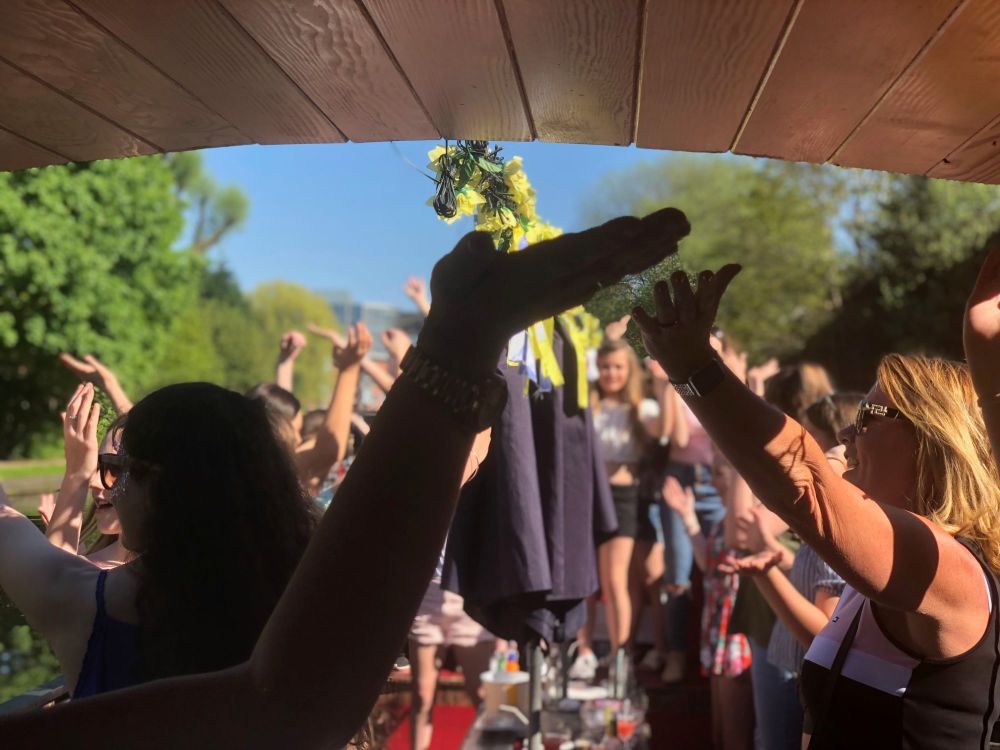 We didn't do party bags ..... I mean teenagers do not want plastic tat (although I am not sure anyone ever wants plastic tat) and we created our own photo booth with a frame and some silly props. Another saving but with teens who love a selfie, you have to have some photo opportunities don't you?
This post is headed "planning a birthday party without breaking the bank" and I am not suggesting for a moment that it was the cheapest option available but in comparison to a party with 100 people, it was definitely the more cost effective. That said, everyone had an AMAZING time, we had mums who wanted to join us on the boat, the sun was shining and it was certainly something that they will all remember and for me, that is priceless. Unfortunately the addition of the birthday presents, family gatherings and shopping trips for outfits offset any savings I made and made the month an expensive one!
So I hope no one wants anything glamorous for dinner this month as the budget has been squeezed ...... I wonder how long I can feed them birthday cake for??