Must-Have Sandals and Shoes for This Spring
Posted on
It is no secret that I love fashion. Shopping makes me smile, especially if it is boots, shoes or sandals I am buying. So, I love it when the seasons change and it time to update my footwear collection.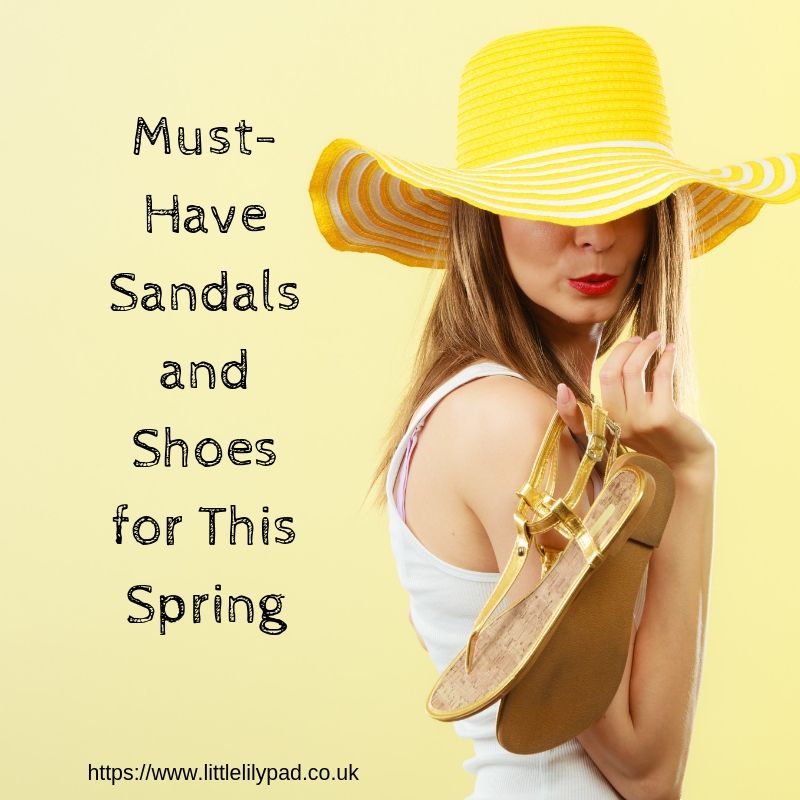 My husband suggested that I should get my high heeled shoes reheeled but the other day I was browsing fashionworld.co.uk and came across some fantastic spring/summer footwear. I've not quite decided what I will be buying yet, but, thought I would share a few of my favourites. Plus, a few of the interesting footwear trends I discovered, including a few of the ones I won't personally be following.
Sliders
First, I am going to start with the most comfortable looking styles, most of which are flat. Sliders certainly fall into that category. They are practical too. You can just as easily wear them with a skirt or dress as you can with jeans or shorts. The teens LOVE them too! The fact that they cover s significant percentage of your foot reduces the chances of blisters and ensures that they stay firmly in place. But, they are not a good option if you are planning to run around the park with your kids or grandchildren.
Retro trainers
For that a pair of trainers is a much better option. I can't say I am a fan of this type of footwear. But, I know most people do like them, so thought I should include them in my list.
This year, 90s style Adidas, Nike, Puma and Fils trainers are all the rage. They will certainly be comfortable. If you want something that is more like a regular shoe take a look at the latest Converse range.
The flip-flop plus trend
For a holiday or short trips flip-flops are a great option. There is nothing wrong with buying a cheap pair. But, they do not last long. The soles tend to cave in pretty quickly, which means they end up in the bin and ultimately in landfill. If you like wearing them but want to break this negative cycle, I suggest you consider spending a little more and buying a pair that have been made to last. This year, a lot of designers have included leather versions in their collections. These have the potential to be worn for many years to come.
Mules
If you are looking for something a little more stylish, perhaps with a heel, you are bound to like the mules that are currently available. You can find everything from plain leather versions to delicate crocheted mules. These are available in white or a range of gentle pastels. These would be an especially good option for wearing to a spring wedding. Provided, that is, it is a warm enough day for you not to wear tights.
Floss sandals
You really cannot go wrong with a pair of strappy sandals. They look classy, keep your feet cool and can potentially be worn with anything.
This year, the straps are ultra-thin, which has led to them being called floss sandals. They are certainly worth considering. But, if you have delicate feet that blister and bleed easily you may be better off avoiding them. If you still want to wear them, I suggest you read this article which explains how to toughen up your feet a little.
More style-related articles
I trust that you have enjoyed this fashion-related article and found it useful. If you have, you will probably enjoy reading this one too.