Jake Shoes : Review & Giveaway
Posted on
The summer holidays are a great way to wind down, however there is nothing than can wind parents up more than school shoe shopping.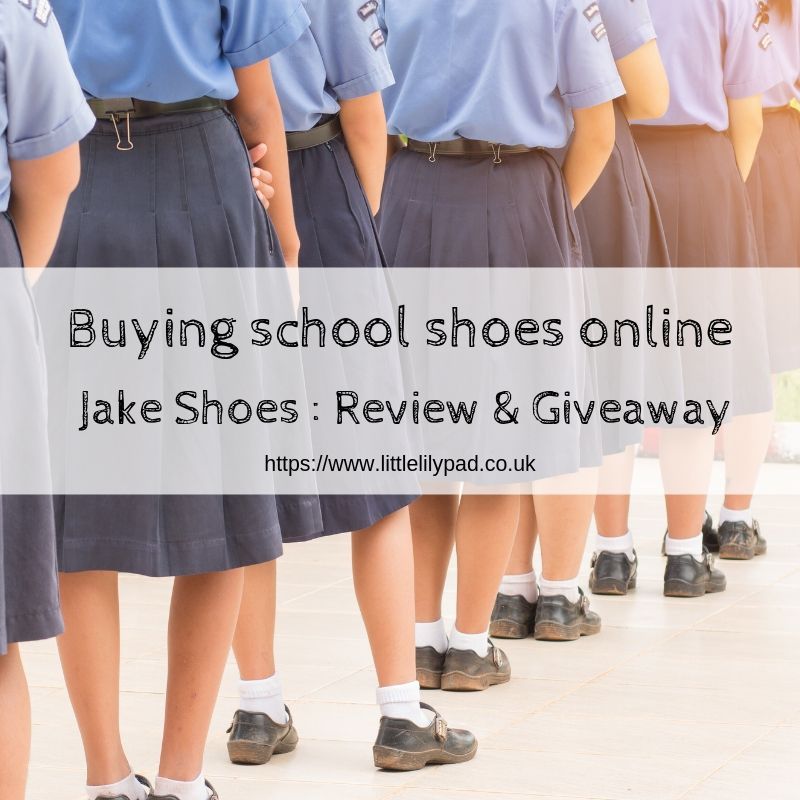 Recent research has revealed, 87% of parents wished they could spend more time with their children while parents say that less than half (45%) of the time they spend with their child is quality time. However in the interests of honesty, spending time shoe shopping isn't really on my quality time wish list.
It is no secret that I love online shopping and shoe shopping is no different. I think that we all believe children need to have their shoes fitted in a shoe shop and whilst a proper shoe fitting for children is essential, buying the shoes in the fitting store isn't obligatory.
This year, we have had feet measured in a well known high street store but didn't actually love any of the shoe designs. This is where Jake Shoes have the advantage. They have all the well known brands such as Lelli Kelly, Ugg, Converse and Vans but they also stock some of the lesser known brands that you won't necessarily find on the high street and more importantly won't find the same shoes on every child in the classroom. Most parents have experienced the "joy" of having the wrong shoes or pumps come home and the uneviable task of tracking down the right ones, thats why having an extensive range to choose from online has multiple benefits.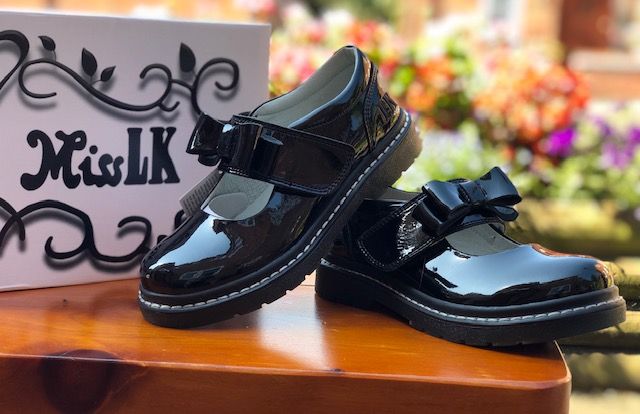 Once I had determined that my youngest daughter had gone up a whole shoe size over the summer (eek), we sat and browsed our way through the range online at Jake Shoes. We chose the Lelli Kelly Tracey Bow Bar Shoes in black patent because they have the great name and quality of Lelli Kelly and looked sturdy enough to take all the playground running around!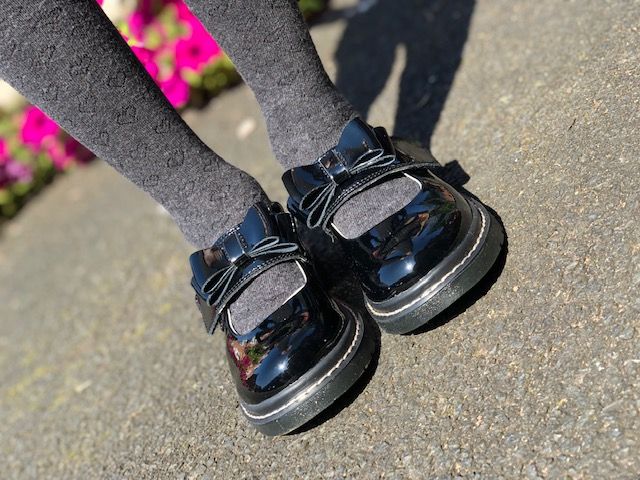 We will update this post once the shoes have been put through their paces but our first impressions are good, we are happy with the style, the fit and the beautiful little socks that come with a pair of Lelli Kelly shoes!
We were gifted the shoes for the purpose of this feature, however our experience of Jake Shoes online shopping has been brilliant. So to those parents getting hot under the collar in shoe shops all over the country in preparation for back to school ..... there is another way!
Finally and whilst we know that it won't be in time for September 2019 but we are delighted to be able to give our readers the chance to win a £20 voucher to spend at Jake Shoes. (And it doesn't need to be spent on school shoes!) All you need to do is enter below!
Good luck!
Terms & Conditions
The Prize: Jake Shoes £20 voucher
The winners will be chosen at random by the random winner generator on Gleam and notified within 7 working days by email
There is no monetary equivalent.
Little Lilypad Co take no /responsibility for loss or damage in the despatch of prizes
If the prize is unclaimed within 7 days we reserve the right to redraw the winner.
End Date 06/10/2019 at 12am
This promotion is in no way sponsored, endorsed or administered by, or associated with Twitter, Instagram or Facebook