Habits of Organised people
Posted on
I am a planner, an organiser, I like to co-ordinate everything with military precision and I have one particular friend who is convinced that there is two of me. But this isn't a humble brag, I just like to be uber organised.
When you are looking at someone who is organised, you might be wondering what's the secret. The secret is that there are some traits that most organised people have. The best part is that you can also cultivate them. There is no magic in being an organized person. All you need to do is formulate some habits.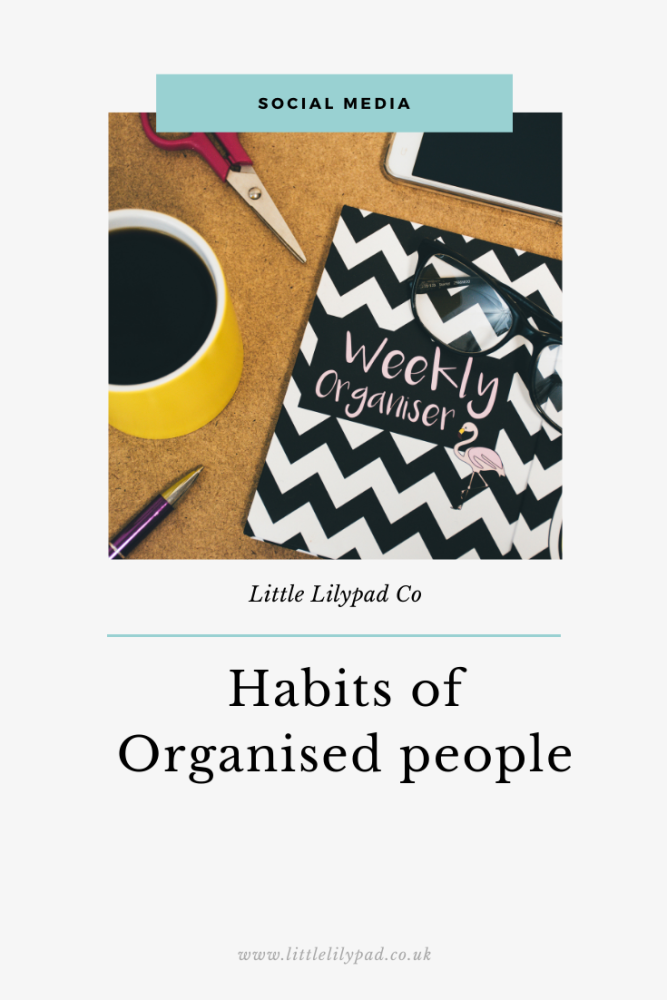 Some habits of organised people are:
Write things down- Organised people are sure that they can remember something when they just pen it down. You can't depend on your memory alone as there are chances you might forget what you had to do actually. Take time and write down important things like dates and tasks to do. Though you can easily add your essential tasks to Google Planner and calendar, nothing beats jotting down ideas as it keeps you creative. Hence you should start writing things and reap mental benefits.
Have a fixed routine- Ideally, highly organised people have a set routine for tasks that happen every day. It is essential to have a way as it defines how you spend your life. You will create an overall life pattern if you stay organised in your day to day life.
Know how to ask for help- Organised people don't portray that they are healthy all the time, and they don't do everything on their own. Organised people are aware of both their strengths and weaknesses, and they know how to ask for help. You should always remember that your time is valuable, so if you don't take help and invest a lot of time in putting efforts, you might end up wasting time.
Stay current on their to-do lists- When it comes to being organised and efficient, it takes time to plan on things. Thus it is essential to keep a to-do list to stay current. You need to maintain a notebook and keep it with you all the time. If you don't prefer writing, you can keep the list on your phone. Lastly, you need to keep your list updated as you complete the tasks.
On a semi-daily basis, purge clutter- Highly organised people don't live in squalor. If you want to become an organised person, then you need to stop living in squalor. Often highly organised people wish to declutter their spaces on a daily basis. It would be best if you didn't wait for a special day to donate things or throw things. It is essential to declutter it daily. Furthermore, it is an OK -known fact that you can easily stay organized when you have less stuff.
They are optimistic and goal-oriented- It is a common fact that none of us are cheerful all the time, but organised people tend to be joyful always under all circumstances. In the quest to be organized, you should always have a can-do attitude. Furthermore, it would be best if you ever stayed goal-oriented. Highly organised people don't do everything for fun as they still have some reason behind it. The key to being managed successfully is by remaining optimistic as much as possible.
Don't put things off until later- If you are trying to stay organised, you need to stop putting things off. Be it hanging clothes or finishing work; an organised person ensures he or she always does it ASAP.
Be prepared- Organised people tend to be prepared for the majority of the things that come their way. Of course, successful time management skills cannot be neglected. It would be best to plan your days evaluating how much time you would need to complete a task.
Tweet