Back to School : School Uniform
Posted on
School uniform is one of the big priorities as you approach the start of a new term and school year. It is a time you start checking what you need, heading out to busy shops, and joining other parents scurrying away trying to get what they need. It can feel hectic and chaotic at the best of times, especially as the summer holiday draws to a close. So if you find yourself thinking about school uniforms you are not alone. I wanted to share with you some of the things to think about to help you get organised in this area ready for a new school term.
Go through the old school uniform
Having more than one child in school means that you may have uniforms leftover from older siblings. A great way to get ahead is to have a list of what you need and go through what you already have. You may have branded school jumpers, trousers, skirts, and t-shirts that all might be in perfectly good condition. If you no longer have a need to keep hold of school uniform, such as not having any more children needing it in the future, then a great idea would be to donate it to the school or offer it to any parents who may have children needing those sizes. It is a great way to help the school community and be more mindful of things you no longer need. You could also check back through last year's uniform as often you may be surprised that some things still fit.
Head to the shops and look out for deals
While you may have some uniforms already, the chances are you need to head out and purchase a few new things. If you have branded school uniform then you may need to arrange a trip to a specific uniform shop. If there is flexibility in terms of where you buy uniforms then most supermarkets sell basics. However, you might want to look at seeking out companies and online stores that use organically sourced materials and create school uniforms with this in mind.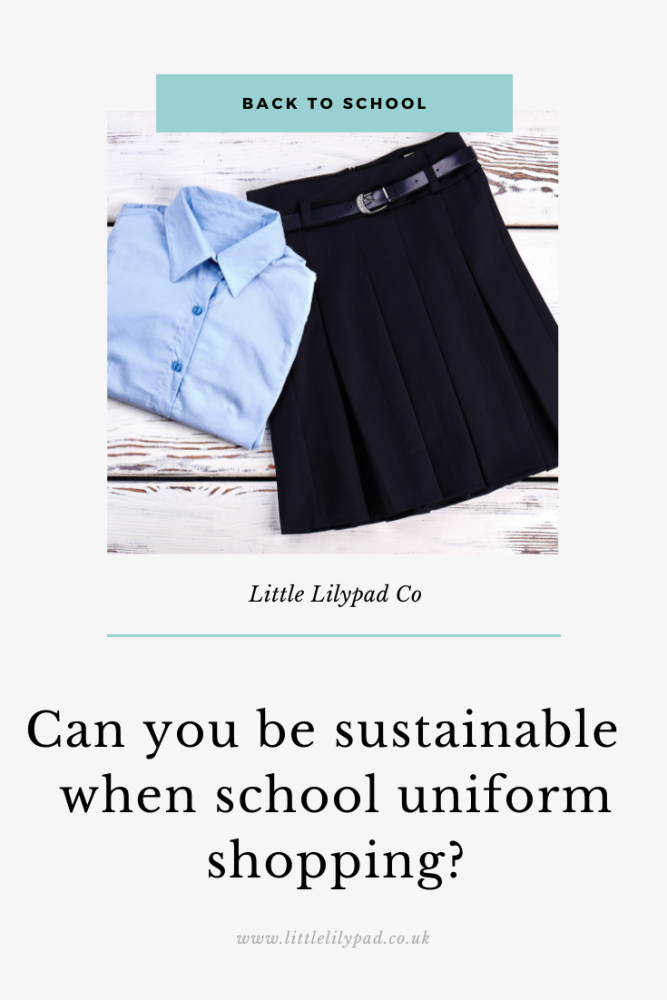 Be more sustainable where possible
School uniform is one of those essential purchases that most parents need to make each year, but what happens to excess uniform when it no longer fits. Some people donate it to the school to help when there are accidents, or to be sent on to charities abroad. However, there are few other ways that people are making wiser choices with excess uniform and this could benefit you. Many school communities have Facebook or Whatsapp groups where you can advertise and share uniform items and sizes. These can be swapped, donated, or even sold for cheaper prices. You may find that you can pick up a few bargains yourself, donate or sell your unwanted uniform and keep the cycle going. This saves people throwing away old uniforms that could still have a use.
Are you planning for going back to school yet?
Tweet