5 Morning Routine Ideas That Will Transform Your Day
Posted on
Many of us are either morning or evening people, am I right? It often equates to when you feel most awake and productive. We are often encouraged to take full advantage of these times. But do we? The morning is such a great opportunity to make the most of it. And whether you are a morning person or not, simple tweaks and changes to your routine could totally transform the rest of your day. I wanted to share with you some of the morning routine ideas that you could try. You have nothing to lose but a lot you can gain.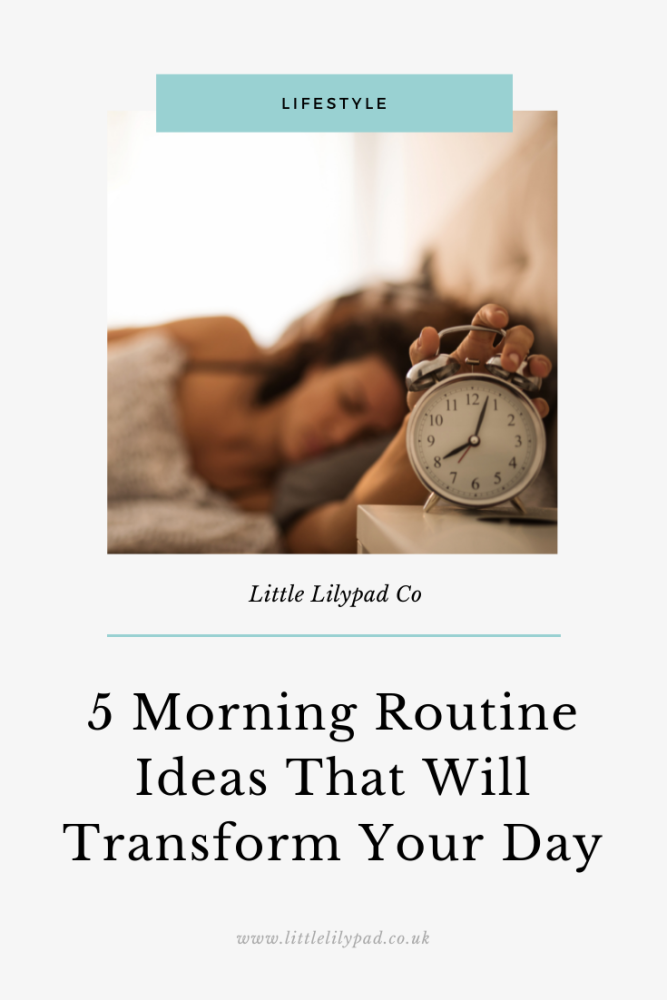 Getting up earlier
It may sound strange, but the earlier you get up, the more time you will have. Simple! But getting up can be hard. Some of the most successful people begin their days at 5am, and while that might seem out of reach, you can slowly build up to it. Start by getting up ten minutes earlier each day for a week, then a further ten the following week, until you reach a time that feels comfortable and attainable for you. It might not be that 5am start, but even an extra ten minutes in the morning could make a difference.
Exercise
Exercising first thing is such a great way to start your day right. It gets the blood pumping around your body, fills you up with all of that positive energy and feelings, and if it is done in the morning then you don't need to think about it again. Whether it is a morning run, a yoga routine you follow on YouTube, or even a brisk walk, it could have a huge impact on your concentration and productivity levels throughout the day.
Journal
Journaling isn't for everyone, but it can be an excellent way to put you in the right frame of mind for the rest of your day. You could note down a few things that you are grateful for or simply find some prompts online that really make you think about your life and feelings. The more you get into it, the more it could empower you for the rest of the day and transform the way you think.
Eat breakfast
So many of us skip breakfast, even though it is the most important meal of the day. It might be time to try and enjoy some breakfast before you leave for the day. It is a great way to give you a burst of energy that is released throughout the day and will stop you from snacking or reaching for a sugar fix mid-morning. If you do have a bit of a commute then why not batch cook some breakfast muffins you can take on the go?
Affirmations
Finally, take some time in the morning to recite some affirmations that reflect on how you want to feel or a goal that you might have for your life. It could be simple messages to say to yourself such as being strong, independent, happy, and grateful. Or you may want to be specific such as smashing a presentation or reaching a work goal. Recite these affirmations daily in the morning and you will notice a shift in how you think and feel.
Hopefully, these ideas for your morning routine will help transform your day.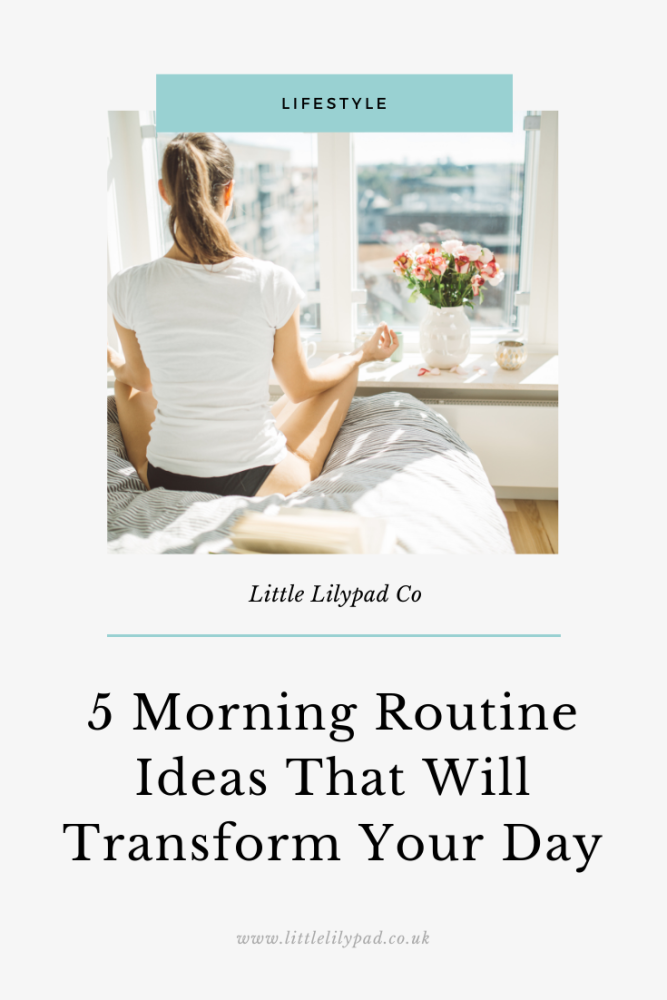 Tweet