Smartphones For Students: Get the Guaranteed Phone Contract You Need
Posted on
When I started this blog, my eldest daughter was in junior school and she is now at college and a full time student. As a parent there are so many challenges you face along the way but for teenagers, there are a whole other list of challenges that are important in their world.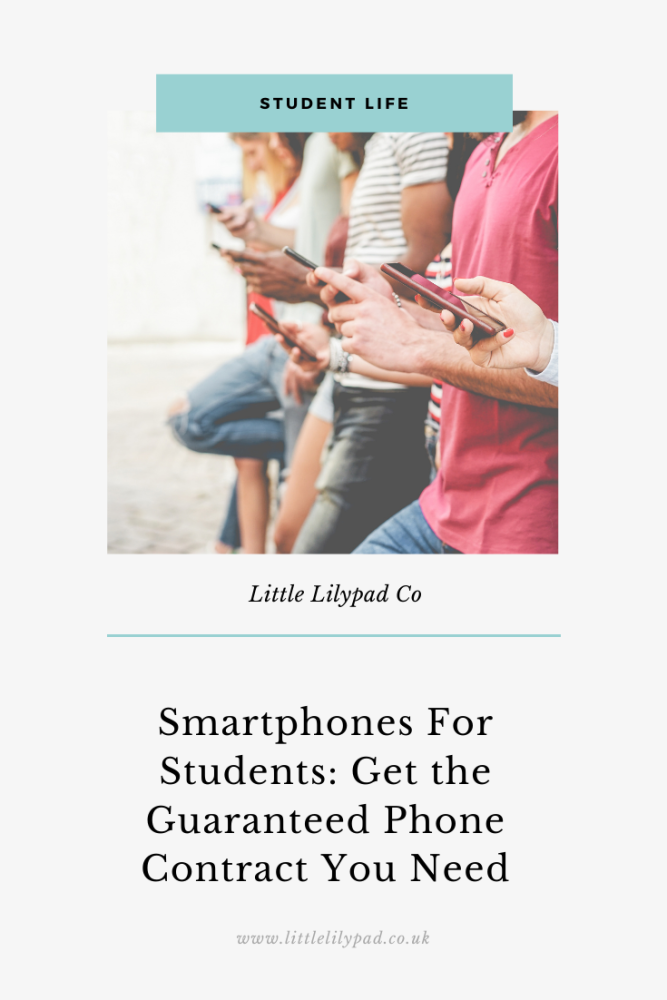 For example, when you're a student, it can be challenging to find the best mobile phone deal as you typically need to undergo a credit check, and most students don't have enough financial history when they turn 18 for network providers to be confident lending to them. Fortunately, there are now many providers who offer guaranteed phone contracts for people who don't want to have a credit check due to a lack of financial history or bad credit.
However, with so much choice available on the market today, it can be overwhelming when looking for the right deal with the best phone to suit your needs. In our guide, we'll help you understand what you need to know in order to get the guaranteed phone contract you need.
Compare Network Providers
The first step is to compare network providers, and you need to look for one with a positive track record that has been in business for a few years to ensure you are in safe hands. You will need to compare crucial factors such as their handset selection, cost, and coverage in your area. However, comparing network providers one by one is a time-consuming task, which is why it is better to utilise companies like AcceptPhones who can provide you with a list of the best provider to suit your requirements and expert advice to answer the question 'could you get a guaranteed phone contract?'
Weigh Up The Tariffs
Once you have a list of network providers, you need to weigh up the tariffs available. For this step, it is recommended that you consider your needs for texting, calls, and data for a typical month before you make a choice in order to select the deal that will meet both your budget and your usage needs.
Read Customer Reviews
When you find a provider with a tariff that matches what you are looking for, you need to read the customer reviews before you make a commitment. There is no better way to learn about a company than from the reviews left by previous and existing customers as they can tell you what to expect from the network providers service and if they are reliable in your area. You can also take the time to seek recommendations from your friends and family before you read the customer reviews if you are having a hard time narrowing down your list of providers to ensure you are on the right track for the best deal.
Check The Small Print
In today's busy world, most people skip the terms and conditions without reviewing them. However, if you want the right deal at the most affordable price for your guaranteed phone contract, you need to understand any charges or fees that could be applied to your account if you don't follow the terms and conditions. Typically, these fees only apply if you miss payments, but in some cases, network providers have policies in place for charges relating to going over your usage limits. While it may seem tedious to read the terms and conditions thoroughly, you should never sign or agree to a contract unless you have read the small print.