Love Is .... seeing the smile on your child's face
Posted on
Tweet
As parents, we always strive to provide our children with the essentials in life but also luxuries and treats that bring a smile to their faces. My eldest daughter is currently a huge fan of the "onesie", now love it or hate it, you cannot escape how popular the onesie has become, so when we were asked to review one from the www.kigs.co.uk website, I happily agreed.
The Kigs website says that they sell kigurumi (animal onesies) for both children and adults and I have to admit that they have a fantastic range. I chose the kids giraffe costume (as I knew my daughter would love it), which comes in a spotted yellow giraffe hide pattern in an adorable warm fleece material.
Now the kigurimi are essentially costumes which makes it a great website if you are going to a fancy dress party but in our house, they have been a favourite of the sleepovers! My daughter is currently enjoying the new craze in the world of a 7 year old for going (and having sleepovers) and the Giraffe Onesie has been the envy of her friends (and their mums).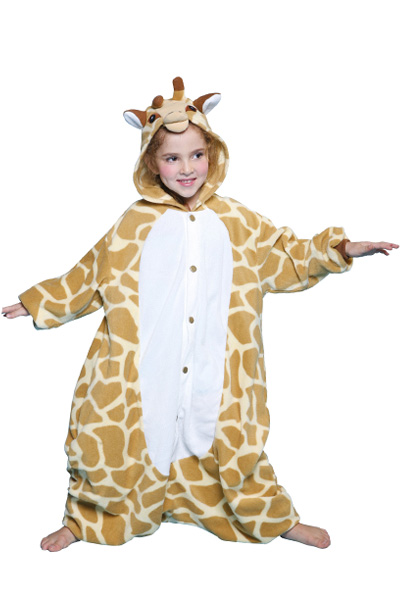 I have to be honest and say that at first, my daughter was a little unsure because of the baggy design and the fact it had "no feet" but once she put it on and felt how comfortable it was (not to mention how much her friends loved it too), I have struggled to get it off her to wash it! (thankfully it washes at 30 degrees!)
So that's why this review is part of our Love Is .... series of posts, because what's not to love when a great product puts a big smile on your child's face?