Love Is .... more than words
Posted on
Tweet
Today's guest post is from Victoria Knowles who blogs at http://www.workitmamma.com and she is asking, what does love mean to me?
Love is more than words.
When I was a child my dad never said: ' I love you' - something we're told we should be doing all the time but because of him I know love isn't about those three words. I never doubted he loved me more than anything and I never felt anything other than love from him and here's why:
When I was a little girl he patiently taught me to ride a bike. As a teenager he took me on my first driving lessons. He built us a treehouse and a swing and completely rebuilt our little bungalow until we lived in the best place he could make.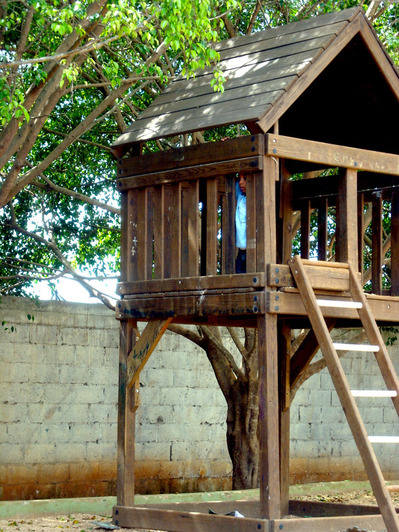 He did this because he loved us and no one in our home ever doubted it for a second – despite never saying it.
When I left for University and he dropped me off in the roughest part of Nottingham. He turned the car round and came to stay with me until my housemates turned up a couple of days later. He cooked me eggs and bacon and loved me. When I made a silly mistake at 21 he just cuddled me and stood by me.
When he's with Arthur I see him ploughing the same values, the same rules and the same sense of patience and love into it all. Hammering a piece of wood on Papap's workbench is about love – more so than vacant 'I love yous'.
Still to this day he's the person I call when something needs 'doing'. Because doing is what he does; without question and without a second thought.
It's absolutely textbook but absolutely true. My dad is the first man who made me feel safe and loved without a single word. The first man who showed me how women should be treated.
The first man to whom all others need to measure.
So breaking with tradition – I love you dad, but just so you know, you never have to tell me. I already know. x