Creating a romantic trip for two : "mini moon" ideas in Europe
Posted on
With February over, and Valentine's Day well and truly past, I've been thinking a lot about the practicality of love and how we maintain that romance, day to day. Having two children can mean that sometimes romantic breaks are not always top of the priority list but with our wedding plans in full flow and a romantic "mini moon" on the cards, it has got me thinking .....
Europe has so many destinations worthy of the moniker 'most romantic city in the world' simply put, many destinations on the Continent make a great place for couples to go at any time of the year, because of the beautiful countryside, city skylines and abundance of cultural attractions you can enjoy on a one to one basis. Venice, Barcelona, and even lesser-known cities like Slovenia's capital of Ljubljana are all excellent places to experience with the one you love. However, you can't write a blog post about romantic Europe getaways without mentioning Paris!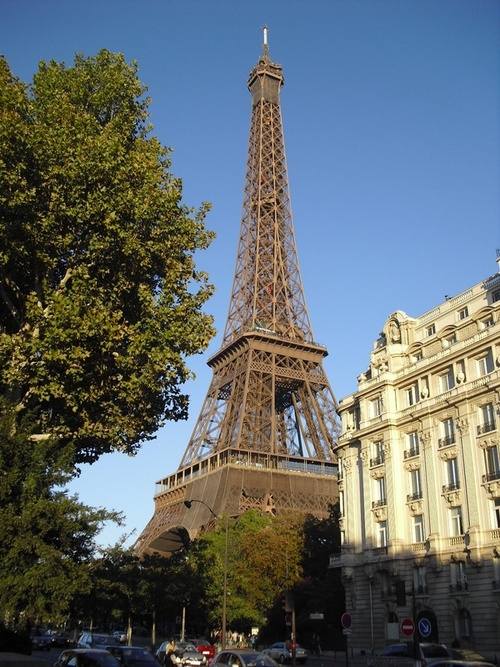 Known by many as the 'City of Love', Paris offers so much to the first-time visitor. From traditional romantic walks along the Jardin des Tuileres, to surprise trips up the Eiffel Tower and more contemporary attractions, such as viewing the naked sculptures at the Rodin Museum, Paris has everything you could wish for. (I know friends that have been to Euro Disney for their honeymoon but I suppose that depends on whether you consider Disney romantic or not) You can even enjoy a spot of fine and unusual dining with Paris' blind waiters in Dans le Noir restaurant. (You dine in the dark, it's all really rather fun and risqué!)
Interestingly, Berlin is also another city that's been drawing in couples in search of romance. Long seen as a great hub for culture and the arts, Berlin also offers visitors the full 'blind waiter' experience at restaurants such as Nocti Vagus, while the city's attractions include the Erotic Museum (which is apparently fun for a flirty afternoon) and world-famous art galleries to roam, hand in hand, such as the Hamburger Bahnhof.
One of the best ways to leave a lasting memory of your romantic Europe holiday is to leave a reminder in the city that you visited. This may sound cryptic, but it's actually very easy to do, and if you've read the book, or seen the film PS, I Love You, it's something that will sound all-too familiar. I love the idea of the 'Love Lock tree'. These traditional trees can be found everywhere from Paris and Berlin to Rome and Moscow, and if you fasten your "love" padlock here, the idea is that it will remain indefinitely. This is a really lovely thing to do, especially if you decide to throw the keys in a nearby river, such as the Seine in Paris.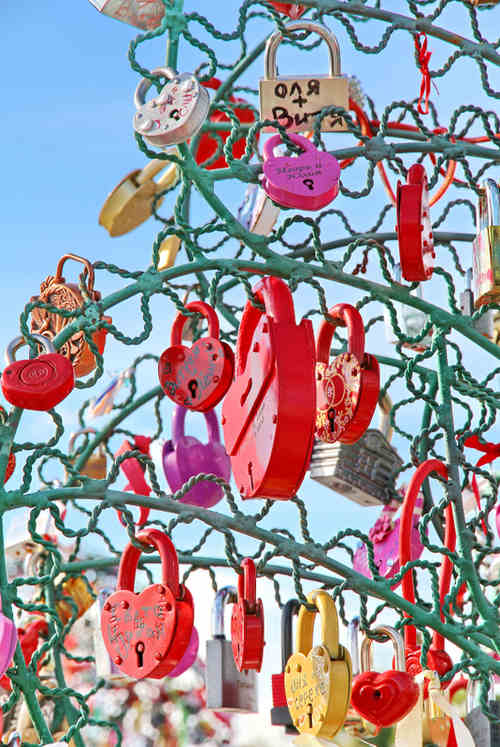 I know only too well how hard it can be to emotionally and physically leave the kids behind but sometimes, just sometimes I convince myself that I owe it to our relationship to steal back some 'me and you' time! I just need to make sure I select somewhere with a Love Lock Tree ..... I love this concept!!
If you could suggest anywhere in Europe for our romantic break, would it be somewhere traditional, like Paris, or do you have another destination in mind?
This is a featured post but the mini moon plans and romance are all our own!