4 Accent Wall Ideas for a Fresh Look
Posted on
If like me, you work from home, you want to make it a great working environment and one of the hottest interior design trends this year is adding an accent wall to a room. This is surprising since this isn't a new trend – accent walls have been around for years. And yet, they are still popular.
This is probably because accent walls are a great way to add a splash of color or a bold statement to a room without overdoing it. It's the perfect way to dip your toes into the water, and it's great for both offices and your home. If you need some ideas for what to do with an accent wall, keep reading.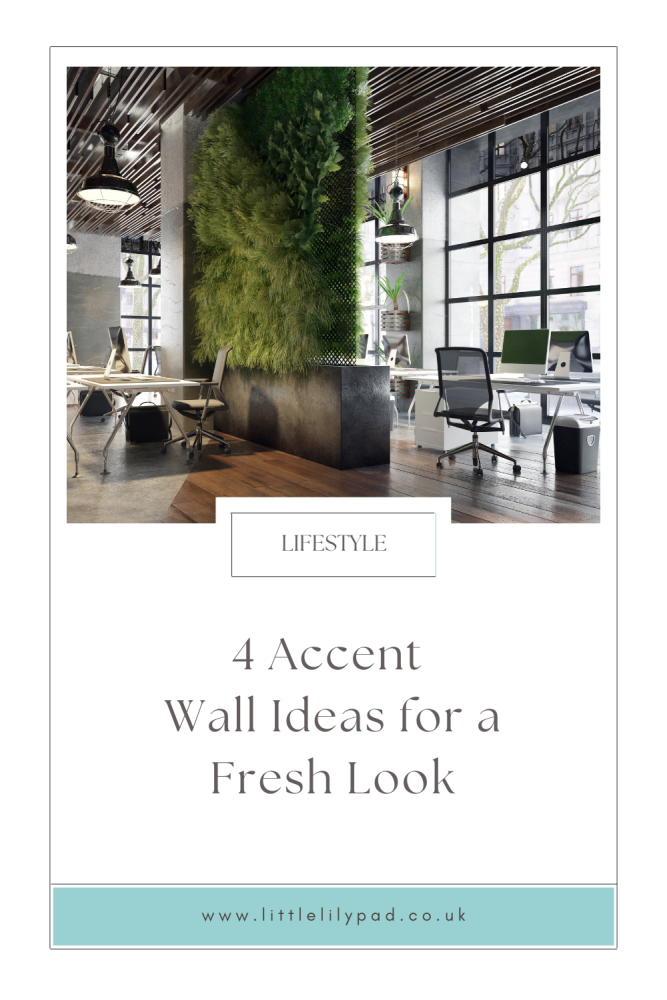 Plaster
Yes, you can create an accent wall with plaster. Of course, this is a bit tricker than the other methods on the list, but the results can be amazing. However, we do recommend using professionals to do this for you. The type of plaster that you use also matters. Blue Venetian plaster is a great way to make a statement with your accent wall, especially because it has such a unique look. This is also a very durable material, making it great for accent walls because your wall won't lose its signature look after a few months.
Paint
Of course, we can't have a post about accent walls without mentioning paint. While this may be a more traditional way of creating an accent wall, that doesn't mean it doesn't work.
Painting an accent wall is also one of the easiest and most affordable methods out there, so it's certainly a worthwhile option. You can paint the entire wall a solid color, or you can get creative and try painting some patterns. If you're updating a room, you should certainly consider using paint to add an accent wall to that room.
Tiles
We often tend to think that paint and wallpaper are for walls and that tiles are solely for the floor, but there's no reason why you can't tile a wall. In fact, this is a great method for adding an accent wall because it doesn't just add color and patterns to a room, but it also adds texture. While this style won't be for everyone, finding the right tile and using it on a wall can transform a room.
That being said, you need to ensure that the process is done correctly, otherwise, it won't look good. To learn how to tile a wall, click here.
Add a corkboard
While this may sound a bit far-fetched, adding cork to an entire wall can make the room pop. You can get a giant corkboard, or you can use tiles made of cork.
On its own, it creates a wonderful accent wall, but the great thing is that you can also add things to it with thumb tacks. You can add pieces of art for a sophisticated look. If you invest in an instant camera, you can cover the entire wall in photos.
Another benefit is that it's not permanent, so you can add different things to it as your mood and style change.
Tweet