7 Ways You Can Have An Eco-Friendly Bathroom
Posted on
Making changes to your home when it comes to wanting to be more eco-friendly can seem overwhelming. After all, you make the choice to be more environmentally friendly, but where do you start to try and implement those changes? While you can make conscious decisions with your lifestyle and start more or less immediately, it may take a little longer to completely overhaul your home. This is when starting with specific areas can make a difference.
The bathroom is one of the most used rooms of the home, and there are many ways you can implement some eco-friendly changes in there. With that in mind, we have been working with SaveMoneyCutCarbon to show some of the ways you can have an eco-friendly bathroom with some easy eco swaps.
Change your shower and reduce the time you spend in it
One of the first areas to start with when it comes to your bathroom is the shower. Many people choose to shower thinking it is the most logical choice and less wasteful compared to a full bath tub. But a shower can use up just as much water. You may want to make the change to a low-flow shower head which will reduce the amount of water being used at any one time. Another great tip is to reduce the amount of time you spend in the showers. A few minutes less each time could make a big saving when it comes to the amount of water you use.
Ditch single-use bottles for reusable containers
There are a lot of single-use bottles that you will find in your bathroom. Shampoo, conditioner, not to mention cleaning products. So you may want to think about ditching the single-use bottles and making the change to reusable containers. OceanSaver EcoDrops are the perfect solution to reuse plastic bottles.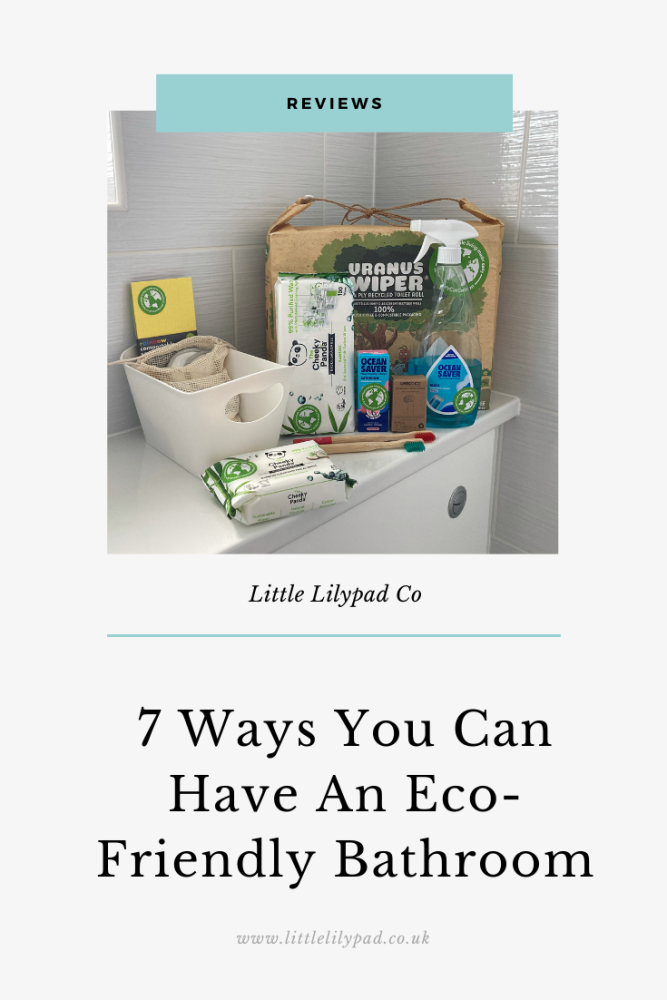 Make the switch to a responsibly sourced toilet paper
A standard busy home may go through around three to four rolls of toilet paper each week. So while you may not want to reduce the amount of toilet paper that is used, what you can do is make the change to a more responsibly sourced toilet paper instead. By doing this, you are doing your bit to tackle climate change by choosing a paper that is made from more responsibly sourced materials like Uranus Wiper. It might seem like a small change to make, but if everyone made this conscious decision it could have a huge impact on the planet.
Make swaps for reusable items
There will always be things that we need to use in the bathroom, so you may want to consider making some swaps to more reusable items. One of the first things to consider could be makeup remover wipes. Having a wipe that you use and throw away is not eco-friendly, and even using cotton pads means that you throw them away once they are done with. You can now buy reusable make up remover pads that can be cleaned and reused time and time again. The less things you look to throw away, the better.
Use home made products
You could also use this opportunity to implement some home made products into your bathroom that can be more environmentally friendly. Making your own soap, for example, not only looks great and can be decorative but it can also be made from more responsibly sourced materials. You could also look to make your own cleaning products and even create hair products like your very one dry shampoo. Again these can be small changes that you implement but will go a long way towards your eco journey.
Saving water
We all might have to wait a few minutes for the water to heat up, so while you wait, why not catch some of that water that would be going down the drain and to waste? This could be used to clean vegetables, water plants, or even be drinking water for your animals.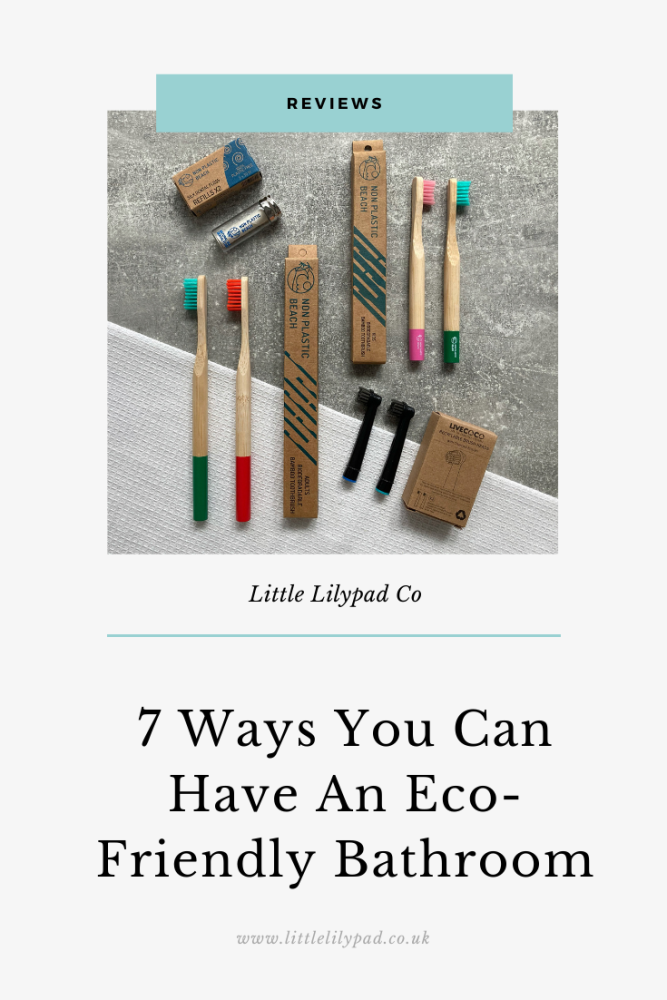 Bamboo products instead of plastic
Finally, it could be a good time to get rid of other single use plastic items that you will have in your bathroom. Bamboo is a great eco alternative for lots of things such as toothbrushes and even cotton buds that you use regularly. Even things like a bamboo bath mat could be a great way to implement some eco-friendly choices that also look great in the bathroom.
Hopefully, this has given you plenty of ideas on how you can have an eco-friendly bathroom but do you have any top tips we haven't covered?