3 Expert Tips For Decorating Your New Home
Posted on
We have been talking about new houses recently but moving to a new home isn't necessarily the most fun activity for many. There are several stages involved in the process and it is quite understandable why many would rather just skip to the final stage, which would be walking into a home that has already been set up. But unfortunately, we all have to do the job from start to finish. It can be extremely rewarding and fulfilling from the moment you install the last piece. For many mums, decorating their new home is an ongoing process, but it is advised that you get most of it done, if not all, as soon as you get all your stuff to the new house.
The part that many dread is the process of packing up stuff in the old house, arguing over what to take or leave behind, or sell. And then unpacking all that stuff and trying to fit them into the new space. For sellers, setting up the old house to look presentable and attractive to potential buyers can be challenging. It takes a lot of work, but it is worth it in the end.
Decorating the new home in itself is a task that can both be fun and stressful, especially for mums, but it all boils down to how you approach the task ahead and how much information you have. There are so many factors to consider from colours to furniture and fittings. Mums resort to "home designer mode" to think of creative ways to decorate their daughters room.
You might need to think like a designer in order to decorate like one. You need to find a balance between what the house needs and what you want. Here are the top 3 expert tips that you might need to decorate your new home.
1. Take Proper Measurements
You need to apply some math when decorating your new home. Take Proper measurement of the new space, you take it to the next level by sketching on a notebook (to scale). This might seem a little too technical for some, but it does help give you an idea of how space you have to work with and dimensions of new furniture if you are shopping for new stuff.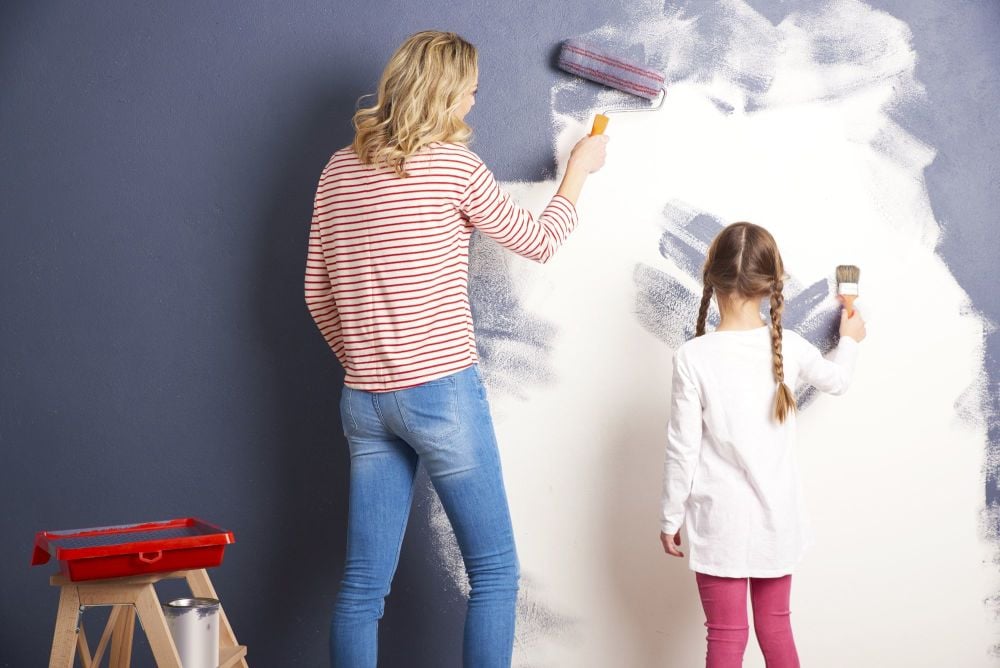 2. Choosing The Right Colours
For most mums, decorating the new home starts from picking out colours. This can set the tone for everything else that will go into decorating the space. The colour of the walls will determine what kind of furniture will fit perfectly. When choosing colours, make sure that you also consider the natural lighting of the space. Your favourite colour may not be best for that room, so you need to have several options that you can try if one will not work.
3. Pick The Right Furniture
When it comes to furniture, maximizing space is very important. You need to take into account the amount of space you have the size of the furniture you are shopping. There are several options that you can find at furniture123.co.uk that will meet all your requirements.
Space management in your child's room is important, you do not want the space to be cluttered with unnecessary things. Opting for cabin beds and mid sleeper can help you make the most of your child's room. Furniture123.co.uk offers furniture that is designed with space management in mind. This is how we maximised the space in our youngest daughters room and it works really well. She sleeps up high and plays underneath. So contrary to what some people suggest ..... size isn't always everything!
Tweet