Thumbs Up Roller Wheel Review & Giveaway
Posted on
Do you remember when you were a child and there was nothing more entertaining than rolling down a hill and ending up laughing and laughing at the bottom because you were dizzy and out of breath? Fast forward a few years and the folk from Thumbs Up have devised the Thumbs Up Roller Wheel to bring you hours of fun, whether you have a hill or not!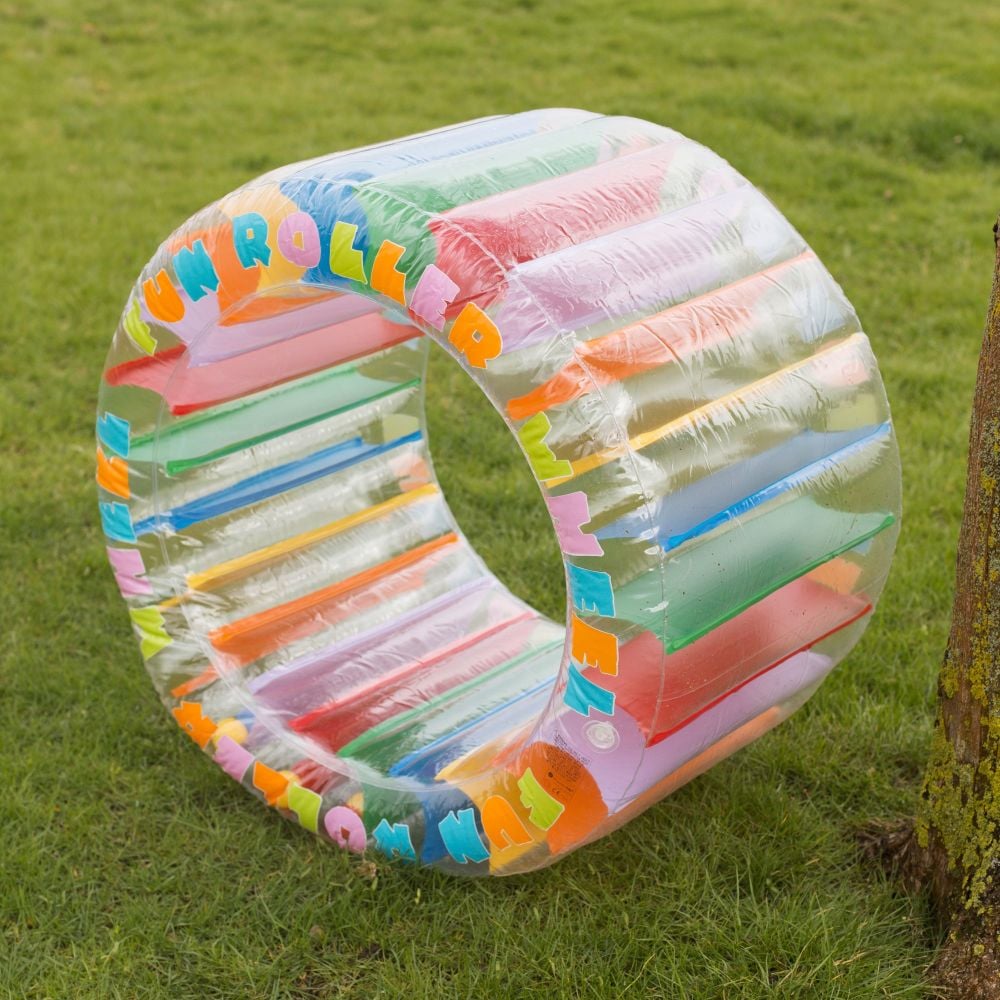 We found that the inflatable wheel comes complete with a collection of colourful balls inside that jiggle and bounce around as the wheel rotates, this interactive toy really captures kids' imaginations. What's more, because it's made from durable inflatable plastic, it's suitable for use both indoors and out - just be sure to use it on the grass if you're outside to avoid any potential punctures!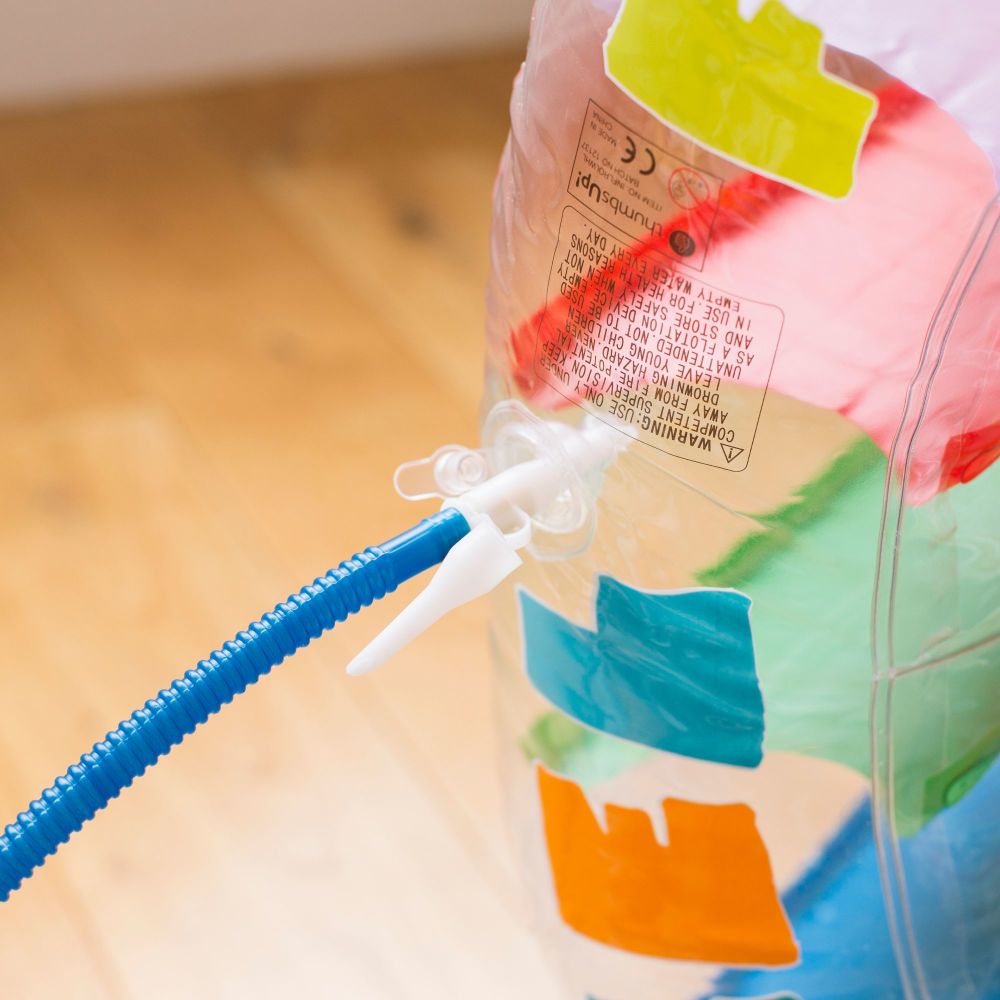 The Roller Wheel comes with a manual foot pump but to be completely honest you might be there all day with it and if, like me, you have an impatient child who can't wait to get in the wheel, you might be better off choosing an electric pump like we did! It took around 2-3 minutes to fully inflate with the electric pump so not long at all.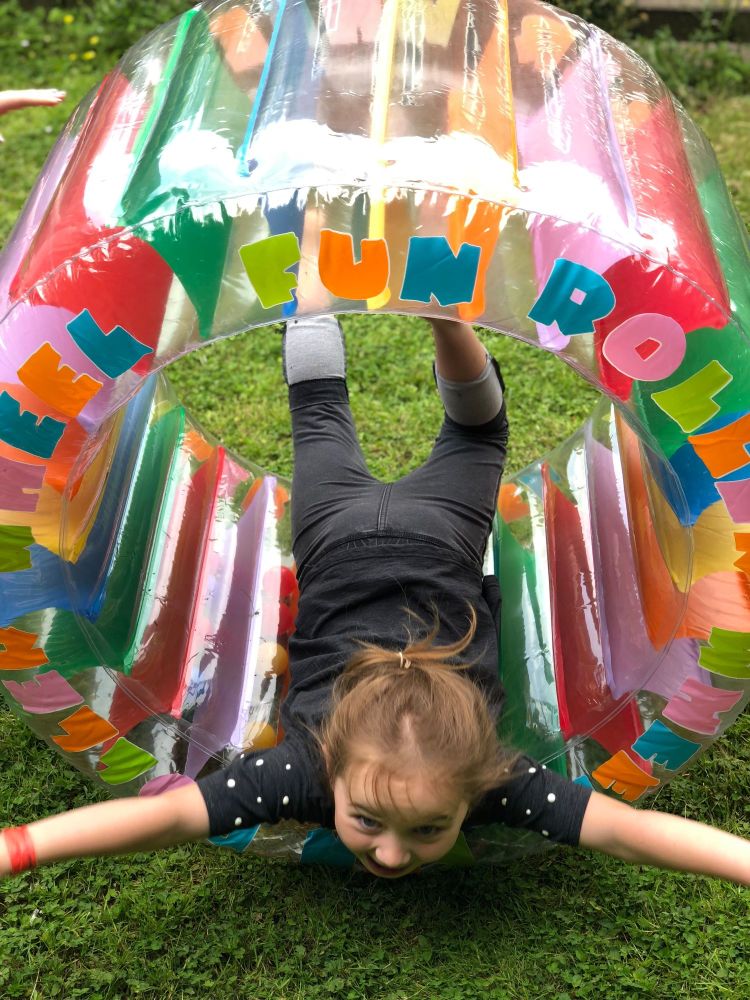 As you can see, the delight on her face at being able to get inside the roller wheel and despite taking a little while to get to grips with it (i,e falling out a few times) she played it in for over an hour. Who knew so much fun could be had with an inflatable wheel?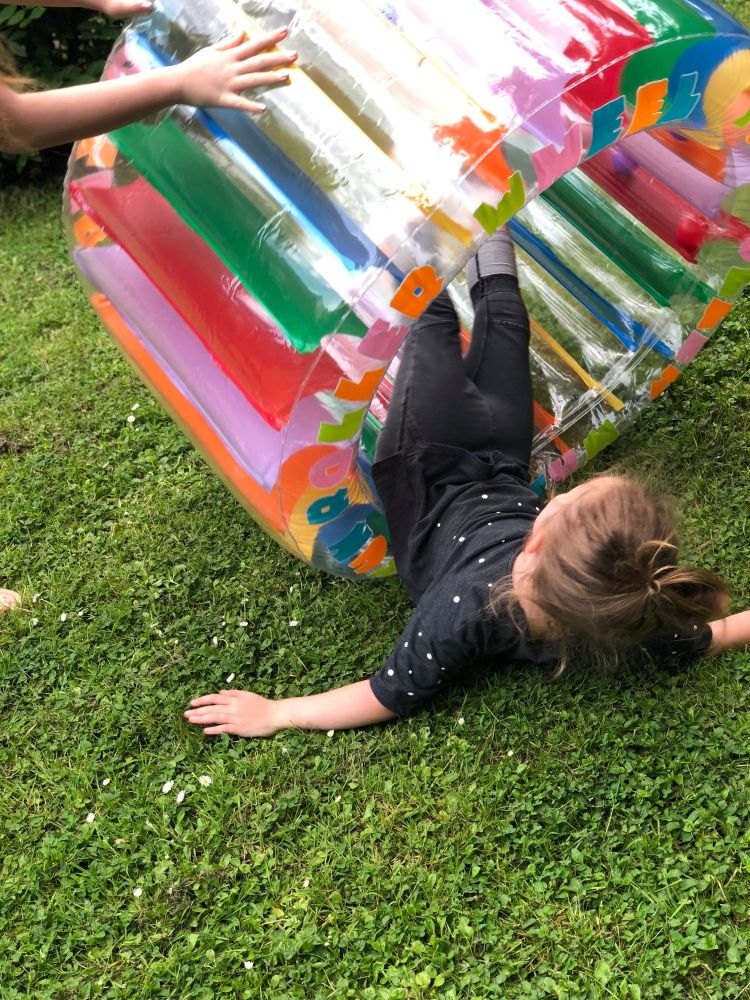 My eldest daughter was not amused that she was too big to go in the Roller Wheel (there is a weight limit of 5 stone, 7lbs) but that didn't stop her from pushing her sister around. The really big "kid" (also known as my husband) loves being outside and as the little one is a secret adrenalin junkie, the pair of them loved rolling her around in the Roller Wheel.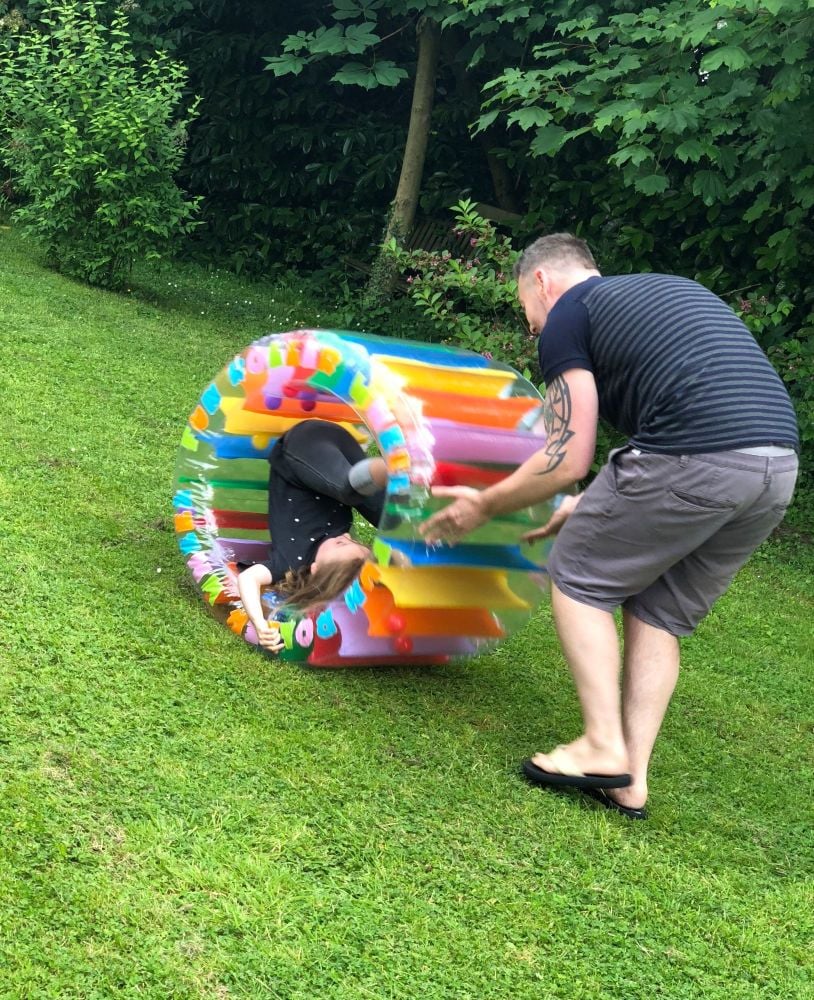 If I am being completely honest, when I first opened the box I thought it might be a bit young for the 6 year old and a bit limited as to its use but I can safely say that she thinks it is brilliant and has even put the iPad aside to go outside and play, so the Roller Wheel gets my vote.
As well as being brilliant fun, the Roller Wheel also helps children sharpen skills like coordination, cooperative play, physical strength, visual and auditory stimulation and more. If you think your little one would love a Thumbs Up Roller Wheel, we are delighted to be able to give you the chance to win one! All you need to do is enter below.
Thumbs Up Roller Wheel Giveaway
The Thumbs Up Roller Wheel Costs £30 from Amazon
Terms & Conditions
The Prize: Thumbs Up Roller Wheel
The winners will be chosen at random by the random winner generator on Gleam and notified within 7 working days by email
There is no monetary equivalent.
Little Lilypad Co take no /responsibility for loss or damage in the despatch of prizes
If the prize is unclaimed within 7 days we reserve the right to redraw the winner.
End Date 08/07/2018