Whats That Smell!
Posted on
My husband insists he is going to have the words "What's That Smell" engraved on my headstone. I very often walk into a room and say those infamous words, so when we were given an opportunity to review the new game "What's That Smell?" from WowWee, we jumped at the chance.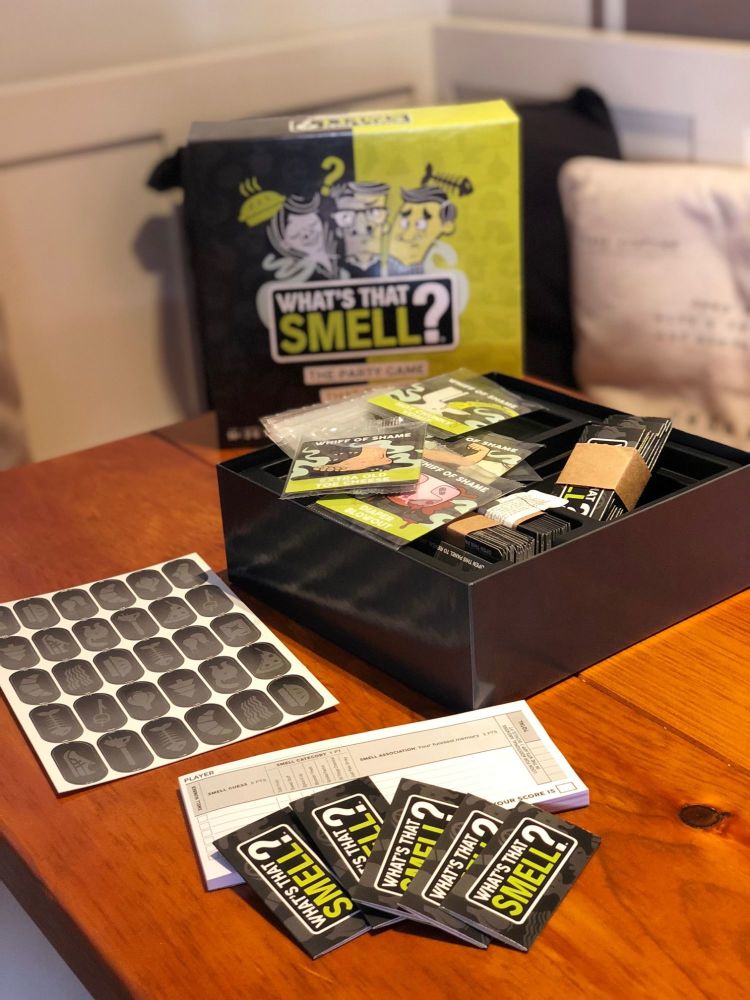 If you have teenagers you have probably already been through the food challenges they love to do and sometimes the worse the better, so we thought that this was an ideal game for a teenagers sleepover, because taking a sniff can make you a winner!
The game includes:
48 mystery whiff cards

4 STANK cards & scent-barrier bags

6 cardholders

a sheet of whiff strips

scorepad

Instructions for 2-6 players ages 14+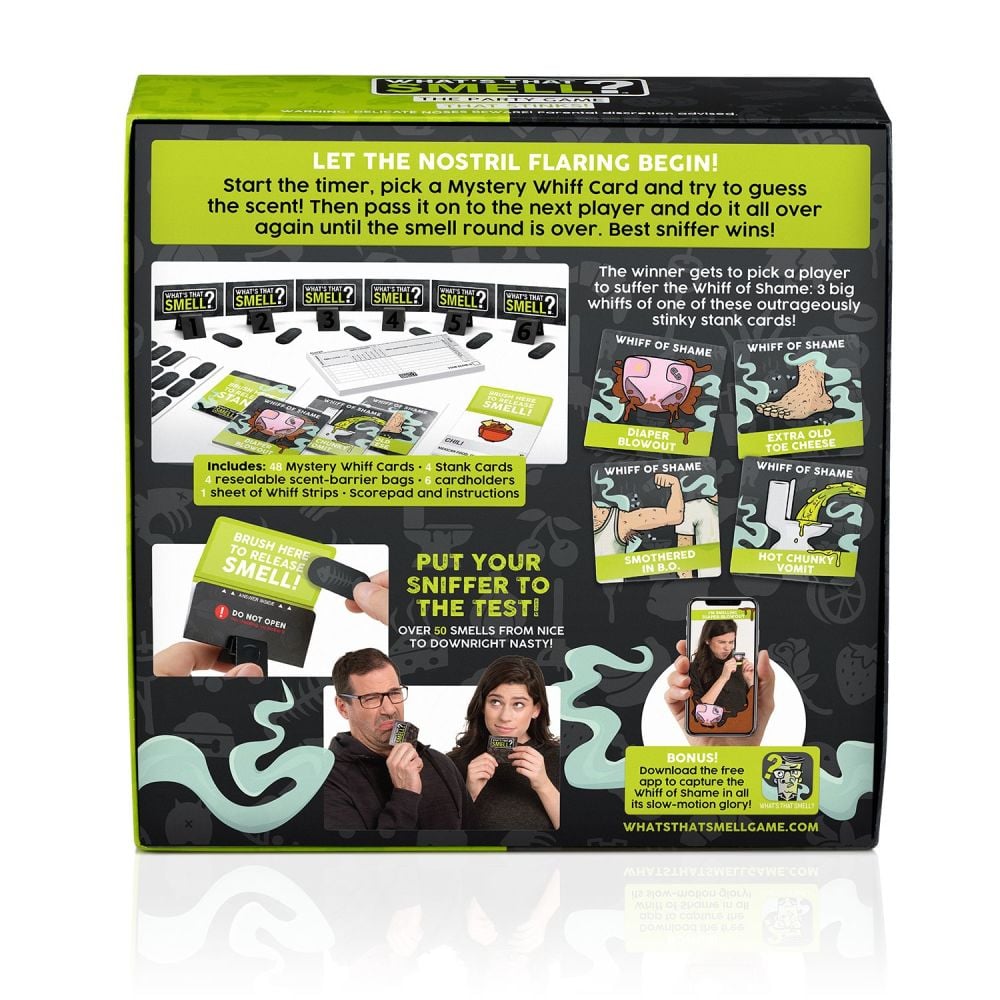 The best games are always the most simple ones and thankfully the format of this game is really simple. Every player has a card, the timer starts and you scratch and sniff using your whiff strip then write down the answer on your score pad. You get awarded extra points for guessing which category the scent is from and for sharing your funniest memory with it.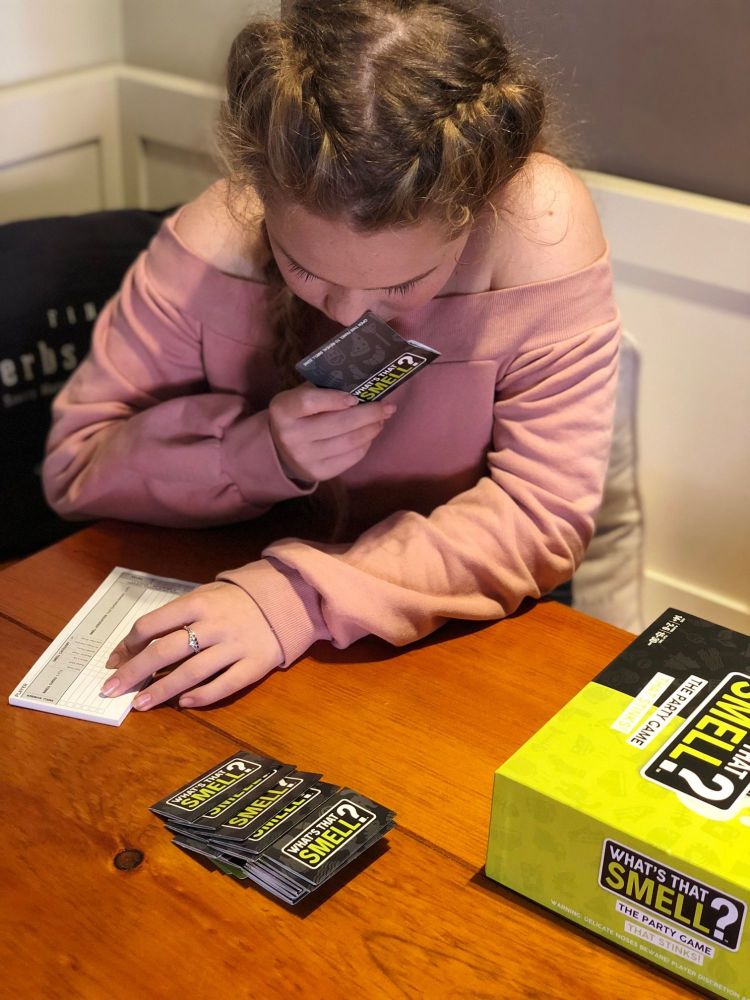 Some of the smells are sweet but there are also smells that are downright awful. I am not afraid to admit some definitely hit my gag reflex! The winner of each round is crowned the Nose-It-All and gets to nominate someone to suffer the Whiff of Shame – 3 big sniffs of one the disgusting Stank Cards! ( I wouldn't recommend eating before doing this!!)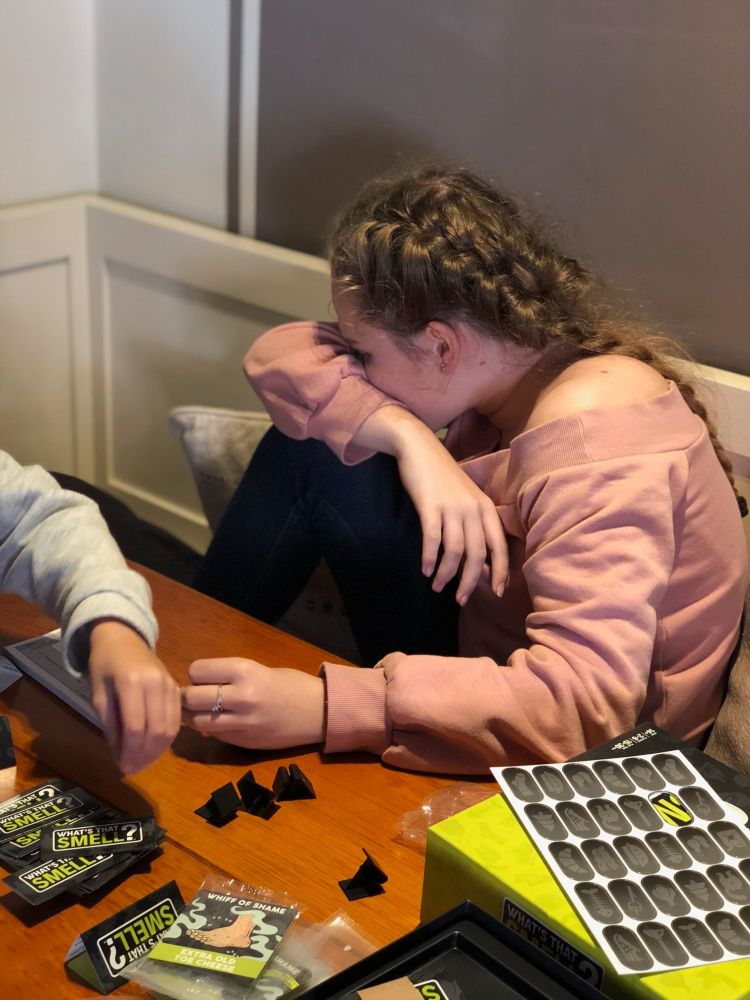 This game can be played with or without the app. We didn't use it but think it could add another dimension to the game and you can use the app to track the number of players and sniffing time, earn extra bonus points by comparing guesses with other people who played the game, and record the priceless Whiff Of Shame.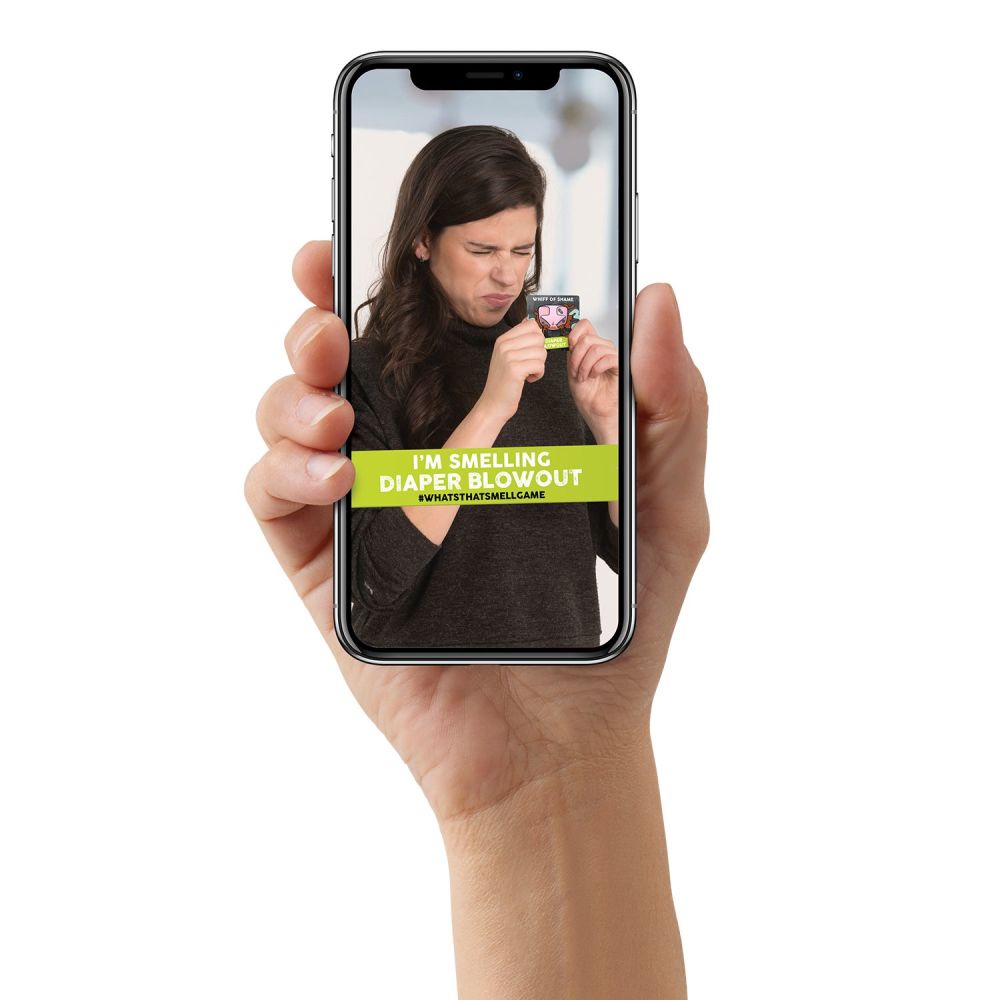 We played this with the teenagers but can imagine an evening with friends, fuelled by a few cheeky drinks and this could be a hilarious game for adults too!
What's That Smell? game is not for the feint hearted but it is horrific and hilarious in equal measures and we hope that WowWee will add extension packs with new ranges of smells in the future.
It would be a perfect gift this Christmas and we are delighted to be able to give our readers the chance to win the What's That Smell? Game which retails for £24.99 with Amazon, Smyths and Argos.
This giveaway is open to all UK residents only, and you must be over 18 years of age to enter.

ONE winner will be chosen via Gleam and announced on this page.

The winner will be contacted by e-mail within 7 days of competition ends. If they do not respond within 28 days another winner may be chosen.

Your details will be passed to Wire PR, but will not be passed onto any third parties by Little Lilypad Co.

The prize will be sent directly to the winner from Wire PR.

Any damage to the prize is not Little Lilypad Co's responsibility.

The company reserves the right to substitute the prize for one of a similar type/value if the prize above is not available.

Entries using any software or automated process to make bulk entries will be disqualified.

End date 25/11/2018