5 Things to do with a pumpkin... other than carve it
Posted on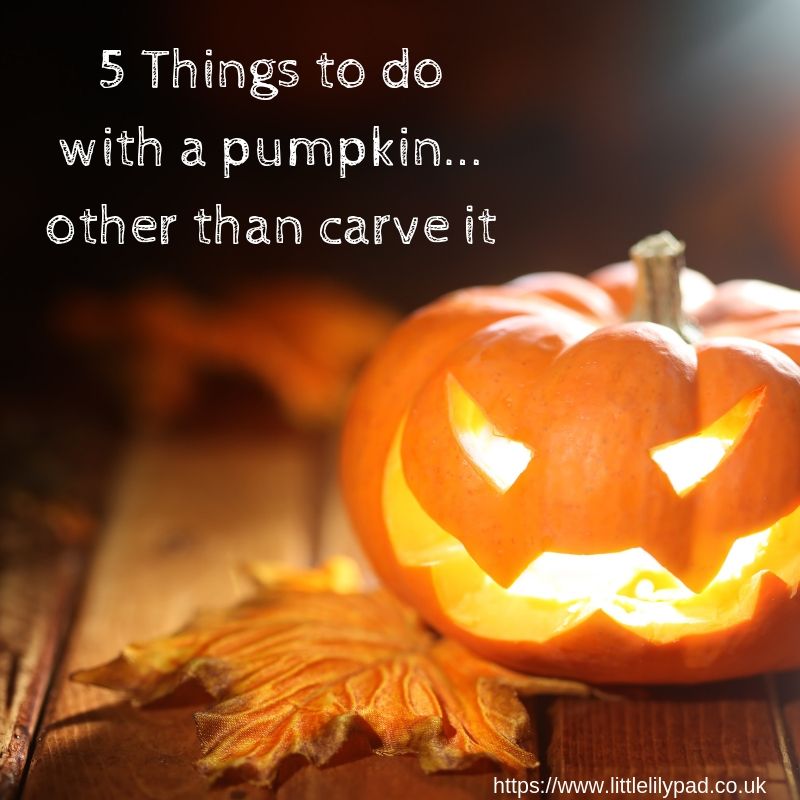 Woohoo, Halloween season is upon us and it is one of my most favourite parts of the year. Everyone is starting to feel festive, evenings are drawing in, cloves and cinnamon fill the air, and the kettle is on for cocoa constantly. Blankets are back out, we're not baking in 30-degree heat, and we've finally getting a good run of evening TV. Ah, autumn, come at us.
Nothing gives off Halloweeny October vibes quite like the pumpkin. Once you see them hit the supermarket shelves, you know it's time to light some candles and get ready for the cosiest season of the year. But while we all know we can carve a pumpkin – good luck to all the mums crafting Fortnite logos this year – what else can we do with this beloved autumnal fruit, if we're feeling super seasonal. Let's see how we can make more use (and most value) of our pumpkins.
1. Make pumpkin muffins
Of course! We may not be able to master a Pumpkin Spice Latte from fresh at home, but we can make one heck of a stash of freshly prepped pumpkin muffins. We were challenged recently by Aldi to show that you can actually get your children eating healthy food with vegetables that you would never expect them to eat.
I have to be honest, I have never eaten pumpkin myself (hangs my head in shame) but love the idea and the recipe behind the pumpkin muffin so we decided to give them a go. The girls loved making them and they are genuinely my new favourite treat!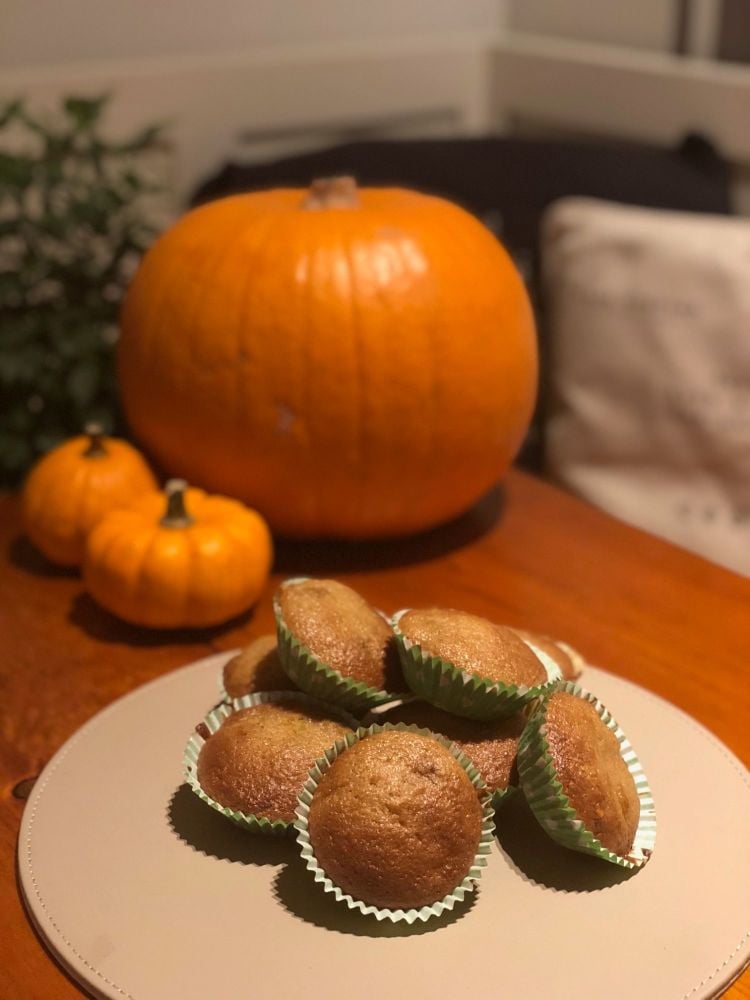 I was amazed at how much flesh is in a pumpkin so there is lots to go round and if you've any left over, pumpkin fries are a delish alternative to accompany your burgers.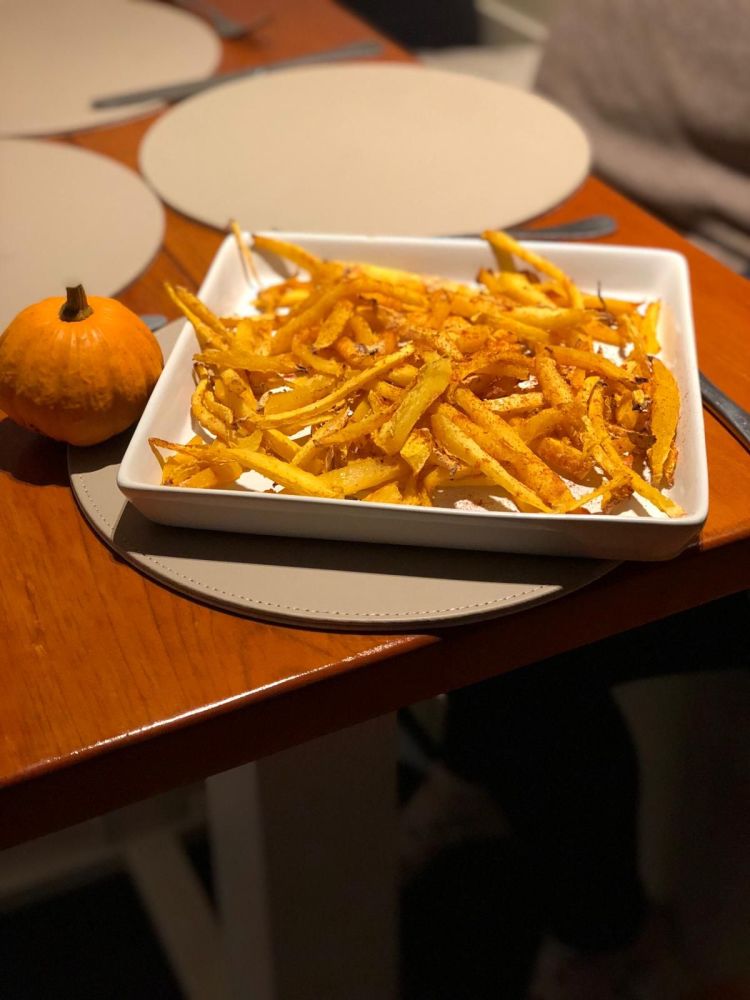 2. Decorate the home
Pumpkins come in a whole host of shapes and sizes, and you can even get some stunning variations in colour and shade too. Arrange a date when you can go out and hand select your pumpkins on a farm. Just as you would at Christmas time with various decorations, adorn your home with your selection to really create a homely ambience in your house. Don't forget to add a bunch of October flowers, too. Deep reds, browns and oranges will look divine.
3. Use as an Insta-worthy photo prop
Seeing as you've gone to all that effort to decorate the home, go fully family-blogger and turn it into the ultimate Insta photo opp. Whatever you do over the coming week, make sure you snap your youngsters in an amongst your glorious display of pumpkins. Whether they're crafting, cooking up the pumpkin soup, watching tele, or frankly just sitting there to get the perfect pic for your blog, snap it. You know the score. Use the Portrait setting on your iPhone to capture a picture worthy of the family album.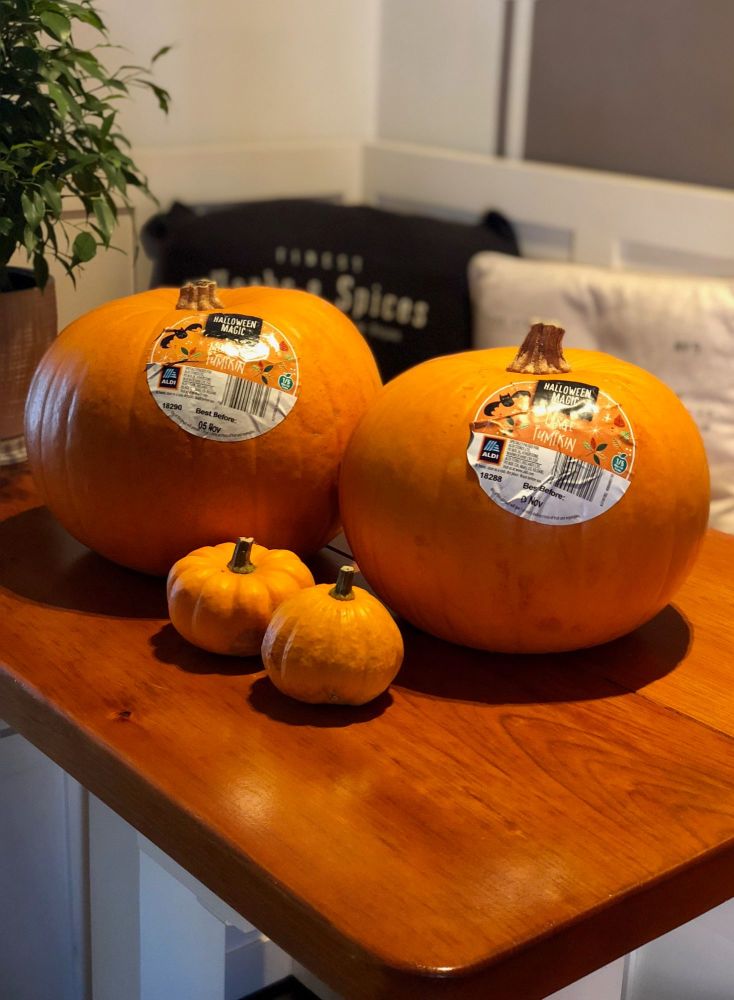 4. Make art with pumpkin seeds
Is half term. Must craft. It's the law of the parenting blogs. And once you've carved out a pumpkin, you may as well make use of all the sticky seeds you'll have lying around. There's really no hard and fast rule on how to make art with pumpkin seeds. Let your child paint them, colour them with felt tips, stick them into patterns on A3 paper, craft them into a scary sculpture. Sometimes free creative play is the best kind of play. Leave the rules at school.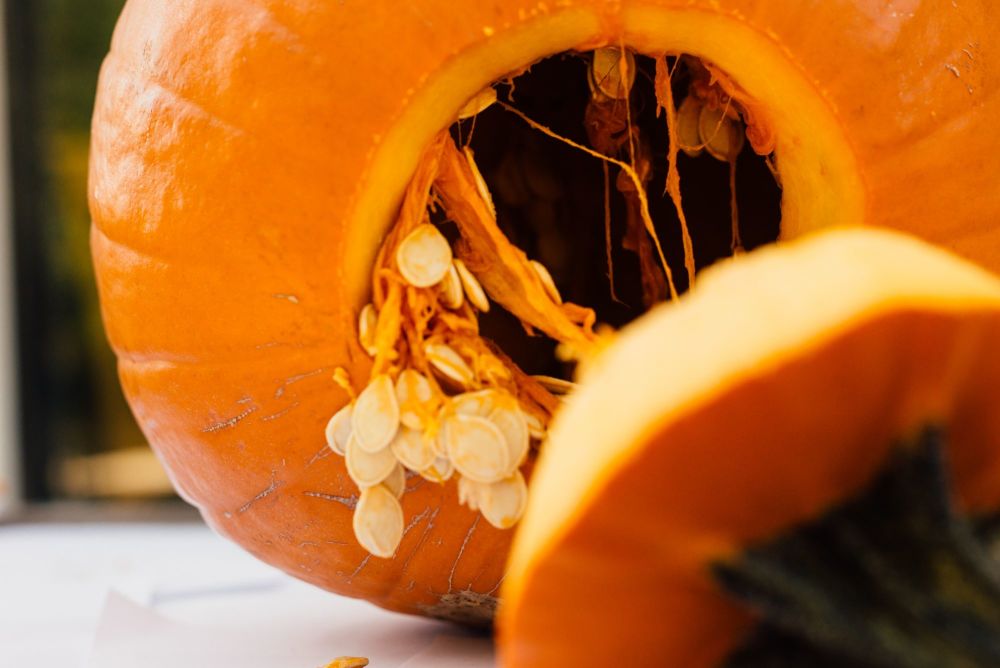 5. Paint your pumpkin pretty
If the thought of scooping out a pumpkin makes your stomach turn, it doesn't have to mean you and your youngsters miss out on the Halloween fun. Paint pretty patterns or pretty scary pictures onto your pumpkin using poster paints, acrylics, or even chalk-based markers. If you're feeling super fancy, you could even design one or two to enhance that Instagram area in your home. Children's name pumpkin? Family pumpkin? Blog name pumpkin? Blog logo pumpkin? Oh, the options are endless and oh-so brilliant. Enjoy!
How do you plan to celebrate with pumpkins this Halloween? Let me know or do link me to your pumpkin picture blog posts. Mwahahahahaaaa!