Top tips to live a more sustainable life in 2021
Posted on
2020 was quite a year, especially since most of us were stuck at home for a large part of it. But, being stuck at home opens your eyes- we don't know about you, but it's made us want to work on ways to live a more sustainable life. Living and maintaining an eco-friendly lifestyles takes effort, but not that much. The more you learn about the issues that affect our beautiful planet, the more determined you will be to make sustainable choices on a daily. That doesn't mean you have to change your lifestyle completely, but every little change counts.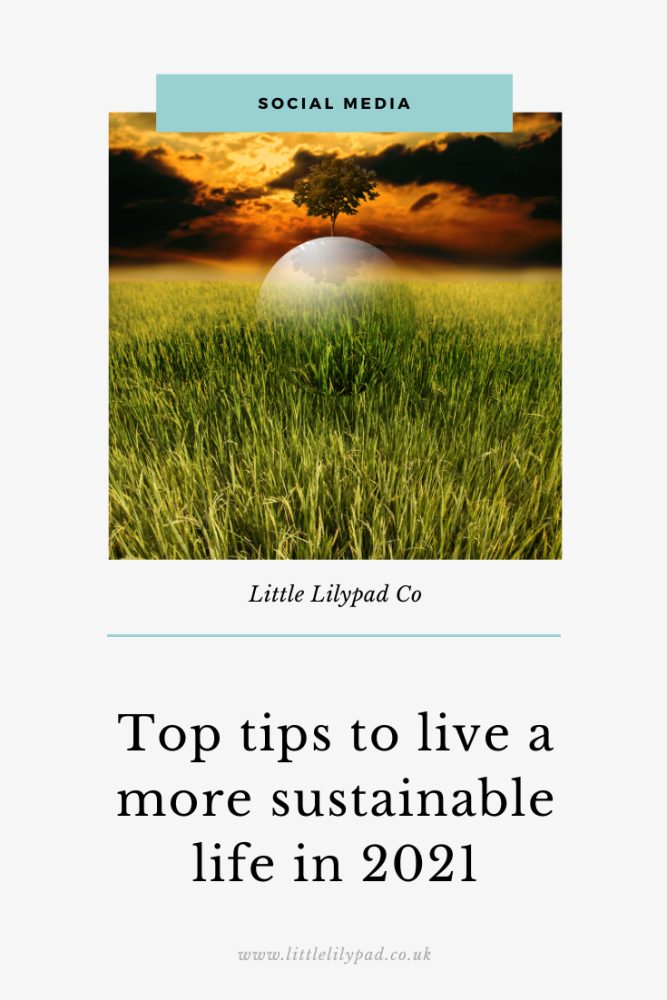 Here are 3 ways to live a more sustainable life in 2021.
Use a different mode of transportation
You create about 4.6 metric tons of carbon dioxide when you drive to and from work, which ends up releasing into the atmosphere each year- leading to the greenhouse effect, causing global warming. Do your part by making use of public transport, scheduling a carpool with your friends or co-workers, you can even walk or ride a bike if you're in close distance to your work place. This isn't just healthy for the environment, it's healthy for you as well.
Shop locally and eat seasonally for your groceries
Shop from your local farmers' market to get fresh food items that were grown naturally without adding waste or carbon emissions to the environment. You'll be eating healthier and supporting the community. Eat fruits and vegetables that are seasonal, as you'll be eating the farm-to-table lifestyle which means you'll be buying foods that were harvested recently by the local farmers. Not only will the foods be tastier, but you'll be helping the environment as well.
Make use of eco-friendly products around your home
Most of the products that we use at home to clean the house, wash our clothes, or do the dishes contain chemicals that are harmful to the environment. Especially chemicals like detergents, foaming agents, and preservatives. Instead, switch to products that make use of sustainably grown ingredients rather than ingredients that are synthetic so that they don't harm the planets eco-system. These eco-friendly products are also beneficial to people that have weak immune systems and health conditions as they pose less health risks. After starting to work alongside SaveMoneyCutCarbon last year, we have been making small steps in our sustainable swaps journey and being a member of their Home Club means we get regular updates on the positive impact we can all make.
Right then, I am off to use my EcoCoconut Scourer and Ocean Saver cleaning products to get this house clean!