Life Skills That Save Money
Posted on
We all know the saying that the best things in life are free and this is true but unfortunately money is necessary to survive comfortably in today's society. You need money to pay your bills and to provide food, clothing and shelter for your family. You need money to pay for your children's education and to put aside for your retirement. In addition to meeting your present day obligations you need to develop life skills that will help you save money for the future. By saving money you protect yourself against life's unexpected upsets while enhancing your quality of life both now and later on.
1. Learn to manage your money
The most important life skill you need to learn regarding your money is how to manage it - how to earn it, how to spend it, how to invest it and how to save it - for both present and future financial stability. Children can develop good money management skills early on by managing an allowance, using a portion of the money for personal expenses and a portion for building up a savings account.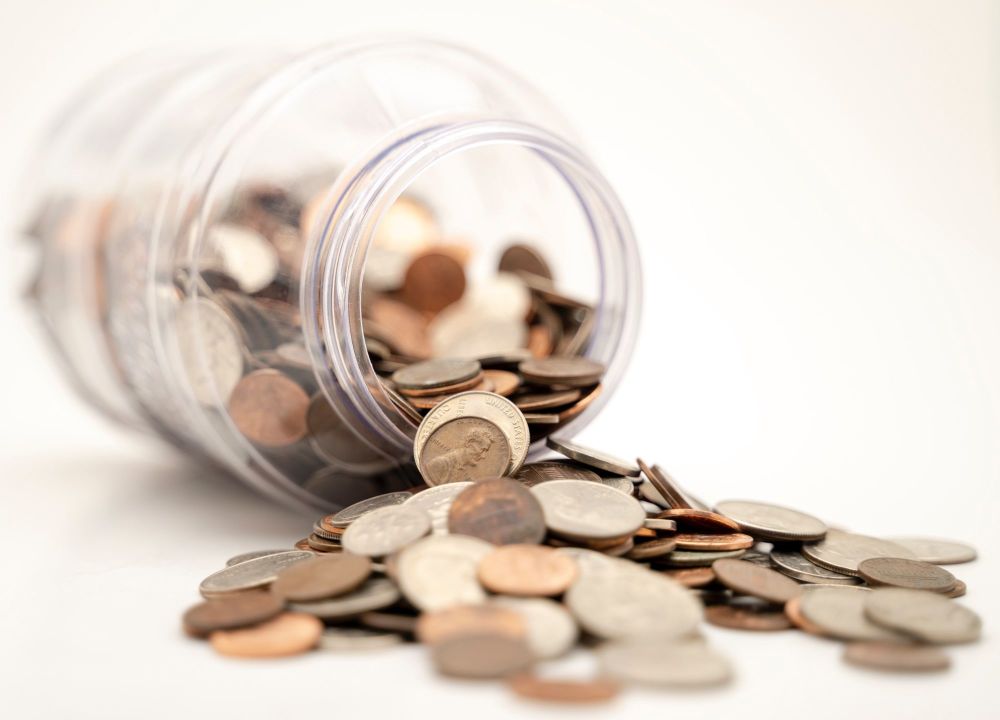 2. Respect your money
Another essential life skill for saving money is developing a respect for your money. Respecting money is not the same as lusting after it. Respecting your money is appreciating the hard work it takes to earn that money and the value it has in allowing you to provide for your family. Never take your money for granted, thinking the well will never run dry. As evidenced by the many years of downsizing, layoffs and high unemployment rates, money, especially earned income from a job, should never be taken for granted.
3. Live within your means
Learn to live within your means. Failing to meet your bills, getting behind on your rent or mortgage and accumulating debt are quick ways to financial ruin, leading to possible eviction, even bankruptcy. Buy a home or assume a rent that you can comfortably afford based on your present income. When purchasing or renting a motor vehicle, make sure you can make the monthly payments. Buy what you need, avoid unnecessary spending and don't take on what you can't afford.
4. Work with a budget
Drawing up a budget worksheet can get you on the right track for managing your money. Keep an itemised account of all money that comes in and all money that goes out, what bills need to be paid each month, every six months and annually. Include present and projected expenses and income. Include everything from the mortgage and car payments to the smaller items such as kids' school lunches. Obviously, to save money at the end of each month or year you have to bring in more income than you pay out. With a budget you can more easily determine where you may be overspending and where you need to cut back to save some money.
5. Stretch your money
To borrow an old cliché, get the most bang for your buck. Whenever possible, buy items on sale and off-season to get the lower prices. If you have a large family, join a food warehouse club and buy groceries in bulk. Always use in-store and online vouchers. Compare prices and always go with the best deal. Avoid impulse buying even when items are on sale, especially if you don't need them and most importantly if you can't afford them.
6. Don't waste your money
Avoid credit card use and abuse. Limit yourself to one credit card only and pay off your bill each month. When possible, pay for purchases with cash or check to avoid late fees, interest and finance charges - those ugly expenses that quickly eat up your hard-earned money. Do whatever you can to protect your pension fund, insurance plans. Avoid premature withdrawals and the exorbitant penalties attached to them. Avoid high-interest loans that can consume a huge portion of your income over a lifetime.
7. Put your money to work
Take advantage of company pension plans and other incentive plans where your employer contributes, often matching you dollar for dollar. Talk to your local banking institution about ISAs and other long-term options. Consider investing some of your money. Do some research and seek the advice of a reputable financial planner. As no investment is a guaranteed immediate or long-term success, invest cautiously and stay far away from schemes that are too good to be true.
Money should not become the be-all and end-all of a person's life but it does need to be recognised for what it is - a basic necessity if you want to adequately provide for yourself and your family. Developing the life skills to manage and save your money can enhance the quality of your life now and minimize the potential for financial difficulties down the road.
Oh and as a final note, as we are now on the approach to Christmas ..... don't overspend. It is too easy to buy for the sake of it. Buy what is necessary, don't buy for everyone out of obligation. You will be surprised how many people hate the waste of it all and will be grateful not to have to do the same in return!
Tweet