Energy-saving ideas for your home
Posted on
With the cost of living crisis on everyones mind, saving money on energy bills is a hot topic of conversation right now. But aside from doing some of the obvious things like switching lights off or changing the light bulbs. I wanted to share with you some energy-saving ideas for your home.
Download the SaveMoneyCutCarbon app
I have worked with SaveMoneyCutCarbon for some time and was therefore really excited to hear that they have launched their own FREE app! The new SaveMoneyCutCarbon Home app is the place to learn, shop and save. In one app there is help for you be more sustainable by reducing energy, water, plastic & carbon all while saving money.
It is really interesting that the app helps you to get to know the impact of your household consumption of water, energy, carbon and plastic and has a handy swap shop to understand the ecofriendly swaps you can easily make.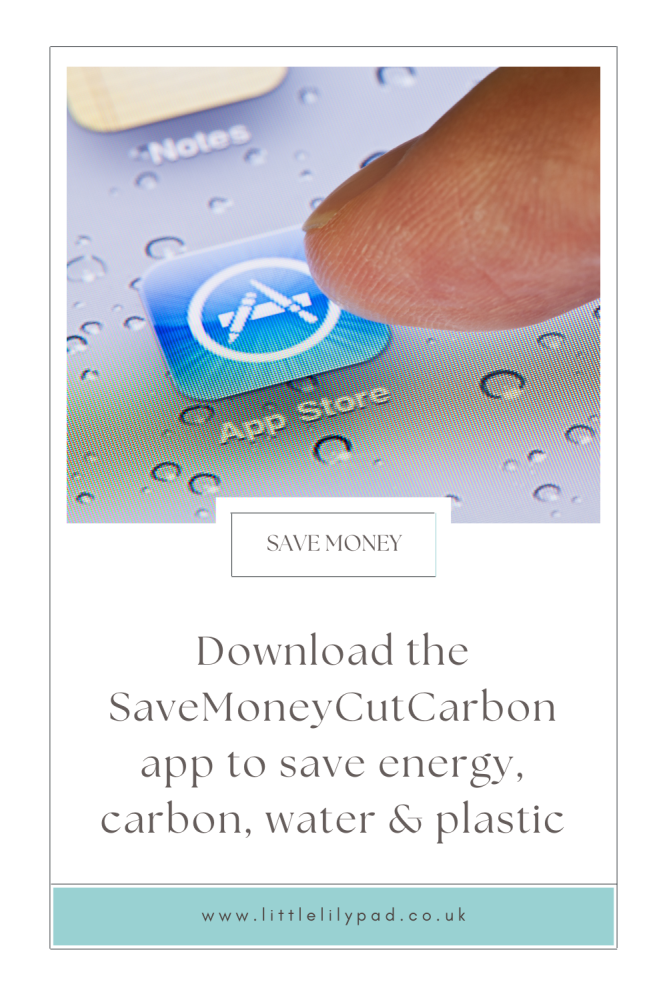 Make the most of the night rates
It sounds crazy, but many energy companies and tariffs will offer cheaper rates for using energy at night. You might think, what's the point if you are asleep? But actually, there are things that you can do. For example, you can set your laundry to come on in the early hours of the morning. A full load will be ready for you when you wake up, and it cost you less than it would during the day. You could also do this with the dishwasher as well. Two appliances you still want to use, but an energy-saving way of using them. (This is only applicable if you have Economy 7 or similar).
It is also important for you to understand your bill and the tariff that you are on. Understanding your bill and costs will help you to make informed decisions about the changes in the cost of living.
Forget standby, switch things off
Some people think that putting something in standby mode is the best thing to do, but it actually doesn't help when it comes to energy-saving and uses up energy, even just a little bit. So make sure you switch things off fully and even at the wall to ensure there is no residual energy being used.
Don't fill the kettle up
Every time we switch that kettle on to make a cup of tea or coffee, most people fill the kettle up. But this means you are using more energy to heat the full kettle of water when you likely only use one or two cups full. So a great idea is to only fill the kettle with the water that you need. You will use much less energy and make a big saving over the course of a year.
Turn the temperature down
When you do your washing, switch the temperature down. You can still get great results when it comes to cleaning your clothes when switching the temperature to as low as twenty degrees.
Keep the curtains closed
No matter what time of the year it is, keeping the curtain closed retains residual heat during the winter and keeps your home cool in the summer. This means you are less likely to use more energy on heating or trying to cool down your home during the summer months.
Hopefully, these tips will help you to save some energy in your home.
(feel free to pin this for later)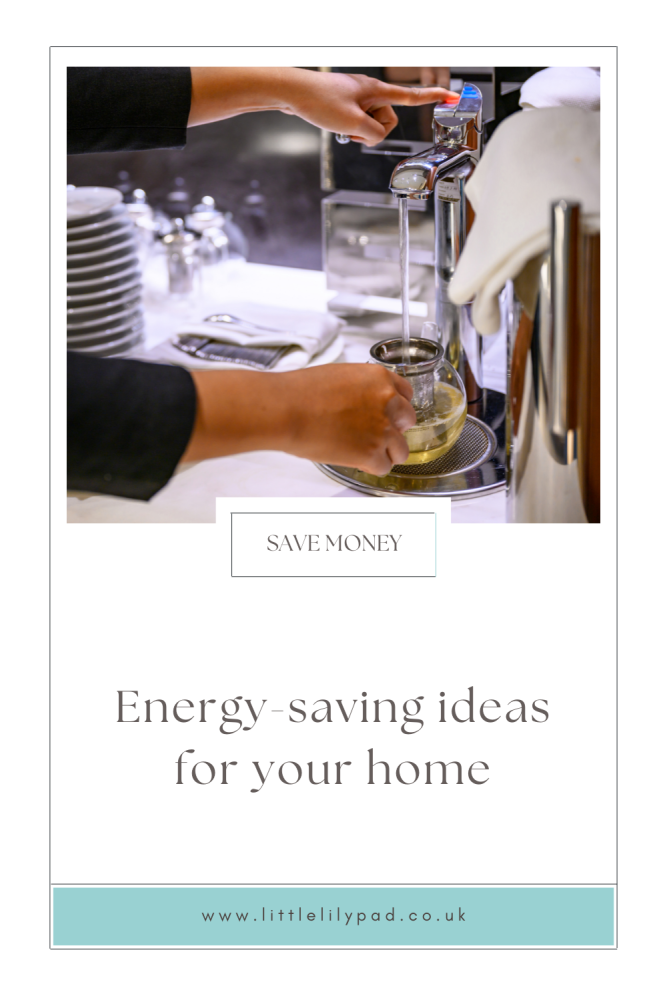 Tweet