5 amazing ways to boost positivity!
Posted on
Often when we have a bad day at work or office, we struggle to find a boost of positivity and continue to work efficiently throughout the rest of the day. People also don't understand the importance of having a positive mind.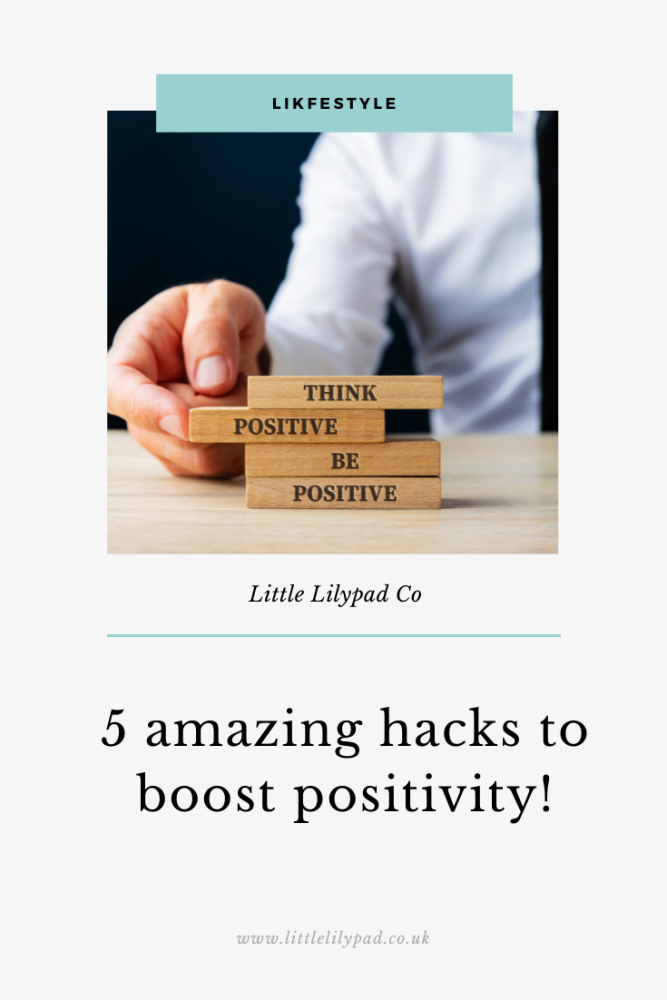 If you are struggling to find a daily boost of positivity, this article helps you to find a couple of amazing hacks to get that easily.
It's necessary to remind yourself each day what you are thankful for.
Nothing is better than the reasons you love your life when you feel a little down after a rather frustrating or sad day.
Whether it's something you got to learn at work, or spending more time with your family, or anything else that you thought was amazing about the day. It would give you an instant boost of positivity and make you smile for sure.
Some sunshine will always make you feel better
If you spend most of your time inside the house, you will feel suffocated and negativity can take over your head. You can also feel tired by looking at the same surroundings.
So make sure that once every day, you step out of the house and get some sunshine or fresh air to get rid of the negative thoughts in your head. It can be a daily boost of your positivity so you can feel happy no matter how your day goes.
Working out makes it easier to focus on good things.
You might not believe this, but working out once a day can truly give you a quick boost of positivity and nice distraction.
The rush of adrenaline that you get when you work out not only makes you feel happier, but it also is extremely healthy for you. It keeps you away from all the negative thoughts and enables you to feel positive despite the hard things you go through.
Take breaks whenever you need them without hesitating.
Most of us feel extremely guilty about taking breaks even once throughout the day and just rest for a while. Working non-stop makes it easier for you to feel overwhelmed and more negative.
It's okay to take frequent breaks - short breaks every few hours allow you to be distracted for a few minutes and do something else that you love. It also gives you a boost of positivity and energy to continue your work much more efficiently.
Once every day, do something that makes you smile.
With a boost of positivity, you learn to look forward to every day that comesand feel excited about everything you get to do. And the best way to achieve that is to do something you love.
Whether it's listening to music, playing with your pet, or anything else that you know makes you smile wide. Make sure to find those couple of free minutes every day to do those things that you look forward to the most. So do that once a day to find a quick boost of positivity every day you wake up.
Conclusion
You might struggle to find that daily boost of positivity but you definitely know that it's important to make it through hard days and smile a little.
We have talked here about some amazing quick ways to get a boost of positivity no matter the kind of day you have had or where you are!