Win a "Once Upon a Bedtime" Love Boo Gift Set
Posted on
Tweet
We love Love Boo and hope you do too.
(I am a poet and I didn't know it).
We are therefore delighted to have a fantastic giveaway for you to win the brand new Once Upon a Bedtime Gift Set (RRP 21.99), just in time for Christmas.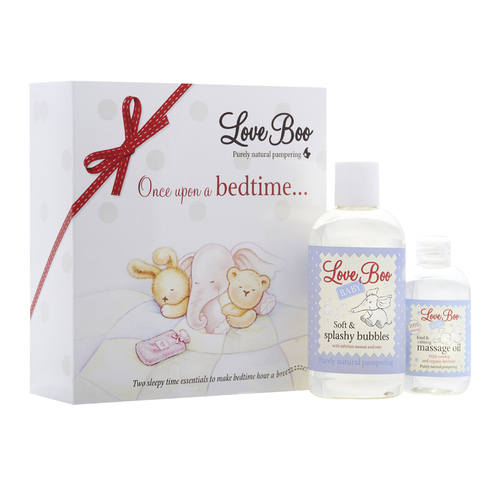 Once Upon A Bedtime gift set contains:
Soft & Splashy Bubbles, 250ml
Kind & Calming Massage Oil, 100ml
Which makes it perfect for baby showers, new babies (and Mum's). It is not only beautifully presented, it smells divine too.
To be in with a chance to win, just enter below:
Listed on PrizeFinder.com