Changing a room with Vertbaudet : Bedroom review
Posted on
When I was pregnant with the little one, I didn't 'want to find out whether it was a boy or girl, so plumped for a very classic cream look for her bedroom. Now 3 years later, the sides are off the cot and her favourite colour is pink. Cream is just not cutting it any longer.
So with a little help from Vertbaudet, we added a little bit of pink magic and sparkle to this neutral space ......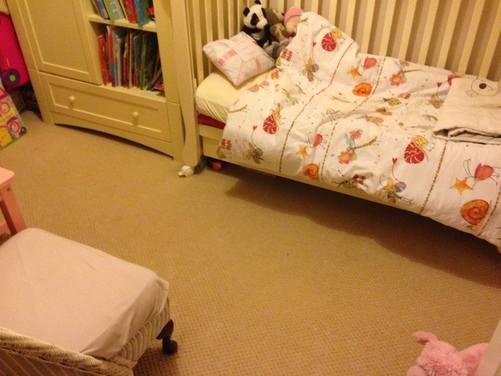 First we added a pink heart rug. As the youngest member of the family, she has the smallest room so at 100 x 133cm it fills a large proportion of the floor (which saves me getting a new pink carpet) and it is so soft, the little one keeps flexing her toes over it!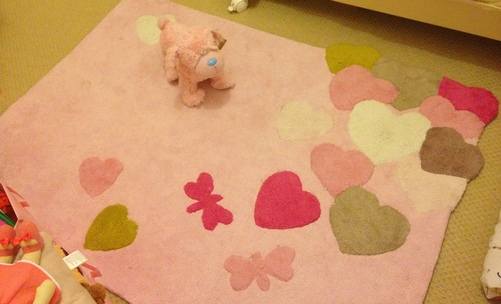 We then chose a gorgeous butterfly hanging lampshade which casts a beautiful soft pink glow across her bedroom. A couple of people have aked me if there should be a frosted base on the bottom of the lampshade but there isn't and I prefer it that way (and it would be just somewhere that dust can gather). At 25 cm with a base diameter of 50 cm, it is almost oversized but with the cut-out butterfly motifs let the light through, it lights the bedroom softly and warmly. (It is also available in white, if you really don't fancy pink).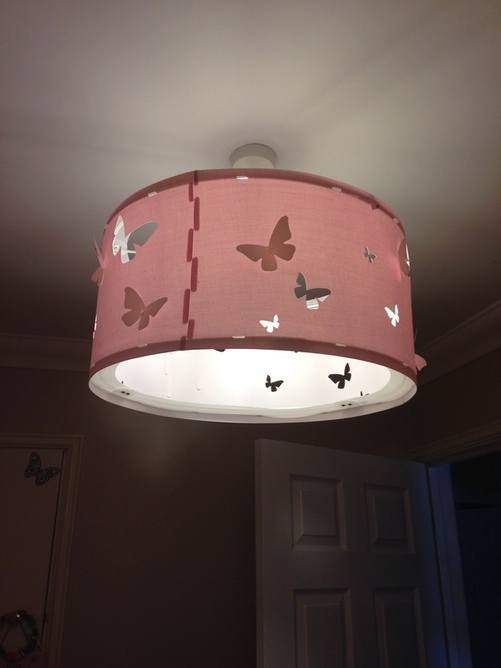 So with the addition of some new bedding, the room definitely begins to feel a like more like a girls room, rather than a nursery. I know it seems sterotypical to choose pink but this was her colour of choice and it just goes to show that with a few key items, you really can change the look of a room.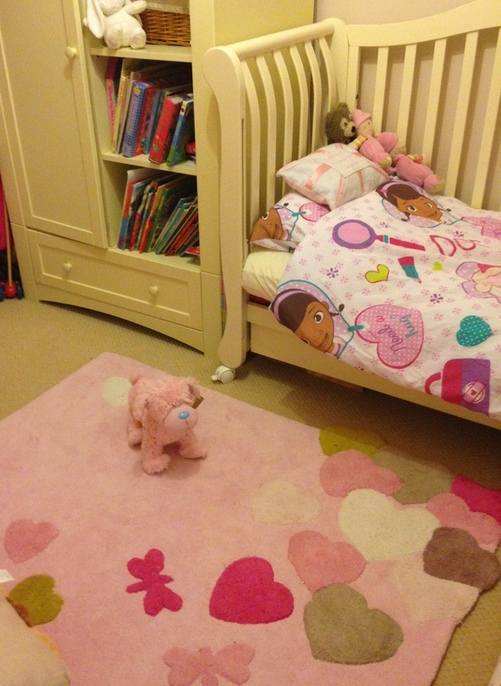 As a huge fan of Vertbaudet, I had purchased some butterflies from their website a little while ago and so we added these to the walls to create a bedroom that she can now "flutterbye" the hours in.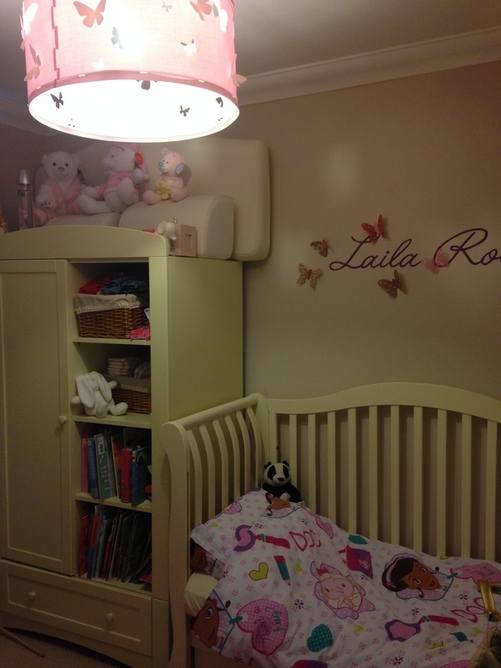 So what do you think? Would you add anuthing more? I just have my eye on this beautiful butterfly mirror!
Disclaimer : We were given the rug and lampshade as part of this review but as a regular customer of Vertbaudet, I would highly recommend their clothes and homewares for children.