Tesalate : Sand Free Beach Towel Review
Posted on
Beach towels take up valuable packing space in your holiday cases, so I was thrilled when Tesalate asked us to do a review for their beach towels. We have seen many of these "compact, sand free" towels advertised online and were delighted at the opportunity to try one for ourselves!
Tesalate started with humble beginnings when two friends---Volkan Ozbek and Jacky Lam went on a beach outing in Sydney a few years ago. Carrying a sand-laden beach towel at the end of the day inspired them to make a beach towel that not only functioned better but looked terrific, too. Having sand "everywhere" actually puts me off from going to the beach so the thought of having a towel that repells it, was already a plus point for me.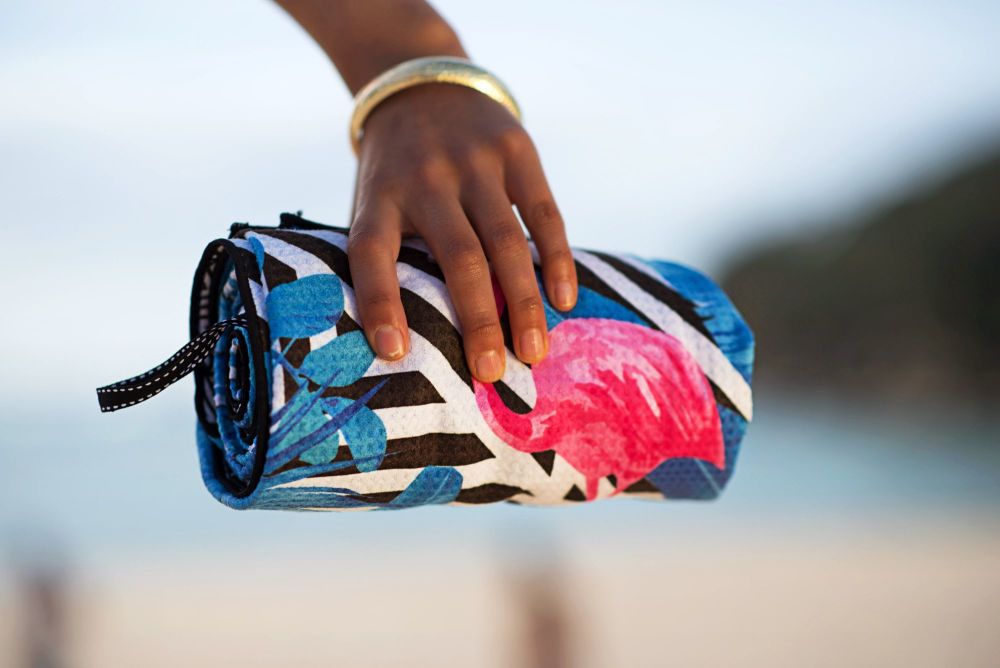 What are my choices?
There are countless striking designs to choose from on their website, however we chose the "Is This Love" design. Each towel is double sided and the reverse side always has Tesalate's signature black & white triangle pattern, so you get two looks for the price of one (winning so far)
The sales blurb said "Tesalate beach towels are ultra compact, super absorbent, dry rapidly and are insatiably vibrant. Sand doesn't stick to them, even when wet. All our towels are made from our exclusive AbsorbLite fabric and are full beach towel sized"
This seemed the perfect solution for my teenager daughter who was going away with school for 4 days with only cabin luggage allowance (!!). Or a mom who insists on filling the cases with everything except the kitchen sink (according to my husband).
Where can I buy one?
The towels retail at £49 and can be purchased directly from their website. All orders have free shipping, which is amazing really considering the towels are coming from Austrailia and you get fully tracking updates of their journey. £49 may be considered expensive for a towel that you use once a year on your summer holiday but the Tesalate towel is so much more!
They advertise the key features as:
Sand free. Leave the beach at the beach.
Full sized beach towel: 160cm x 80cm / 63 x 31 inches.
Ultra absorbent; over 1 litre of water.
Rapid-drying. Half the time of a regular beach towel.
Compact when rolled. Fits in your bag.
But we see the extra benefits of using it such as a yoga mat or for all year round school swimming events .... although the sand free element won't get as much use in these locations I suspect.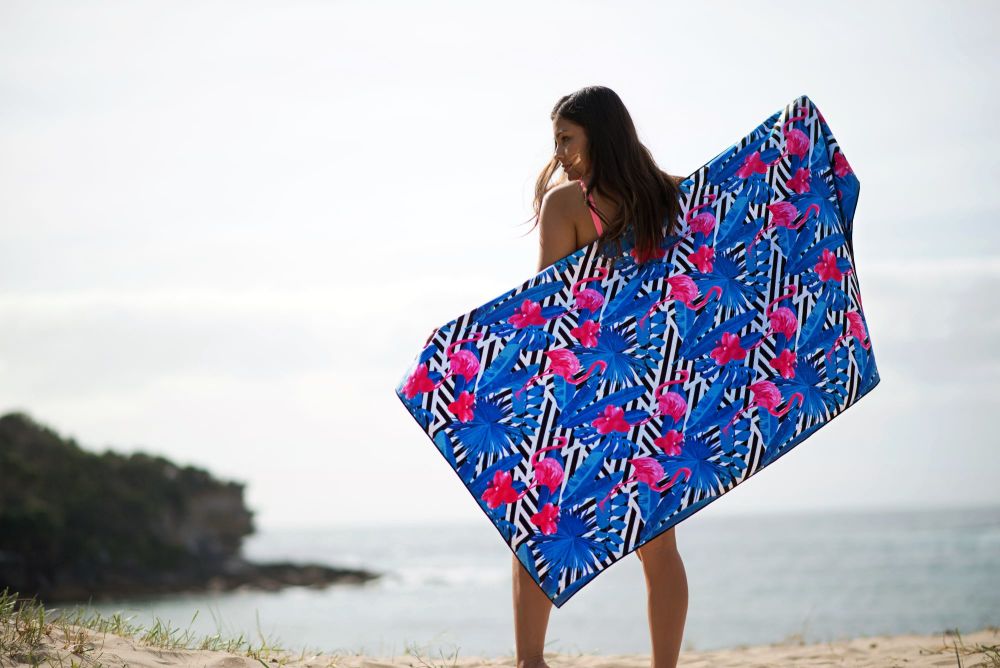 Is it really sand free?
The towel is a great size and we did the "sand test" to check out the fabric of the Tesalate towel, which means that the sand doesn't stick like it does to traditional towels. I think I expected the sand to magically filter through the towel but it actually doesn't attach itself to it in the first place. Obviously a few grains do remain but better than taking half the beach back to your hotel or apartment!
Is it better than a regular towel?
For travelling - absolutely!
It is compact without being flimsy and has great absorbancy. While we didn't time how long it took to dry, it seemed to dry much quicker than a regular towel. To be honest, I personally love being enveloped in a big fluffy towel when I get out of the bath or shower at home but that isn't the purpose of the Tesalate towel, it is designed for being out and about.
Also because it is a great size, you can actually scoop two children into the same towel! Bonus!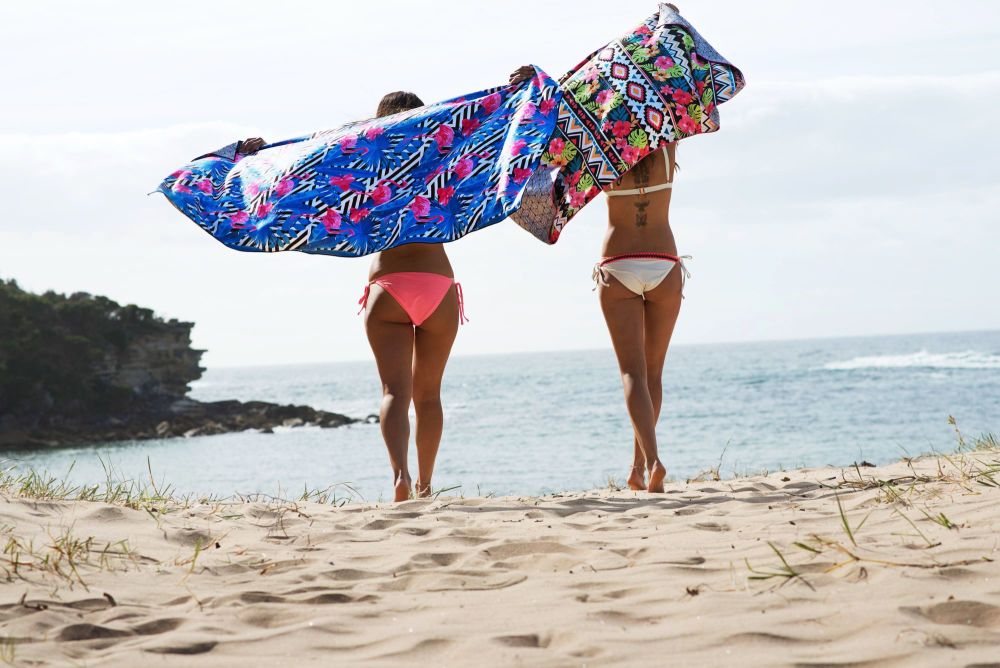 What happens if you don't like it?
We are all different and what one person loves, another doesn't (that is what makes the world go round after all) but the folk at Tesalate want you to be entirely happy. They really want you to love your Tesalate however if you don't you can return it for free. They will even pay for return shipping!!
We were gifted our Tesalate towel and in all honesty, if I hadn't had the chance to review one first, I am not sure I would have purchased one. However having now experienced not only the quality of the product but the fantastic customer service and I would forgo another holiday outfit and spend the money on another Tesalate!
Tweet