Staying Classy And Stylish
Posted on
It is no secret that I love fashion and my husband may say that I am slightly obsessed with shopping but being fashionable isn't always about style. My husband also "may" have commented recently that I was too classy to wear a certain style of jeans (I won't comment which ones) but it really got me thinking about style and class.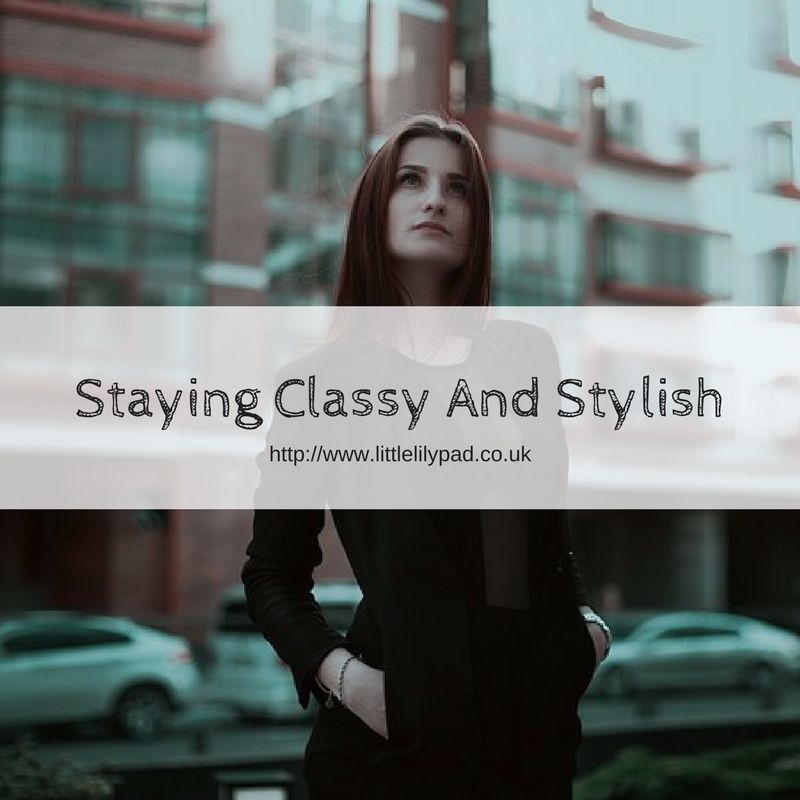 Outside the business world, we are constantly worrying about whether we are dressed in style. Or, have we fallen out of style completely and is it time to refresh our wardrobes? The same fear is not often apparent when you get dressed to head into the office Monday through Friday. Many people simply pick an outfit that looks somewhat conservative and formal from the wardrobe and then heads off on their merry way.
But this is a mistake because style does matter, even in business. From the very beginning, business owners and employers are looking for candidates who are well dressed and well presented. Don't forget, that an employee always represents the firm and business owners constantly have this in mind when conducting interviews.
Of course, style is important later on too. At a certain stage in business, you won't just be providing a service to clients. It will be your job to win new customers and ensure that they want to sign on that dotted line. Believe it or not, people will be more likely to do this if you dress and look the part.
Without further ado then, let's explore some of the possibilities that you should consider when choosing your office style.
The Right Accessories
Well, first, you can think about buying the right accessory for the job. Women can look into getting a handbag or brief case while men, should probably just stick with the briefcase. A lot of office workers these days carry a rucksack, and this looks a tad ridiculous with a suit and tie. You should always aim to be a little more formal. As far as other accessories go, you may want to keep them to a minimum. You certainly shouldn't walk into the office looking like you just robbed a jewelry store.
Suits, Skirts, And Shirts
Men really don't have that many options when choosing how to dress for the office. It's a suit or nothing. In some companies, you can get away with an open-collared look without the blazer. As for women, we have a range of choices. We can opt for the skirt, pants, a fitted shirt or blouse matched with a blazer. In some businesses, you can even wear a stunning dress to work. Don't forget to finish off your office outfit with the right shoes. The right shoes will complete any formal outfit and ensure that you look stunning in business or on the street.
Styled To Stun
Finally, you should think about your hairstyle. You should certainly consider using a professional stylist for your hair, and you might even want to flick through Vogue to find the right choice for you. Weirdly enough, the style of your hair does say a lot about you. Or rather, people think it does. So, if you have a pixie cut, people might assume you are bold and edgy. And if you opt for long flowing locks, they might assume you are quite an elegant person. It really just depends on what type of impression you want to convey.