6 ways to save money with the children over half term
Posted on
One thing parents don't need any reminding of is the costs which accumulate when having children. There are the things you bargain for – education, clothing, buying a family-sized car, increasing the size of the food shop etc. But it never ceases to amaze how many little (and sometimes not-so-little) unexpected costs crop up, particularly when it comes to activities.
Of course, it's always worth it in the end, and it's difficult to really put a price on the memories shared with your children. But that doesn't mean you can't save a few pennies along the way, especially if it doesn't reduce the levels of fun and enjoyment involved.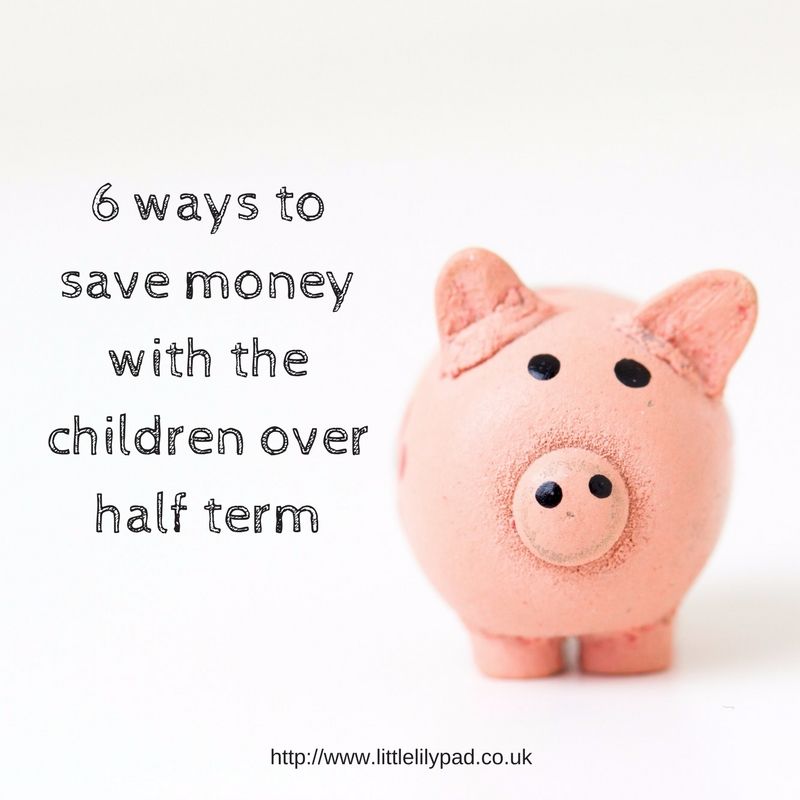 Here are some winning deals which may give you and the old bank account a bit more to smile about by the end of the month.
Restaurants
There are plenty of family-friendly restaurants with family-friendly prices. But there are a few which really stand out from the crowd. The ones which caught my eye are the 50% off mains at Frankie and Benny's (who also have a separate £10 off offer via the app); kids eat free at La Tasca, and Toby Carvery all you can eat breakfast for £4, where kids can eat for just £2.99.
Supermarkets
Experts say that the supermarket price war is now coming to an end, but that's not to say there aren't some really good deals about. And there are some hidden gems too. For example, online supermarket vouchers to entice new customers tend to be particularly big savers. You can also take advantage of price-match policies by separating your bargain buys and your full price items into separate shops, as price match is done by the basket. Also, late-night shopping can allow you to take advantage of yellow-sticker reductions, with Morrisons and Co-op usually starting these offers from 7pm.
Credit cards
Many people I know have a bit of a love-hate relationship with their credit card, but there are some excellent cashback rewards available. At the moment the pick of the bunch is Amex Platinum, which offers a staggering 5 per cent on all spend for three months. But there are other good rewards from the likes of MBNA, Aqua and Sainsbury's too.
The cost-cutting loan
The irony of the above is that any benefits from the rewards gained by spending will be more than negated if you don't clear your balance each month. That's because of high interest rates. But if you're stuck with high balances on your card(s), you can cut your interest bills straight away by either taking advantage of 0% balance transfers, or consolidating debt with good-value loans.
Clothes and fashion
Season changes are always a good time for high-street (and online) store sales, and there are some good deals about. Asos top the shoe charts, with 70% off most merchandise at the moment, along with excellent discounts on shirts and jeans. M&S have an 'up to 50% off' general sale on the go too, while if you're eyeing up school uniform for the next school year, you can pick this up for as little as £6.50 from Asda and Morrisons.
Activities and excursions
One offer which really jumped out at me is the collaboration with the Sun and Alton Towers. Tokens are in both the weekday and weekend Sun papers, and by collecting 10 different ones, you can win a pair (180,000 available) of free tickets to visit the theme park. Otherwise for other days out, it's worth noting the myriad of free museums and galleries around, while, for the kids, there are free tennis and football clinics (the latter offered by the FA – free for girls, £2-£5 for boys) during school holidays. After all, it is by getting out and about that the precious time we have with our children can really be maximised.
What do you do to maximise the time but minimise the cost of keeping up with the kids?