Five Frugal Things I've Done This Week
Posted on
I mentioned last week that I have been enjoying the Five Fabulously Frugal Things posts from Emma and 3 and I have become a little more conscious of our spending habits, even more so as this week has been half term. Keeping two girls of two different ages occupied and happy is no mean feat, especially when I am sure they simply believe that the money is delivered from the hole in the wall.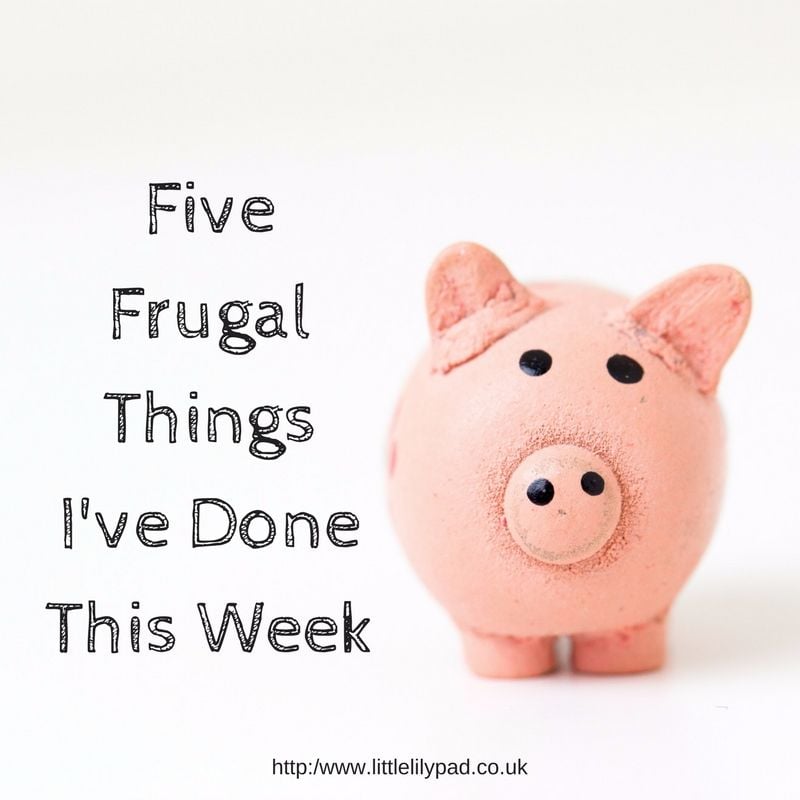 1. Saved on Cinema Tickets by using my Taste Card. As part of my bank account, I get a Taste Card and it gives you money off meals but if you upgrade to the Taste Card Plus for just £7.99 you can make HUGE savings on days out, like 40% off Cinema or Warwick Castle tickets.
2. Kids Eat for £1 at Harvester. Yes £1! So after our discounted cinema visit, we went and had lunch and for every adult meal we bought, we got a childs meal for £1. This was a half term offer but it is definitely worth checking out websites for venues prior to arriving.
3. It is no secret that I LOVE shopping and I do 90% of it online but before I check anything out and pay for it, I always google discount codes for that website. This week I have managed to find 20% off codes for some of my daughters clothes which was a great saving.
4. I bought uniform for next year! I know this sounds ridiculous but it appears that John Lewis are not longer stocking our school uniform so they are selling off all their stock at less than half price, I therefore "may" have purchased enough school logo cardigans and jumpers to last for the next school year, or so.
5. Theatre visit for FREE! Now I have to admit that this wasn't something I found but we were lucky enough to be offered tickets by some friends to go and see a traditional pantomine and it was amazing. (Oh no it wasn't ..... oh yes it WAS!)
There are lots of things we want to save for this year and being a little more conscious week by week, will hopefully help us get those things a little sooner.
Have you done anything to save money this half term?
I'm linking up with Cass, Emma and Becky in this week's 'Five Fabulously Frugal things I've done this week linky.