BABY Born Interactive Sister : Baby Born Rain Fun Shower Giveaway
Posted on
There is no doubt that we are huge baby doll fans, in fact you are not allowed to call them dolls in our house, they are babies! Most of the babies that we have are not interactive, so you can imagine the delight when we were given the opportunity to review the Baby Born Interactive Sister doll.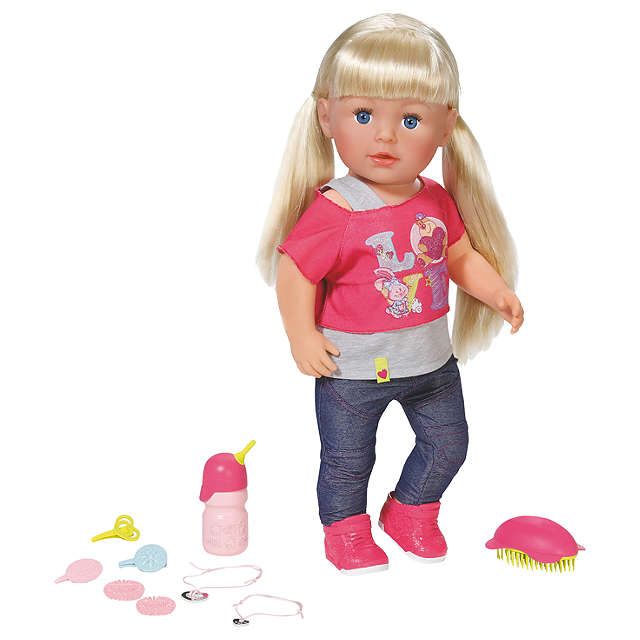 BABY born Sister doll has six functions and ten accessories for fun interactive play, including lovely long hair that you can brush and style. She may be a little older than BABY born, but is the same height meaning they can mix and match their outfits. Our very own baby doll fanatic loves changing their outfits so often, she has found that tiny baby clothes can also fit her too.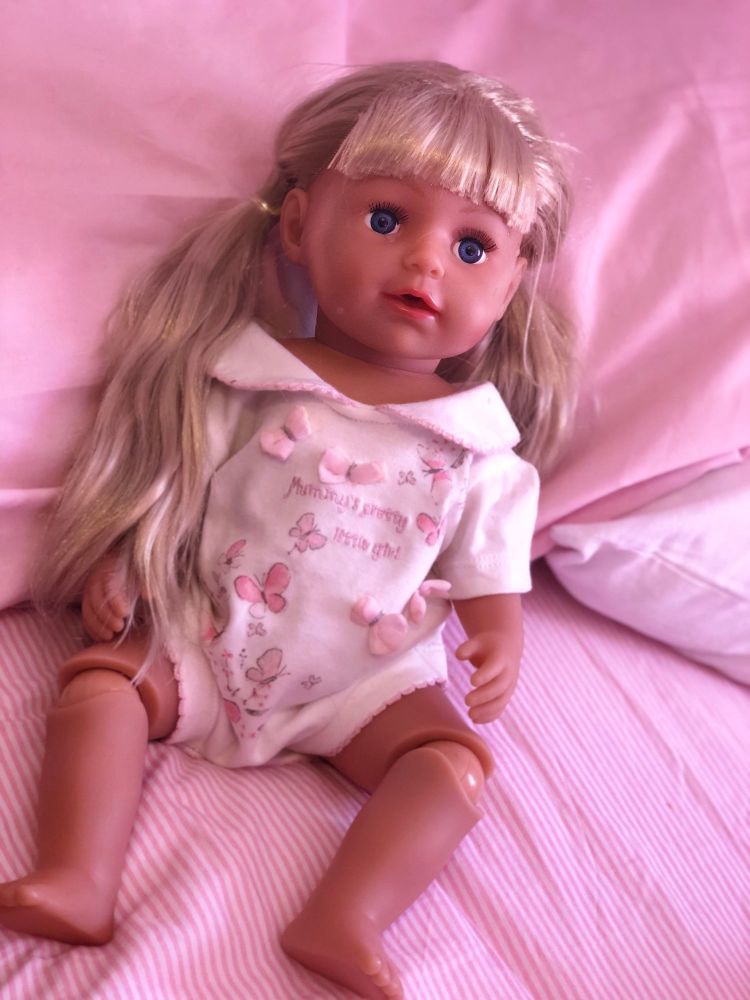 The Baby Born Interactive Sister looks more grown up and she is able to stand on her own and bend her knees, can drink water, cry real tears and is fully bathable. If you check out our Instagram feed here, you can see how she cries! Her crying ability reminds me of a baby doll I had when I was younger, so it is a timeless classic in the making that never gets old.
My youngest daughter is naturally the cute little sister so she loved being in charge of the Baby Born Interactive Sister. She is particularly fond of the way her legs move, this is a great feature as many dolls have solid legs. Having movable legs mean that she sits naturally in a chair, so very often joins us for dinner!
Whilst being able to change the clothes of the Baby Born dolls, my daughter also appears to have more naked dolls than anything else (I can't be the only one whose daughter insists on getting all her dolls naked), so the addition of a shower to the range is perfect!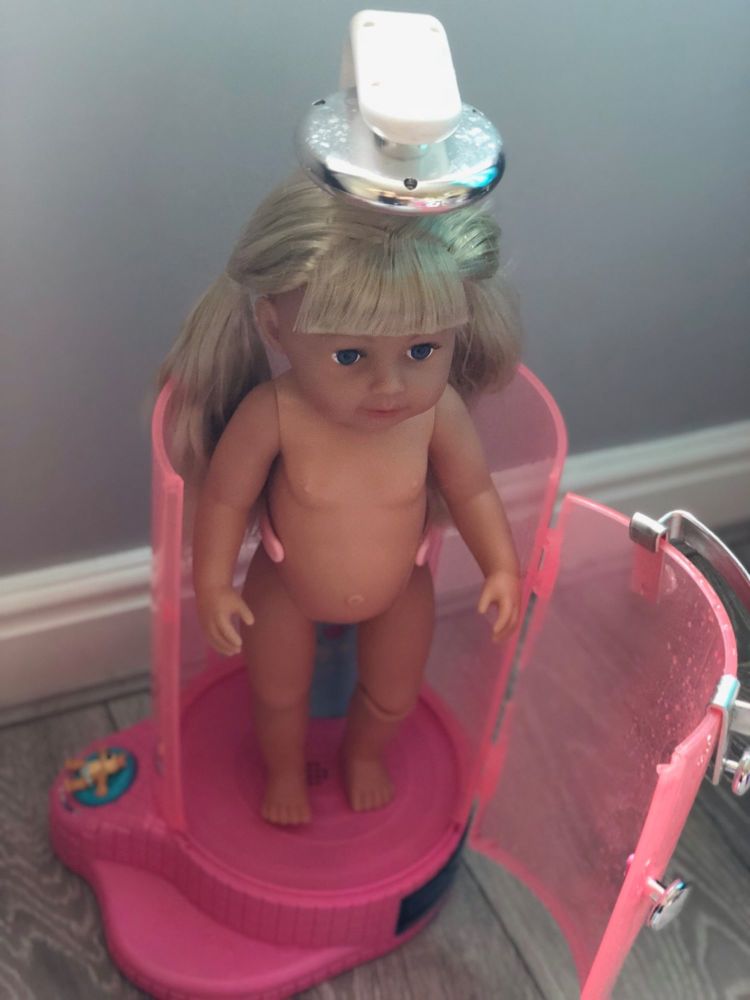 The BABY born Rain Fun Shower (RRP £42.99) mean that BABY born and BABY born Sister can now enjoy a real working shower with opening doors, an adjustable shower head, water flow regulator, harness to keep them safe, and towel.
As many baby dolls are not suitable to take in the bath tub, it is great that play time doesn't have to stop when it is bath time for the children (although as it has batteries, we are not recommending that you take the shower in with you too!)
The shower is suitable for children aged 3+ but there is definitely some parental supervision needed for assembly. Putting all the pieces of the shower together initially is not difficult but a little tricky and as there is water involved, I always feel the need to supervise or at least ensure it is not on a carpet anywhere!!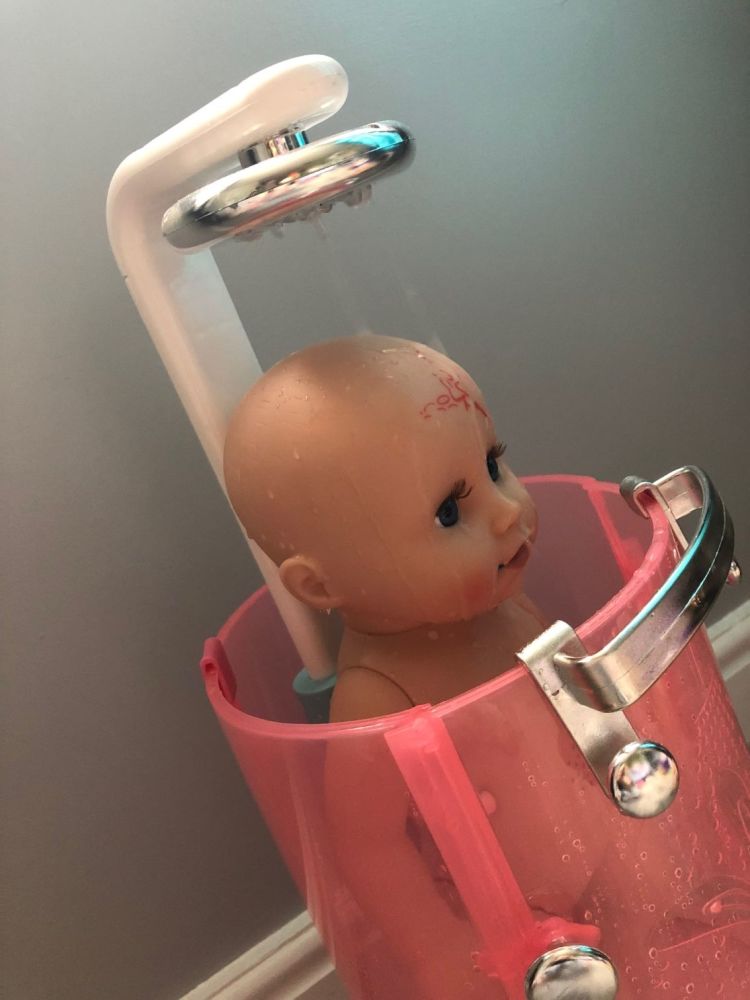 The shower requires 4 x AA batteries and you need to follow the instructions to make sure everything fits together and the water is filled to the correct levels but once it is, then the shower works like a dream. (although recommend a towel close by .... just in case)
So if you have a little one who would love to try the Baby Born Rain Fun Shower, the kind folk at Zapf Creations are giving one lucky Lilypad reader the chance to do just that. All you need to do is enter below.
Baby Born Rain Fun Shower Giveaway
The Prize: Baby Born Rain Fun Shower
The winners will be chosen at random by the random winner generator on Gleam and notified within 7 working days by email
By entering this competition, you understand that your details may be retained for future mailings. You can unsubscribe from this mailing list at any time.
There is no monetary equivalent.
Little Lilypad Co take no /responsibility for loss or damage in the despatch of prizes
If the prize is unclaimed within 7 days we reserve the right to redraw the winner.
End Date 26/05/2018 at 12am